ACR Capital Markets – Program Requirements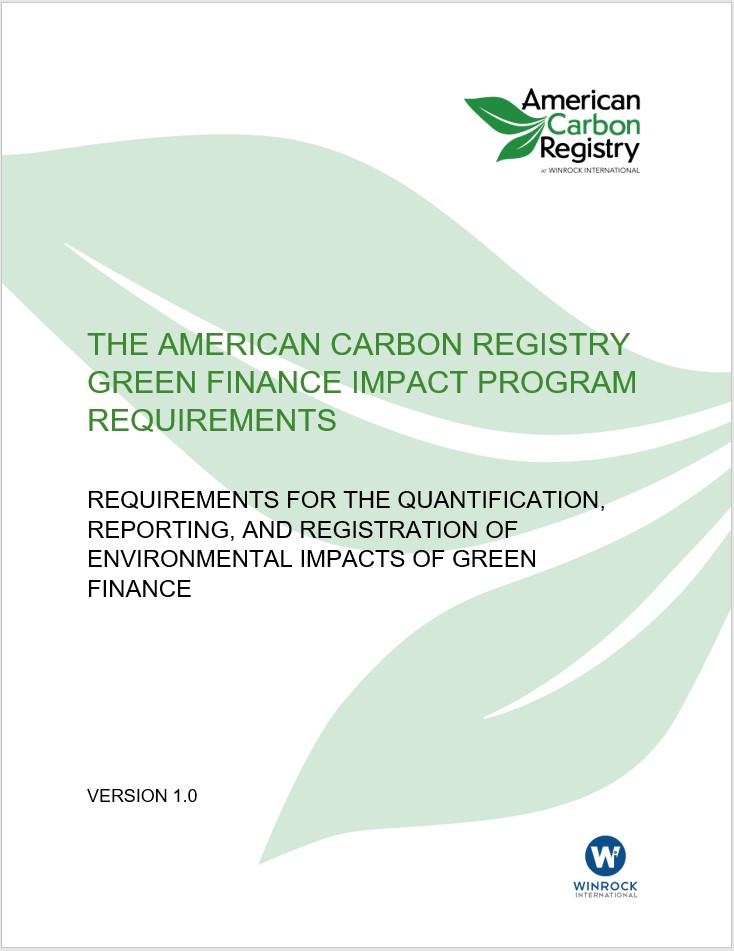 The ACR Green Finance Impact Program Requirements govern the Program and its product and service offerings for the quantification, reporting, and registration of the environmental KPIs from green projects. It provides uniform criteria and processes that market participants must meet in order to utilize ACR's methodologies and calculator tools and register quantified environmental impacts on ACR's Green Finance Impact Registry Platform.
ACR aims to maximize flexibility and usability for issuers while maintaining the scientific rigor and environmental integrity necessary to ensure that quantification of environmental benefits is evidence based and transparent. Adherence to the Requirements, ACR-approved methodologies, and impact disclosure templates will ensure that impact reporting is standardized, comparable, and offers a reasonable representation of the relevant environmental outcomes and social impacts from the bond proceeds – thereby establishing a quantitative demonstration of project benefits that are compelling to, and trusted by, investors and other market entities.
Coming Soon
Draft ACR Green Finance Impact Program Requirements
Disclosure Templates for Climate Risks and Social Impacts
---
©2020 AMERICAN CARBON REGISTRY at WINROCK INTERNATIONAL. All Rights Reserved.
All content included in or made available through this website, including text, images, logos, graphics, videos, downloadable files, and data compilations is the exclusive property of AMERICAN CARBON REGISTRY at WINROCK INTERNATIONAL ("ACR") and is protected by U.S. and international copyright and trademark laws. Any content contained herein may not be copied, distributed, downloaded, modified, reused or reposted, except as permitted herein, without the express written permission of ACR.
FULL LEGAL DISCLAIMER
.