2019 SWP Annual Report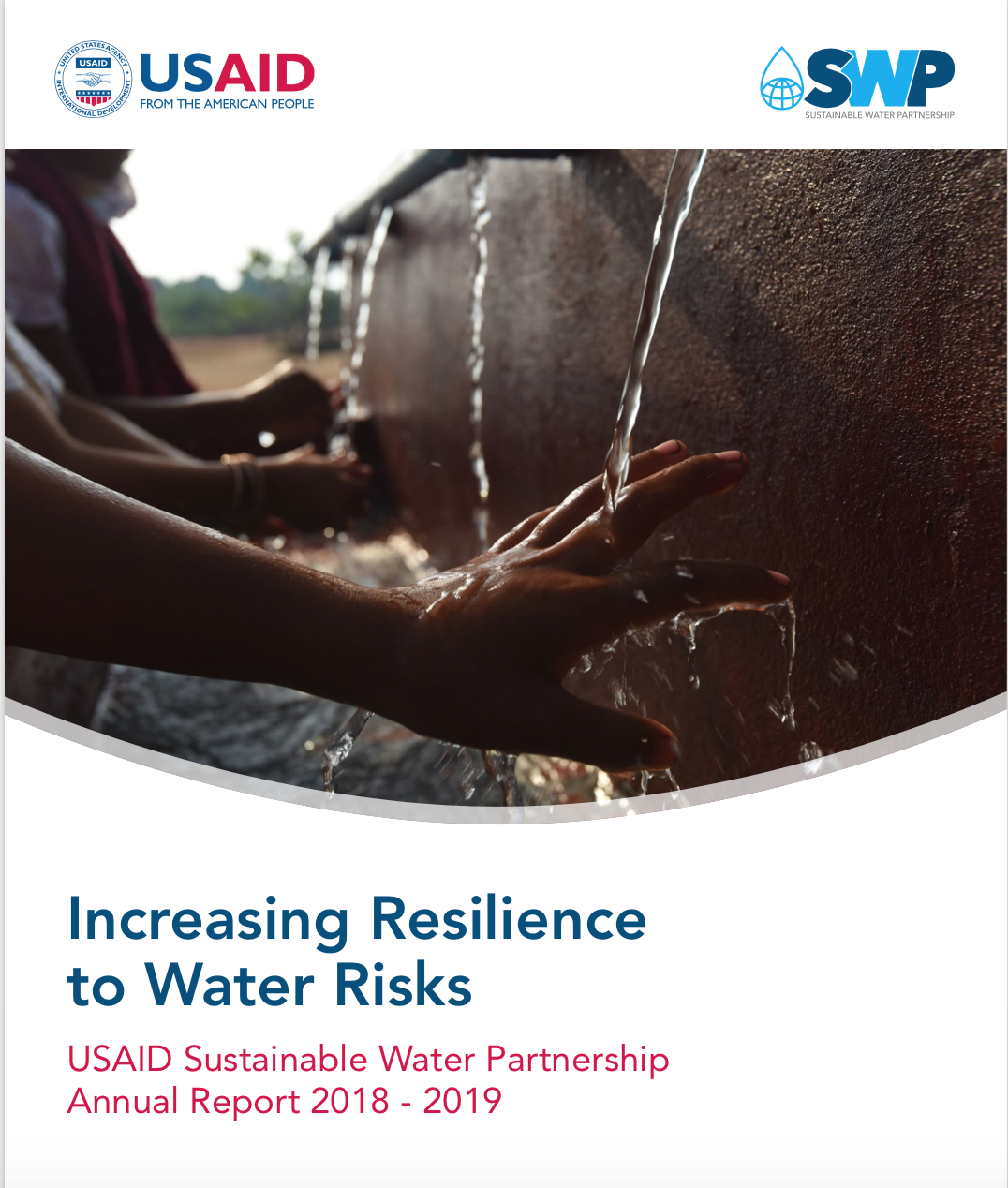 The Sustainable Water Partnership (SWP) is pleased to present its 2019 annual report, which describes SWP's achievements and lessons learned in Year 3. While the water security, socio-economic, geographic and political contexts vary widely in SWP's activities in Tanzania, Kenya, South Africa, Burkina Faso, Niger, Nepal, and Cambodia, some shared themes emerge, including 1) the importance of engaging stakeholders at all levels, from the national to the provincial and local governments and beneficiaries, and 2) the need for good data collection and analytics for evidence-based decision-making.
Some of the key lessons learned include:
-In Cambodia, women play an important role in water security decision-making, and successful bridging of water security and WASH through community learning and communal action.
-In the Mara River Basin, strengthening water allocation planning processes requires good data to inform evidence-based decision-making, along with effective stakeholder participation and engagement from the inception to the conclusion of the planning process.
-In Nepal, integrating different USAID projects around water security goals can succeed when there are clear opportunities to leverage project expertise and financial support.