2020 SWP Annual Report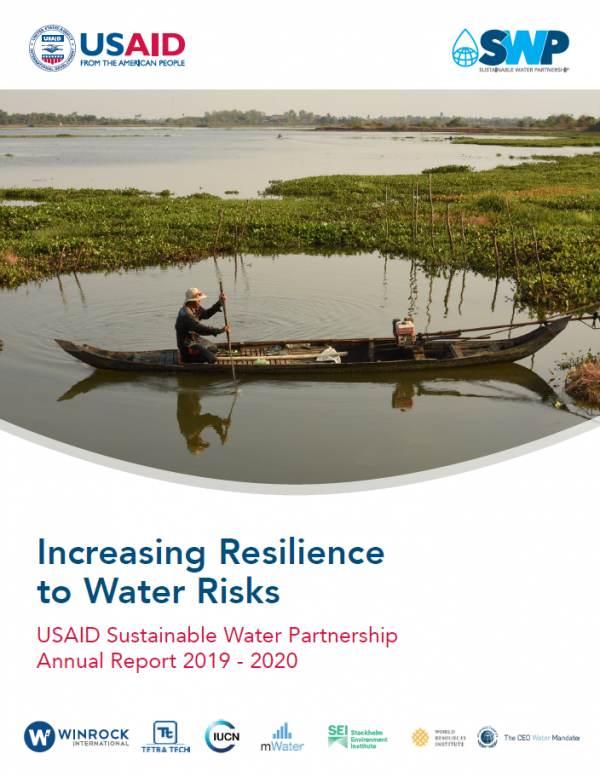 The Sustainable Water Partnership (SWP) is pleased to present its 2020 annual report, which describes SWP's achievements and lessons learned in Year 4.
Some of the key achievements include:
In Nepal, completed the innovative Integrated Water Management Activity (IWMA) which worked with 10 USAID projects with the shared goal of improving water security in two target watersheds in western Nepal.
In the Mara River Basin, facilitated the final approval of the Lower Mara River Basin Water Allocation Plan (WAP) after three years of scientific studies and stakeholder consultations to addresses threats to water security by providing guidance water distributions and water permitting under different water availability scenarios.
In Cambodia, facilitated the development of Stung Chinit River Basin Strategic Action Plan (SAP) with the Stung Chinit River Basin Management Committee to address priority water security risks in the watershed.