Advocacy Brief: Migrants' Prohibited Jobs During and After the COVID-19 Pandemic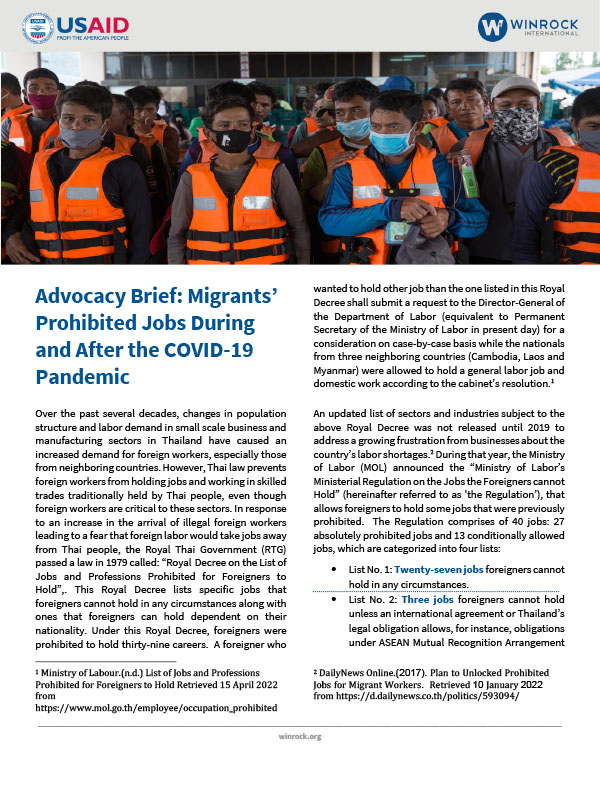 In 2019, the Royal Thai Government issued the "Ministry of Labor's Ministerial Regulation on the Jobs the Foreigners Cannot Hold," updating the list of jobs entirely or partially prohibited to foreigners in Thailand. To better understand the effects this regulation has had on migrant workers in Thailand, the USAID Thailand CTIP Activity conducted a qualitative study that included a desk review, key informant interviews, and focus group discussions with stakeholders and affected migrants.
This Advocacy Brief summarizes the results and findings of this study and provides recommendations for the adjustment of wording and implementation of the regulation to better address the current economic and social situation in Thailand.