Bangladesh Counter Trafficking-in-Persons Booklet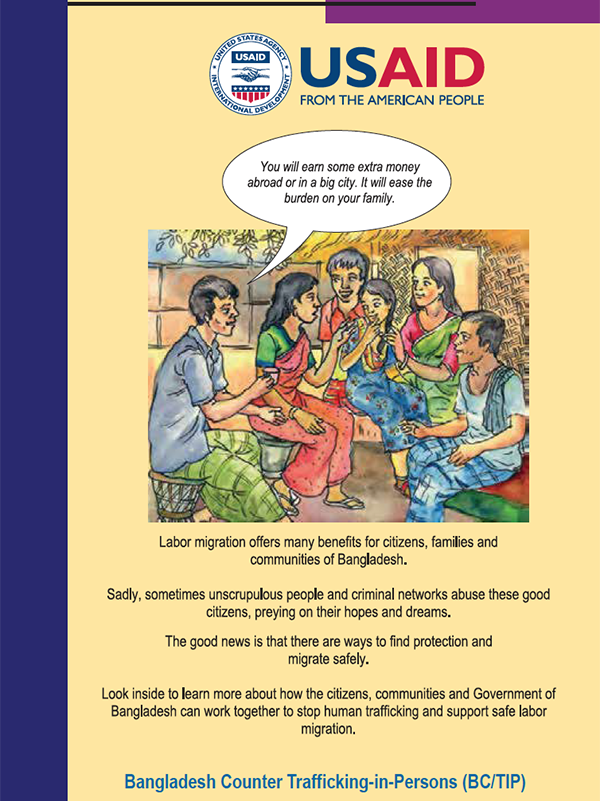 Labor migration offers many benefits for citizens, families and communities of Bangladesh.
Sadly, sometimes unscrupulous people and criminal networks abuse these good citizens, preying on their hopes and dreams.
The good news is that there are ways to find protection an migrate safely.
Look inside to learn more about how the citizens, communities, and Government of Bangladesh can work together to stop human trafficking and support safe labor migration.