Bongpheak Learning Action Brief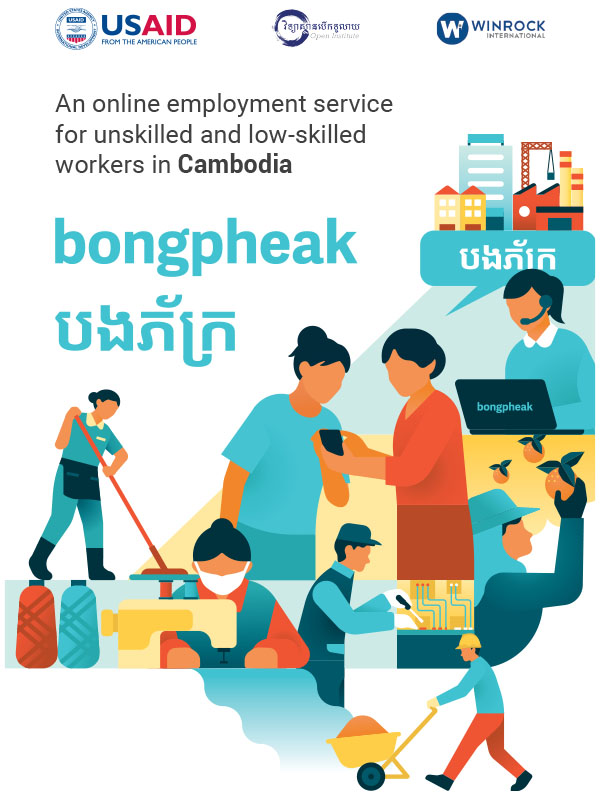 Bongpheak is an online employment service developed by the Open Institute (OI) in partnership with the USAID Cambodia Countering Trafficking in Persons (CTIP) program implemented by Winrock International.
The web site helps low skilled and unskilled populations easily and safely connect to employment opportunities within Cambodia. The system was developed to improve low skilled workers' access to job opportunities in Cambodia and to reduce risky cross-border migration.
By eliminating intermediaries and the debt that accompanies their use, and by providing a wide range of low-skilled employment options in Cambodia, Bong Pheak reduces the risk of trafficking in persons (TIP) and exploitation. The site uses a mix of local in-person networks and web and voice technologies to reach vulnerable job seekers when they most need it, preventing risky, illegal or dangerous migration across the border into Thailand.