Carbon PFES Study Tour Lessons Learned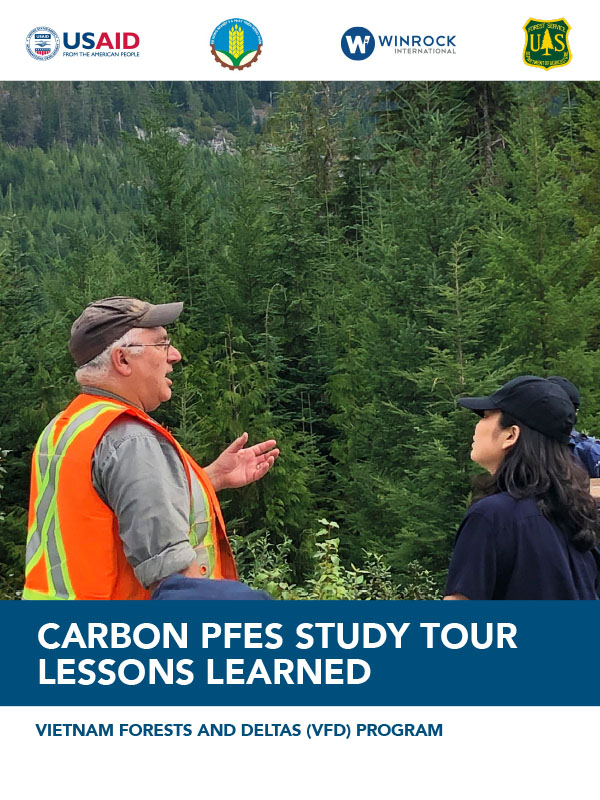 Carbon pricing mechanisms offer a way for countries to meet their greenhouse gas (GHG) emissions reductions and economic development goals, while protecting the environment and public health. They stimulate GHG emitters to reconsider their business models, adopt new technologies with a lower emissions profile, and/or identify ways to lower the impact of their emissions through other GHG reducing activities such as carbon offsets. At the same time, they generate a much-needed source of finance for governments to invest in climate change mitigation or adaptation measures, as well as other social or environmental programs.
As part of efforts to support Vietnam in its process to develop a Carbon Payment for Forest Environmental Services (C-PFES) policy, in August 2019 the United States Forest Service and the United States Agency for International Development's Vietnam Forests and Deltas program traveled with a delegation of officials from key Vietnamese Government agencies and departments to participate in a study tour to learn about carbon regulatory systems in California, USA and British Columbia, Canada.
The delegation met with government policy makers and regulators, participants in the systems, as well as organizations that have provided support and guidance in developing carbon regulatory programs worldwide. During these meetings, the participants had the opportunity to learn and exchange questions and ideas about how carbon regulation policies could apply in Vietnam.
This paper presents a brief summary of the California and British Columbia systems, and an overview of the key lessons learned that are of relevance for developing C-PFES in Vietnam.