Child Labour Must End in Dried Fish Industry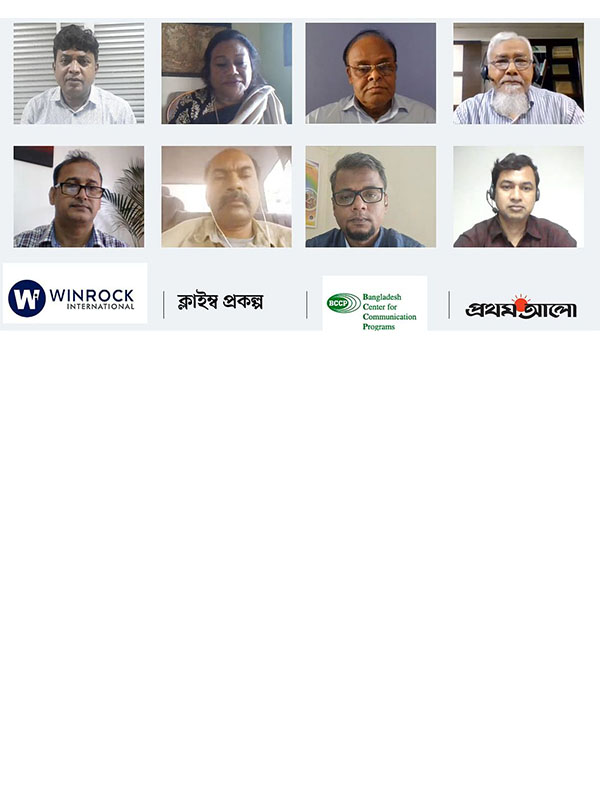 The USDOL Child Labor Improvements in Bangladesh (CLIMB) project, implemented by Winrock, hosted a virtual roundtable, "Seeking Ways to End Child Labor in the Dried Fish Processing Industry" on Nov. 30, 2020. The event featured a presentation of CLIMB's research findings on the status of child labor in the dried fish sector. Updates were provided by the Government of Bangladesh's Department of Inspection for Factories and Establishments, and the National Child labor Welfare Council announced that child labor in the dried fish sector has been elevated and included in the draft list of hazardous occupations for children, currently awaiting approval by the Ministry of Labor and Employment. The successful event was shared in its entirety on Facebook via Prothom Alo, one of Bangladesh's largest daily newspapers, and has been viewed more than 17,000 times, ensuring that critical research and findings on child labor in this industry are elevated, publicized, and shared with key stakeholders and the public.
Funding is provided by the United States Department of Labor under cooperative agreement no. IL‐31478. 100 percent of the total costs of the project is financed with federal funds, for a total of $2.25 million dollars. This material does not necessarily reflect the views or policies of the United States Department of Labor, nor does mention of trade names, commercial products, or organizations imply endorsement by the United States Government.