Climate Change Curriculum Development Brochure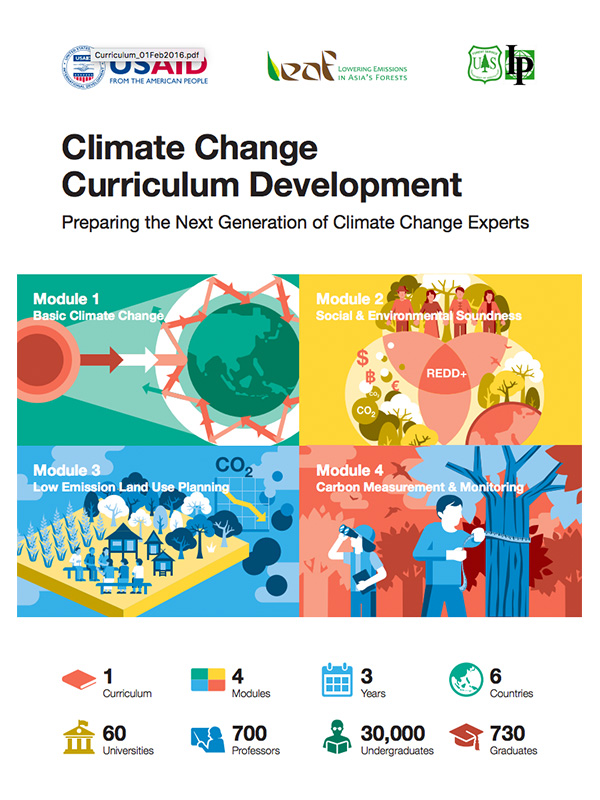 To support a future cadre of climate change professionals in the region, USAID LEAF developed and launched a regional climate change curriculum. The curriculum was created by USAID LEAF in close collaboration with 14 universities from six countries, as well as experts from the US Forest Service and from several American universities. The climate change curriculum consists of four modules: Basic Climate Change; Social & Environmental Soundness; Low Emission Land Use Planning; Carbon Measurement and Monitoring.
USAID LEAF deployed a highly participatory curriculum development process where professors and other stakeholders learned how to institutionalize a systemic approach to learning. The participating universities were engaged in each step of the process, reflecting the experiential learning cycle, with steps built in for intensive training where developers tested materials and reflected on the process and determined how best to move forward.
This full-color brochure describes the curriculum development timeline; gives an overview of each of the four modules; and features some of the outstanding professors who took part in the process.