Concordia Campaigns Labor Lessons: Supply Chain Standards for Sustainable 21st Century Businesses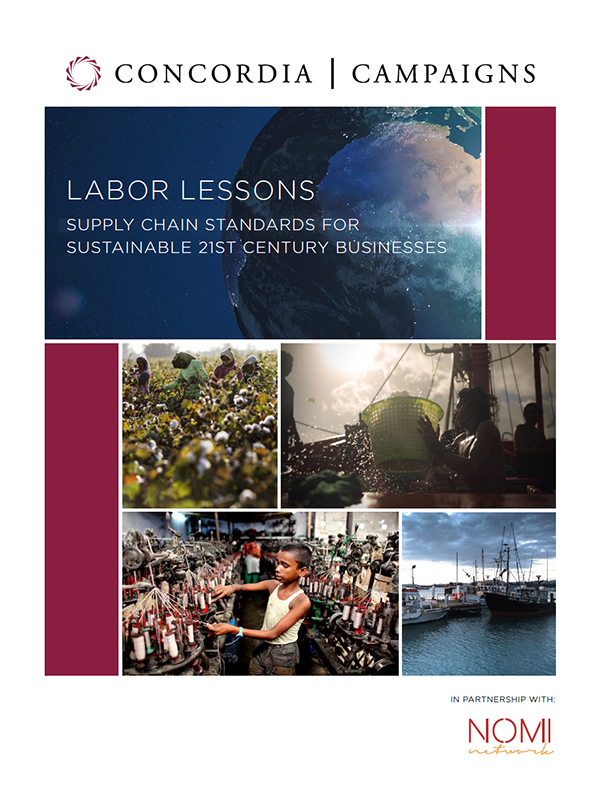 Labor trafficking and slave labor are modern day challenges that represent historic abuses, appearing in
nearly every industry sector and across all populated continents today. However, the 21st century offers new
tools to help corporations move beyond such exploitative practices, for which there is no room in our society.
These tools come from government agencies, non-profits, and corporations. Political and economic leverage,
when coupled with innovation and technological advances, offer possible solutions to modern day slavery.