Data Editing Tool – Simplifying Life for PFES Managers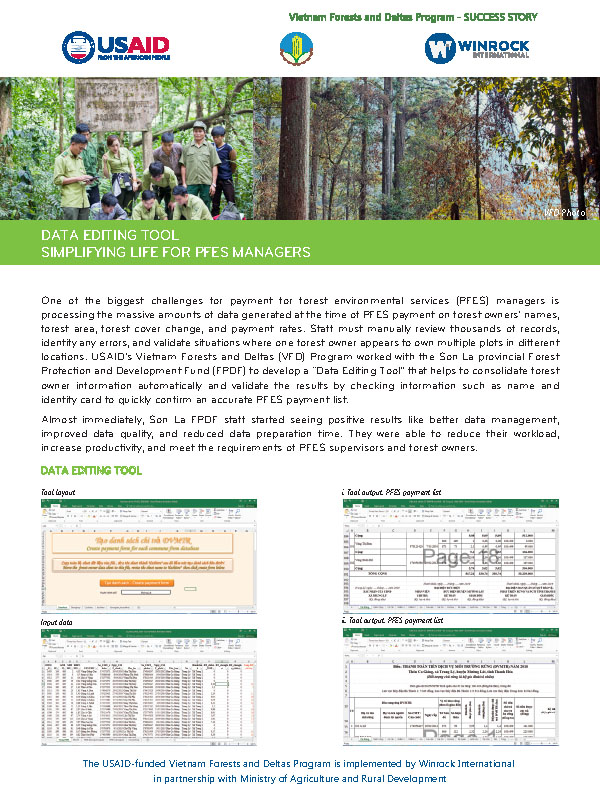 One of the biggest challenges for payment for forest environmental services (PFES) managers is
processing the massive amounts of data generated at the time of PFES payment on forest owners' names, forest area, forest cover change, and payment rates. Staff must manually review thousands of records, identify any errors, and validate situations where one forest owner appears to own multiple plots in different locations. USAID's Vietnam Forests and Deltas (VFD) Program worked with the Son La provincial Forest Protection and Development Fund (FPDF) to develop a "Data Editing Tool" that helps to consolidate forest owner information automatically and validate the results by checking information such as name and identity card to quickly confirm an accurate PFES payment list.