Destined for Trouble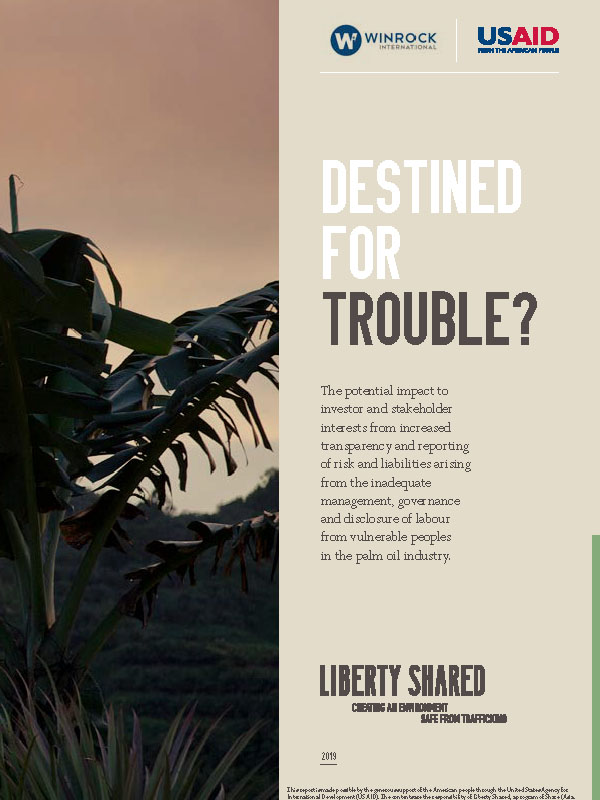 The palm oil industry continues to be a highly controversial business and social proposition. Its detractors lay before society a long list of grievances covering a wide range of environmental, social and management issues. While its supporters continue to refute or ignore the depth of the problems, pointing to its financial success, palm oil's wide range of uses and the current lack of a credible commercial alternative for buyers.
The range of allegations against the industry makes for grim reading:
Forced labour1
Child labour
Gender violence
Wage 'theft'
Use of toxic pesticides
Deforestation/illegal logging
Wildlife destruction
Violence against indigenous people
Pollution
As we shall see, it is argued that these issues arise and continue because there isn't sufficient industry investment to improve management, governance and disclosure. The counter is that it is measures such as audit, certification and industry self-censure that urge and promote the needed improvement in the standard of practices. At present, it might feel as if the industry just hopes that what happens on
plantations, stays on plantations.
We contend that the problem is structural and systemic. To that end, we have identified various structural weaknesses and gaps in the risk assessment of the industry, the operational governance, internal controls and management of the industry and the management of its relationship with the communities of people the industry draws upon for labour