EC-LEDS Fall 2015 Newsletter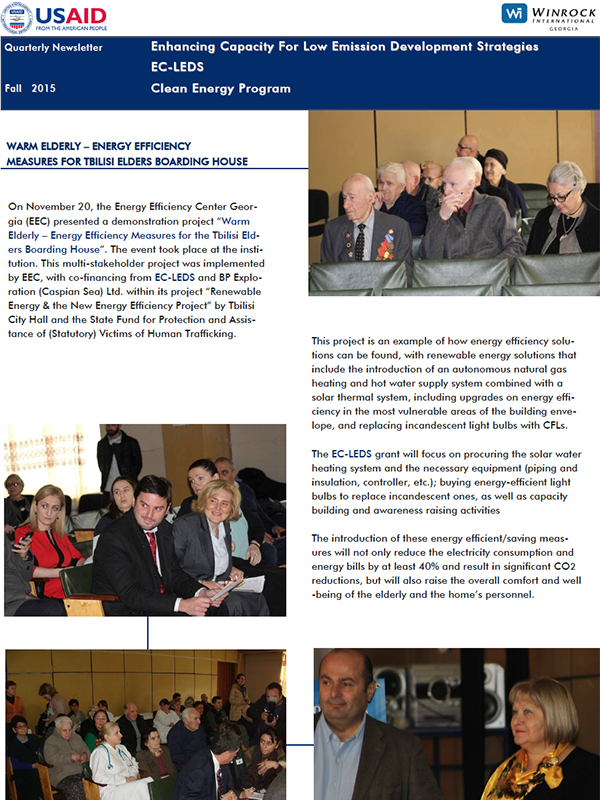 On November 20, the Energy Efficiency Center Georgia (EEC) presented a demonstration project "Warm Elderly – Energy Efficiency Measures for the Tbilisi Elders Boarding House". The event took place at the institution. This multi-stakeholder project was implemented by EEC, with co-financing from EC-LEDS and BP Exploration (Caspian Sea) Ltd. within its project "Renewable
Energy & the New Energy Efficiency Project" by Tbilisi City Hall and the State Fund for Protection and Assistance of (Statutory) Victims of Human Trafficking.