EC-LEDS Spring 2015 Newsletter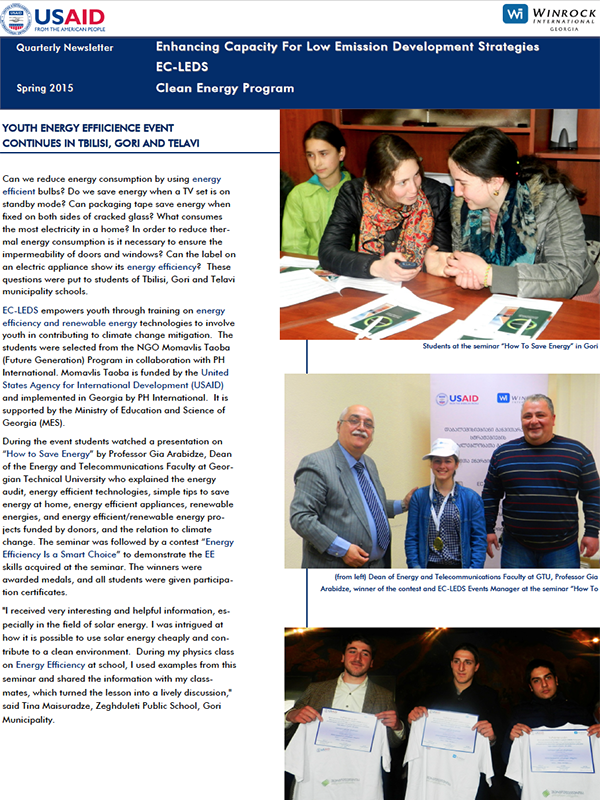 Can we reduce energy consumption by using energy efficient bulbs? Do we save energy when a TV set is on standby mode? Can packaging tape save energy when fixed on both sides of cracked glass? What consumes the most electricity in a home? In order to reduce thermal energy consumption is it necessary to ensure the impermeability of doors and windows? Can the label on
an electric appliance show its energy efficiency? These questions were put to students of Tbilisi, Gori and Telavi municipality schools.