EC-LEDS Summer 2015 Newsletter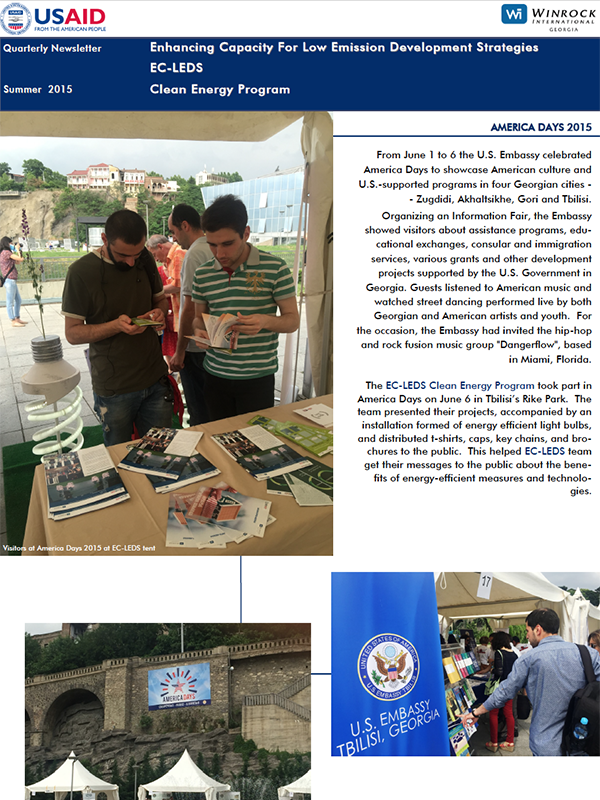 The EC-LEDS Clean Energy Program took part in America Days on June 6 in Tbilisi's Rike Park. The
team presented their projects, accompanied by an installation formed of energy efficient light bulbs, and distributed t-shirts, caps, key chains, and brochures to the public. This helped EC-LEDS team get their messages to the public about the benefits of energy-efficient measures and technologies.