Embracing Multistakeholder Collaboration to Positively Impact Workers in Thailand's Seafood Supply Chain and Beyond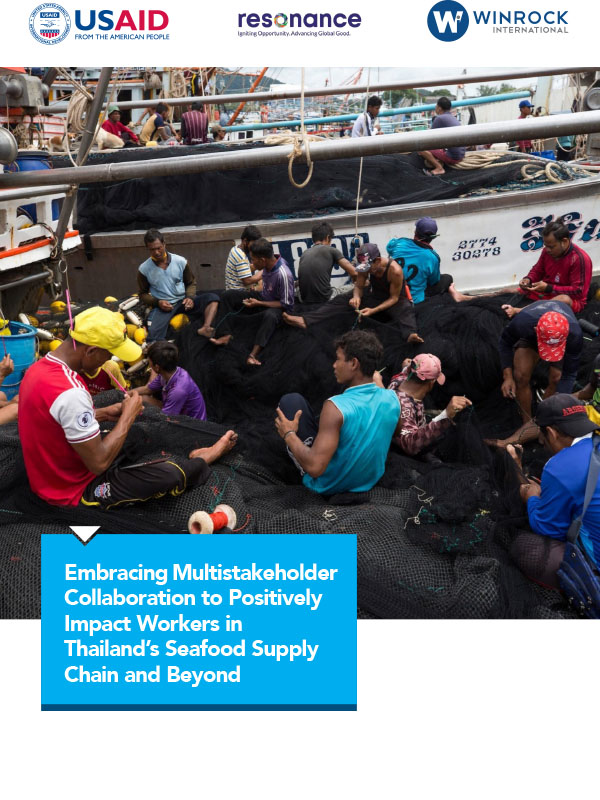 This learning product highlights the activities, outcomes and lessons learned stemming from a collaboration aimed at reducing exploitative labor practices in Thai fishing supply chains, improving worker wellbeing, and inciting meaningful change through collective action at the industry level. It was co-designed and supported by Mars Petcare and implemented by two Counter Trafficking in Persons (CTIP) projects funded through the United States
Agency for International Development's Regional Development Mission for Asia (USAID RDMA). The document aims to provide a deep dive into the mechanics, activity streams, outcomes, promising practices, and lessons learned related to Phase 1 of the collaboration (which is ongoing and currently in a subsequent phase of implementation).