Environmental Flows Technical Guidance Manual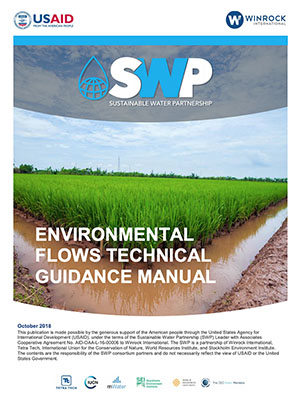 This technical guidance manual was developed to assist Missions and partners in understanding the importance of environmental flow (E-flow) regimes and their benefits to water security and sustainable development outcomes. Recognizing that there is a vast body of literature exploring the environmental dimensions and practical assessments of E-flows, we explore and emphasize the broader community and societal benefits of E-flow regimes.
This guidance manual is designed as a complement to the series of guidance documents related to sustainable water management and water security produced by the Sustainable Water Partnership (SWP) consortium.