Farmer Achieves Huge Profit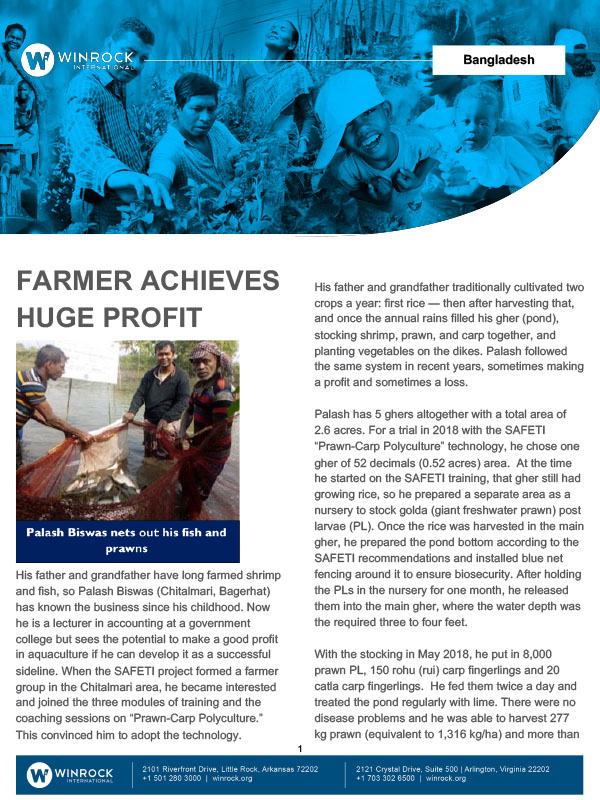 His father and grandfather have long farmed shrimp and fish, so Palash Biswas (Chitalmari, Bagerhat) has known the business since his childhood. Now he is a lecturer in accounting at a government college but sees the potential to make a good profit in aquaculture if he can develop it as a successful sideline. When the SAFETI project formed a farmer group in the Chitalmari area, he became interested and joined the three modules of training and the coaching sessions on "Prawn-Carp Polyculture." This convinced him to adopt the technology.
His father and grandfather traditionally cultivated two crops a year: first rice — then after harvesting that, and once the annual rains filled his gher (pond), stocking shrimp, prawn, and carp together, and planting vegetables on the dikes. Palash followed the same system in recent years, sometimes making a profit and sometimes a loss. Palash has 5 ghers altogether with a total area of 2.6 acres.