Hamro Samman: Partnerships Private Sector Engagement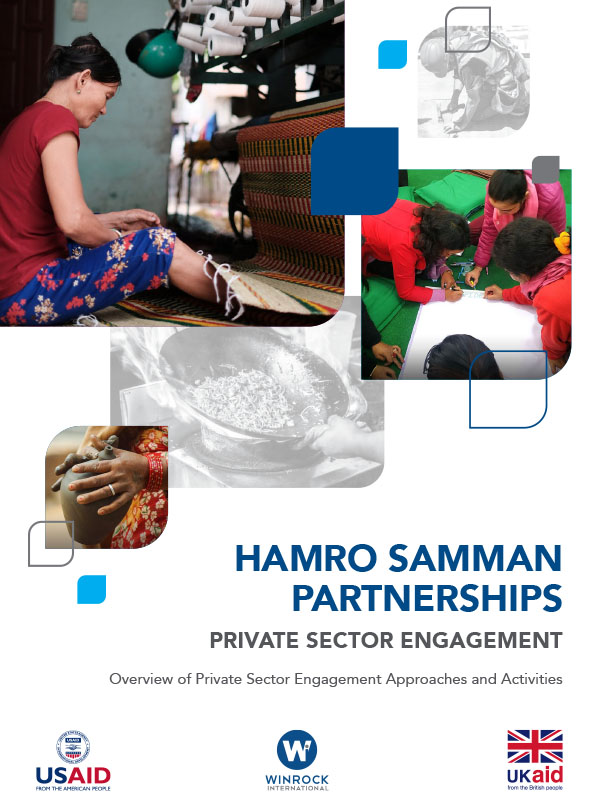 Hamro Samman is a five-year Counter-Trafficking-in-Persons (CTIP) project funded by the United States Agency for International Development (USAID) and the Department for International Development (UK Aid) and implemented by Winrock International. The project's goal is to reduce the prevalence of trafficking-in-persons (TIP) in 10 strategically selected districts of Nepal, namely: Kathmandu, Makwanpur, Nuwakot and Sindhupalchowk in Province 3; Rupandehi, Kapilvastu, Banke and Bardiya in Province 5; and Kanchanpur and Kailali in Province 7.
Hamro Samman engages the private sector to leverage their resources and expertise by building sustainable, shared-value partnerships aimed at sensitizing the private sector on TIP and catalyzing partnerships that improve services for trafficking survivors and those at risk of being trafficked or exploited, and promoting cross-sectoral partnerships with and between the Government of Nepal (GoN), CSOs and the private sector. Below are the ongoing areas of engagement with the business community.