Integrated Watershed Management Activity (IWMA) Final Report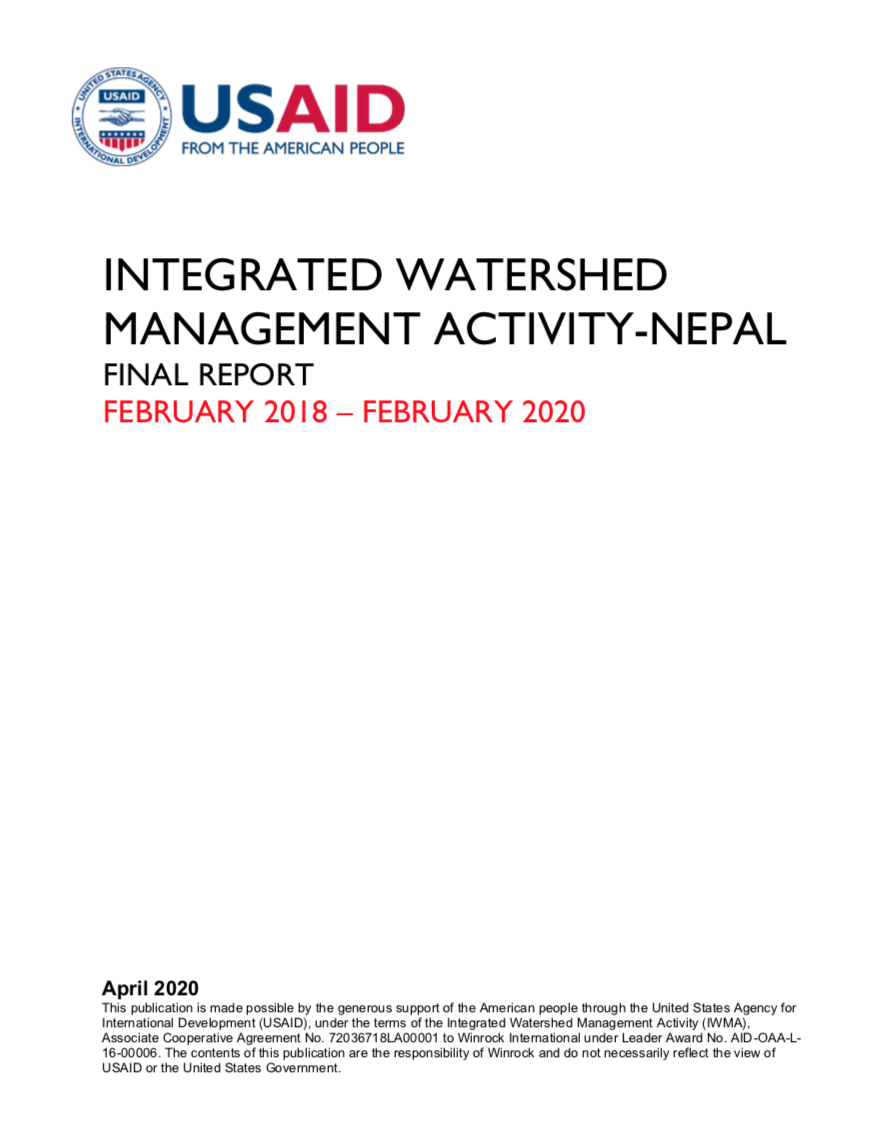 Nepal has abundant water resources, but insufficient water-related infrastructure and limited capacity undermine development efforts and water security throughout the country. Climate change impacts and natural disasters compound these development challenges, particularly in rural communities.
The two-year Integrated Watershed Management Activity (IWMA) sought to improve water security in two western Nepal watersheds through better coordination and integration of USAID Nepal's Feed the Future, Environment and Resilience activities. (To read the IWMA Water Security Case Study, click here.)
With a customized five-step water security integration process based on SWP's Water Security Improvement process and USAID Nepal SEED's Integrated Watershed Management Framework, IWMA assisted USAID implementing partners to identify water security integration opportunities in each watershed, develop integration activities, monitor progress, and document lessons learned. This effort resulted in six jointly implemented field-level water security activities.