My Migration Journey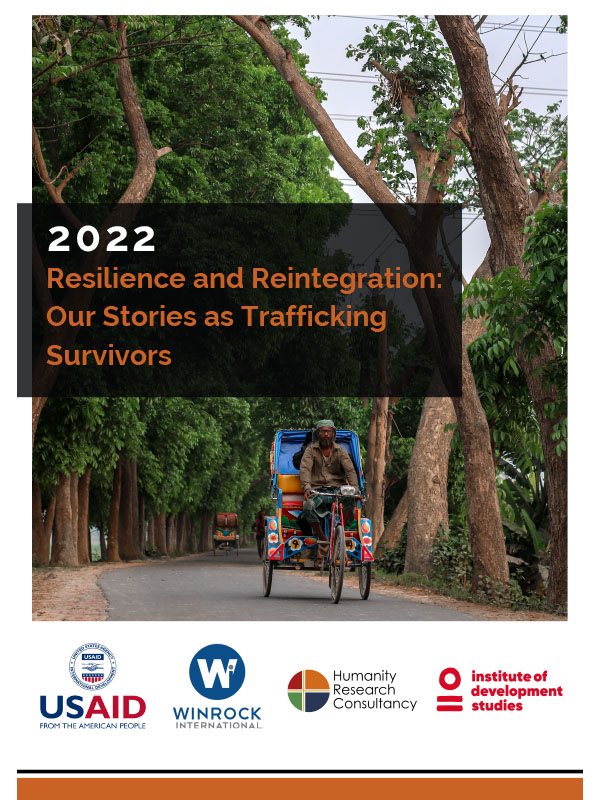 This collection of stories was based on a research project to understand the experiences of reintegration among survivors of trafficking, what they think constitutes successful reintegration, and what they feel would best support them in their reintegration journeys. The research was conducted between January and March 2020 by the Institute of Development Studies (IDS) and the Humanity Research Consultancy (HRC) in Cambodia and Bangladesh.
As part of this research, the team conducted 40 in-depth interviews of both male and female survivors (Combined 22 men and 18 women from Bangladesh and Cambodia). The interviews focused on the details of survivors' personal experiences and perceptions of reintegration.