Payment for Ecosystem Services Technical Assistance Report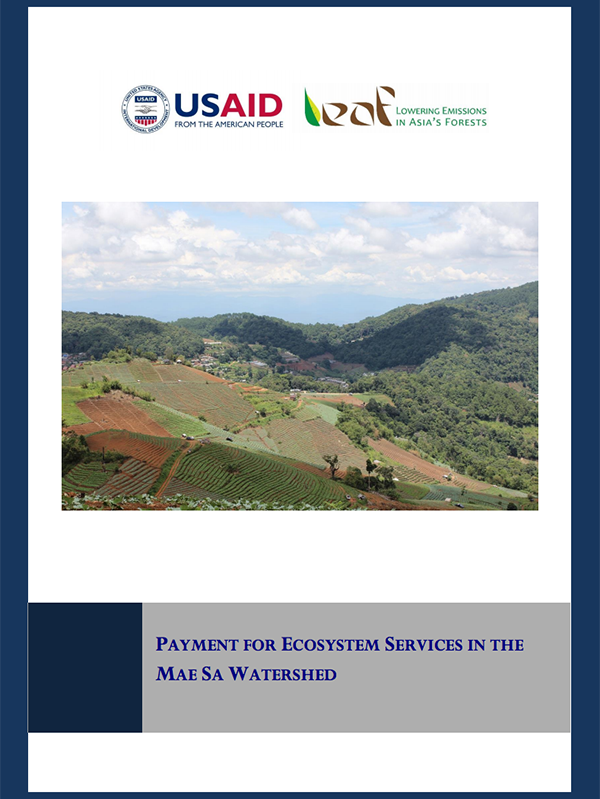 In June 2015, USAID LEAF, in close collaboration with Tipco Foods PCL and subsidiary Aura Mineral Water, launched one of the first payment for ecosystem services (PES) in Thailand. USAID LEAF worked with government counterparts, local communities and the private sector in the design and development of the PES mechanism in the UNESCO Mae Sa-Kog Ma Man and Biosphere Reserve in the Mae Rim district of Chiang Mai.
The Aura PES scheme has Tipco Foods as the sole buyer and the Phong Khrai community the sole provider of the ecosystem service. A 10 rai plot of land in a sub-watershed will be reforested, with a committee set up to oversee and monitor the process.
This technical assistance report from the Public Policy Studies Institute details the process by which the Aura PES scheme was set up, what is required from both sides of the ecosystem service, and what lessons were learned from the process.