Reference Level for the Estimation of Emission Reduction from Peatland Restoration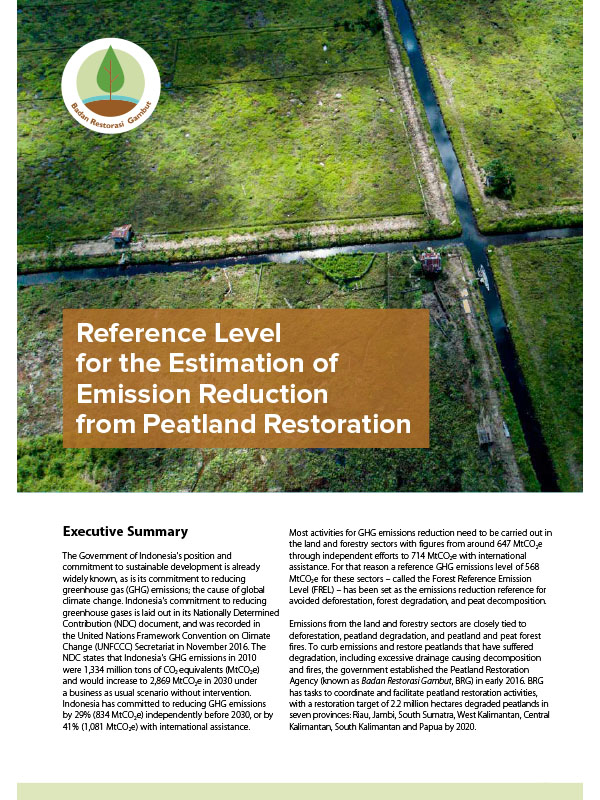 The Government of Indonesia's position and commitment to sustainable development is already
widely known, as is its commitment to reducing greenhouse gas (GHG) emissions; the cause of global climate change. Indonesia's commitment to reducing greenhouse gases is laid out in its Nationally Determined Contribution (NDC) document, and was recorded in the United Nations Framework Convention on Climate Change (UNFCCC) Secretariat in November 2016. The NDC states that Indonesia's GHG emissions in 2010 were 1,334 million tons of CO2 equivalents (MtCO2e)
and would increase to 2,869 MtCO2e in 2030 under a business as usual scenario without intervention. Indonesia has committed to reducing GHG emissions by 29% (834 MtCO2e) independently before 2030, or by 41% (1,081 MtCO2e) with international assistance.