Room to Learn South Sudan Teacher Professional Development Basic Literacy Skills Trainers' Manual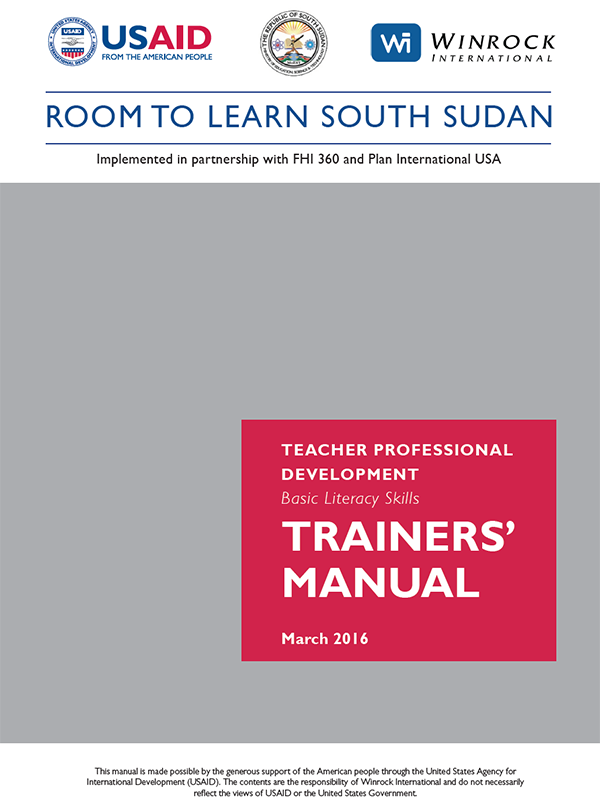 This training manual is designed to support teachers in their continuing professional development relative to literacy instruction. Sessions are grouped into specific topic blocks to provide teachers the opportunity to learn new instructional techniques to support them in their successful implementation of the National Curriculum literacy strand for lower primary classes. Between sessions, teachers are encouraged to
practice their newly acquired knowledge and techniques in their classrooms and to
share their experiences at the beginning of the following session.