Roundtable Forum Case Study May 16 2022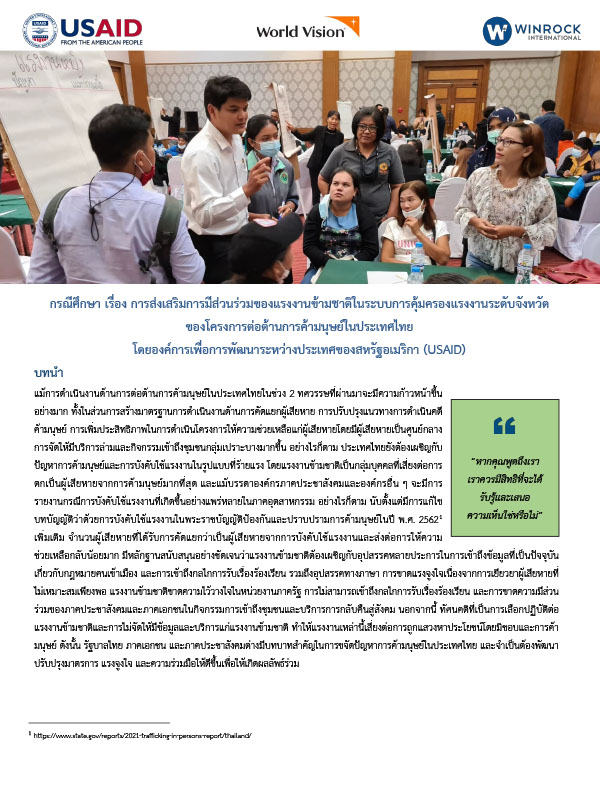 Under the USAID Thailand CTIP project, World Vision and local partners hosted Roundtable Forums in Chiang Rai and Surat Thani for migrants, local government, CSOs, employers, community leaders, and youth to identify challenges in the migrant labor protection system and develop recommendations. These activities served as an attempt to shift the approaches of policymakers and service providers towards recognizing the importance of migrant perspectives, with the goal of continued consultation and engagement of migrant voices beyond the scope of this project.
This case study highlights the Roundtable Forum process implemented in Chiang Rai and Surat Thani provinces, highlighting the activities implemented, results achieved, challenges and recommendations for strengthening migrant participation in local labor protection systems.