Self-confidence, hard work and proper farming technology are keys to success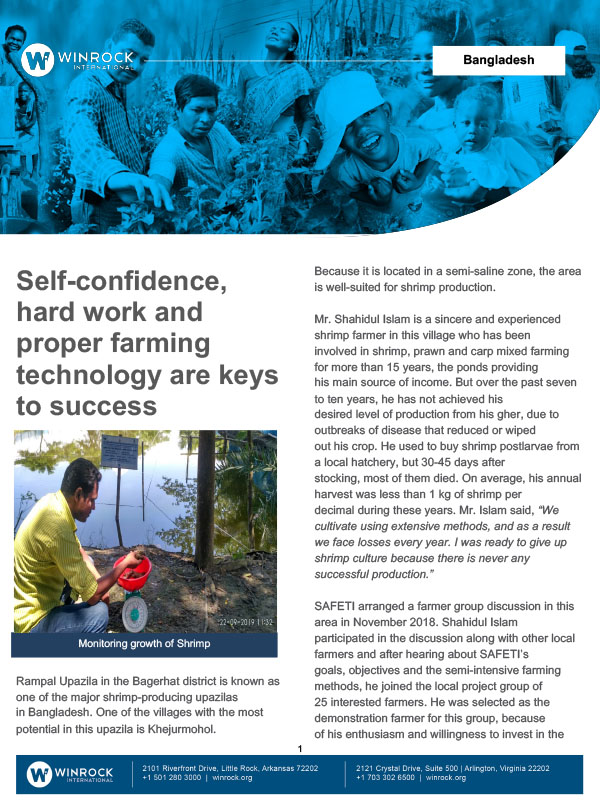 Rampal Upazila in the Bagerhat district is known as one of the major shrimp-producing upazilas
in Bangladesh. One of the villages with the most potential in this upazila is Khejurmohol. Because it is located in a semi-saline zone, the area is well-suited for shrimp production.