Standard Operating Procedures for Terrestrial Carbon Measurement (Vietnamese)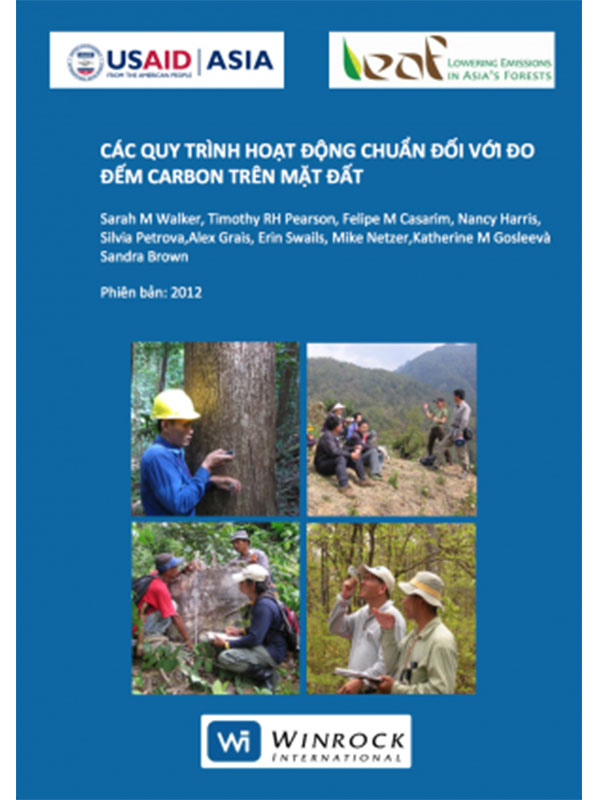 This manual provides standardized field measurements, based on proven field methods, for quantifying carbon emissions and removals from changes in the use and management of lands. These procedures are a key component of a quality assurance and quality control plan needed to provide confidence in results of climate mitigation activities on the land.
The manual is a culmination of years of research and field testing by Winrock's Ecosystem Services Team. It documents step-by-step standard field measurement approaches to help quantify the amount of carbon stored in various carbon pools found within a landscape. It includes procedures for field measurement of carbon pools, estimation of emissions resulting from selective logging and estimating canopy cover. Each standard operating procedure included in the manual has been developed over time by foresters and ecologists to provide cost-effective estimates of carbon stock with low uncertainties. Through the implementation of standard operating procedures, various carbon stock estimates can be compared over time and across regions, which makes analysis more accurate, precise and easier to complete.
Preparation of the 2012 manual was accomplished with support from the United States Agency for International Development (USAID) including through the Lowering Emissions in Asia's Forests (LEAF) program, the U.S. Forest Service, U.S. Environmental Protection Agency, the United Nations Development Programme, and the Guyana Forestry Commission.