SUCCESS STORY: Participatory Forest Land Allocation in Thanh Hoa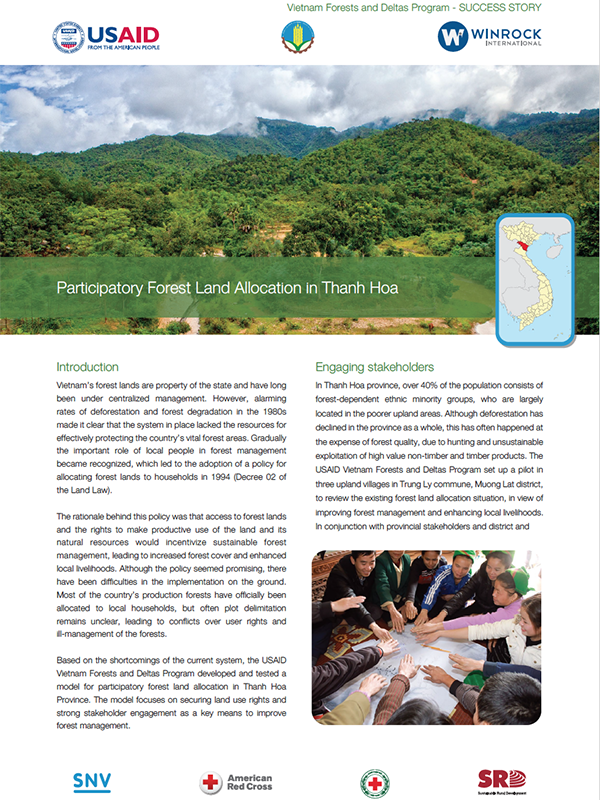 Vietnam's forest lands are property of the state and have long been under centralized management. However, alarming rates of deforestation and forest degradation in the 1980s
made it clear that the system in place lacked the resources for effectively protecting the country's vital forest areas. Gradually the important role of local people in forest management
became recognized, which led to the adoption of a policy for allocating forest lands to households in 1994 (Decree 02 of the Land Law).