The Case for Source Water Protection in WASH Systems: Entry Points and Opportunities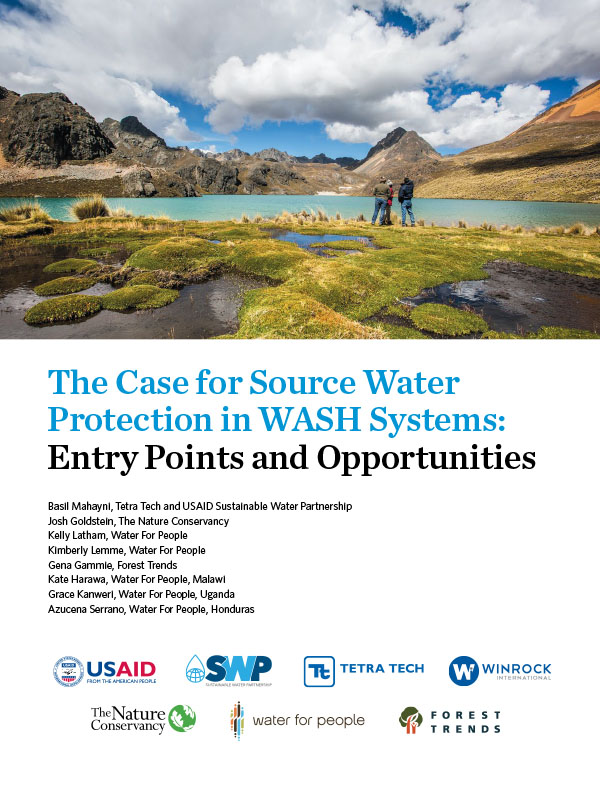 Water, sanitation, and hygiene (WASH) systems depend on the reliable availability of good quality water. Surface and groundwater resources around the world, however, are increasingly stressed due to overabstraction, declining water quality, and climate change. Source water protection is an important part of ensuring the sustainability of WASH systems and maintaining healthy and resilient ecosystems, especially in light of these trends. Source water protection seeks to improve and maintain surface and groundwater that are important for drinking and municipal water systems by using a variety of measures, including nature-based solutions,
gray infrastructure, and governance. Source water protection can help improve WASH outcomes by making freshwater more reliable and reducing potential treatment costs incurred by service providers. Source water protection can also help improve the overall sustainability of the watershed through improved recharge and sustained environmental flows.