Toolkit #4: Funding Water Security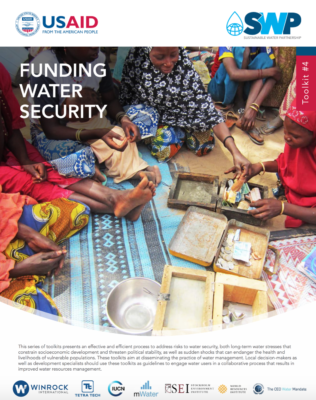 Funding is essential to translate the WSI process into activities that provide tangible benefits to water users. Funding must be identified and secured early to:
Cover the costs of the assessment and planning steps
Be the "reality check for action planning (only funded activities will be implemented)
Financing can come from government taxes, user tariffs, international aid transfers and private sector investments. The type of water security activity often determines the type of financing that will be most readily available.