Training Manual Volumes: PTA School Management Committees & Board of Governors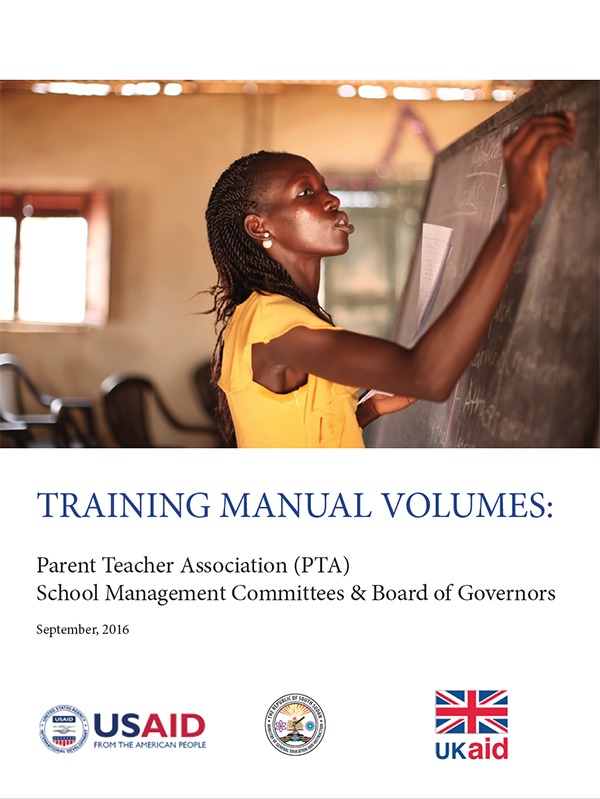 Objectives of the Training Manual
• Enhance Parent Teacher Association (PTA) capacities to effectively perform their roles and  responsibilities.
• Equip  the  PTA  with  knowledge  and  skills  to  differentiate  between  roles  and  the  responsibilities of the PTA and the School Management Committee (SMC) and Board of  Governor (BOG).
• Increase  the  knowledge  and  understanding  of  the  PTA  in  the  basic roles  of  school  administration and the support the PTA provides for school management.
• Promote  basic  understanding  of  factors  affecting  participation  of  girls,  disadvantaged  children and children with disabilities in education.
• Equip the PTA with skills in resource mobilization and raising financial and non-financial  resources for school improvement.
• Equip  the  PTA  with  basic  principles  of  community  participation  in  education  and  implement appropriate educational advocacy actions that promote access to education  programs, retention and school attendance at different levels.
• Enhance  PTA  capacities  to  identify  hazards  that  could  impact  on  the  continuation  of  learning and to develop a school emergency preparedness plan.