USAID Sustainable Water Partnership Annual Report 2017 – 2018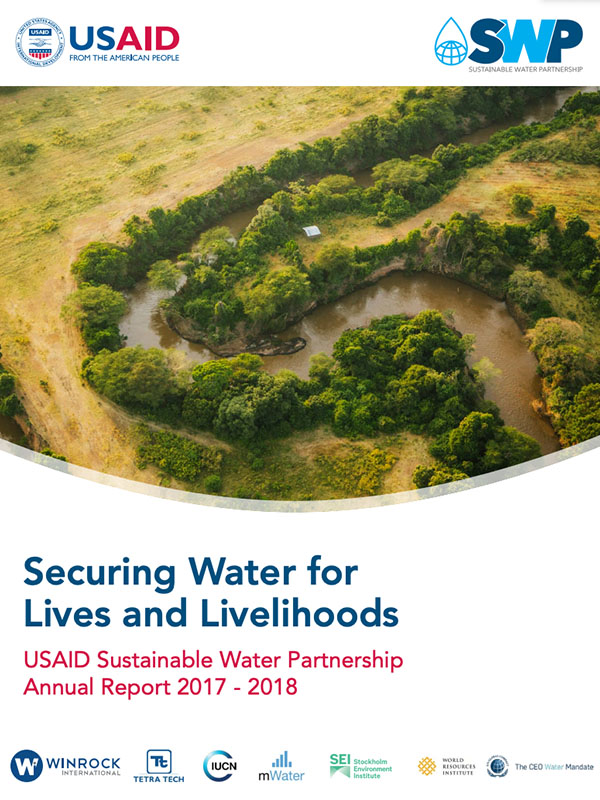 Year Two of Winrock's multi-national Sustainable Water Project (SWP) saw highlights in projects ranging from Africa to Southeast Asia. Check out our annual report, which details lessons we learned and progress we made in construction, water security education, community organizing and thought leadership.
Whether it was publishing six toolkits to guide Water Security Improvement (WSI) practices, holding webinars and leading discussions at water conferences, engaging stakeholders in Cambodia and East Africa in WSI processes, or empowering water managers in Southern Africa with Big Data tools, 2017-18 was a busy year for SWP.
SWP expects to improve water security for over 1,000,000 people and substantially increase access to water and sanitation for 50,000 people over the life of the project. The 2017-2018 annual report charts SWP's second year of progress toward achieving those goals.