2022 Speakers
Speakers arranged in order of appearance in agenda. Additional speakers forthcoming.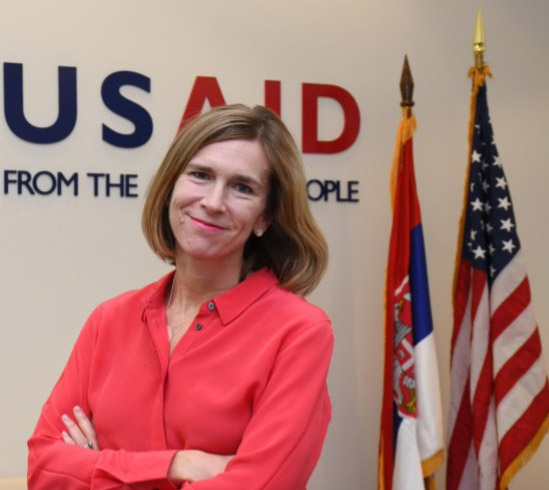 Laura Pavlovic, Deputy Director, Democracy, Rights and Governance Center, USAID/Washington
Laura Pavlovic is the Deputy Director of the Democracy, Rights and Governance Center in USAID/Washington. She began her USAID career in 2005 in USAID's East Africa regional mission, where she managed USAID's post conflict transition assistance program in Burundi. She has also served overseas in Ukraine, Serbia, and the Regional Development Mission for Asia in Bangkok, Thailand. Ms. Pavlovic has a J.D. from Harvard Law School and a B.A. in Slavic Languages and Literatures from the University of Pennsylvania.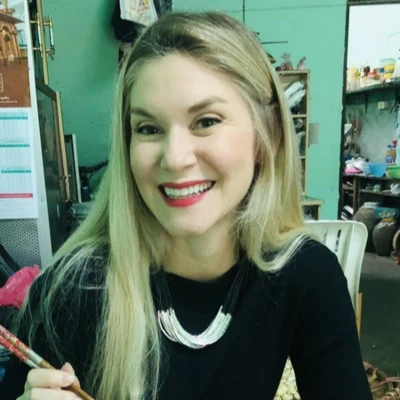 Nicole Goodrich
Nicole Goodrich served as the Senior Democracy, Governance, Peace, and Security Advisor in USAID's Asia Bureau Technical Service Office managing the counter trafficking in persons (CTIP) portfolio for programming in Central, South and Southeast Asia, and the Pacific Islands. During her tenure, she met with project implementors, survivors, service providers, partners, CSOs, private sector actors, donors, and stakeholders invested in CTIP efforts and activities across Asia and the Pacific. Nicole holds a master's degree in international relations, completed doctoral work in conflict analysis, and earned a Fulbright to conduct research on gender-based violence (GBV) in Sierra Leone.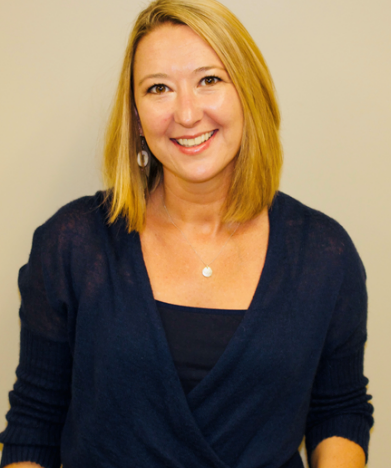 Dr. Kacy Mixon
Dr. Kacy Mixon served on the U.S. Agency for International Development's (USAID) Counter-Trafficking in Persons (C-TIP) team from 2020-2022, managing various global C-TIP initiatives. For over a decade she has worked in academia and grant/portfolio management as a faculty member and project lead for a U.S. Department of Defense initiative producing online training on gender-based and family violence. Kacy received her PhD from the University of Florida (2013) and is a licensed family therapist specializing in trauma-informed mental health. She has an extensive background in the community mental health sector as well as providing consultation/evaluation services in the US domestic violence, juvenile and dependency courts. She is the founder of KMG Consultants, LLC which supports organizations, universities, and agencies on domestic and international project management. Kacy's publications, research and trainings have focused on vulnerable child populations, psychological trauma, family violence, military family transitions, family resilience and human trafficking.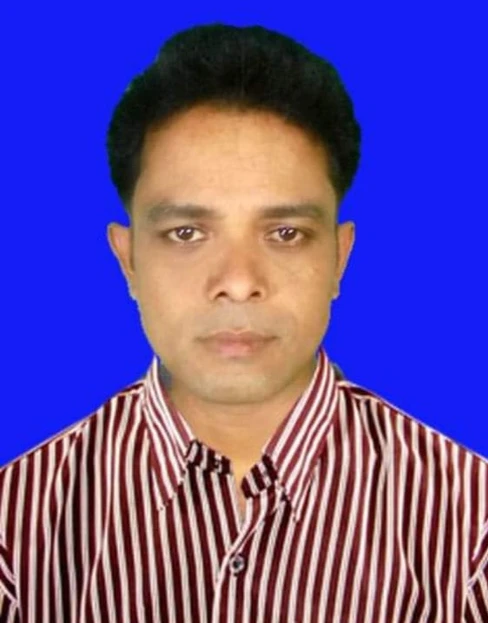 Sudhanshu Burman
I am Sudhanshu Burman, president of Anirban Jubo Society and elected representative in Union Parishad, from Lalmonirhat, Bangladesh. In 2017, I was trapped by a trafficker while moving to Dubai but locked myself in India for two months. I fled from there and came back to Bangladesh by losing all of my money and hope to live. I received lots of support from the BCTIP project that helped me to return to my normal life. I am working voluntarily for prevention and response to trafficking and child marriage. A heartfelt thanks to RDRS Bangladesh, Winrock International and USAID.
Malina Enlund
Malina is the Safety Policy Manager for Meta in APAC overseeing the development and implementation of safety policies, tools and programs across the platform in the region. Malina works with Government and Non-Government partners in the region on issues of child online safety, women's safety, human trafficking, and mental health and well-being. Prior to joining Meta, Malina spent 14 years working in the field of anti-trafficking and child exploitation across Asia. Previously she was the Global Head of Trafficking for ECPAT International, overseeing the anti-trafficking program for the global network currently operating in over 100 countries worldwide. Malina also led the regional operations for A21 and was one of the founding members of the Child Advocacy Center in Pattaya, Thailand in partnership with FBI and HSI. Malina holds a Bachelor's degree in International Development from the University of Calgary and a Master's degree in Advanced Child Protection from the University of Kent, UK.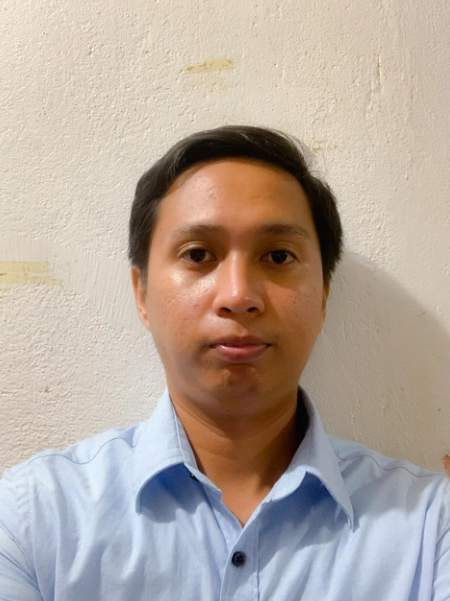 Marco Melgar
I'm Marco Melgar, and I graduated as an IT(Information Technology). I am a tech savvy and passionate about educating awareness to other people. Using the Social media, I am able to do my interest for the common good.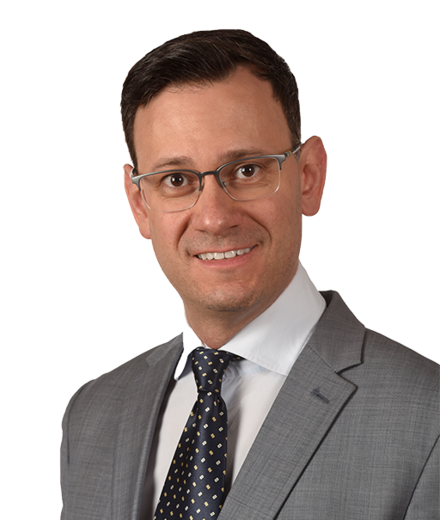 Jason Tower
Jason Tower is the Country Director for the Burma Program of the United States Institute of Peace. Jason has 20 years of experience working on conflict and security issues in China and Southeast Asia. From 2009 to 2017, he worked to establish the Beijing office of the American Friends Service Committee and initiated programming across north and southeast Asia on the impacts of cross-border investments on conflict dynamics. During this time, Jason also worked extensively in Burma on peace and security issues. From 2018 to 2019, he served as Southeast Asia program manager for the PeaceNexus Foundation, managing a portfolio of grants and partnerships in China, Burma, and Cambodia. Since 2019, Jason's research has shifted to focus on a range of issues at the nexus of crime and conflict in Southeast Asia. Recent publications include a study of the impacts of transnational criminal networks on conflict in Burma and regional security across Southeast Asia; a report on criminal activity on the Belt and Road Initiative (BRI), and a review of the impacts of the BRI on conflict. Jason has also published more than half a dozen articles analyzing the impacts of the Myanmar coup, including on regional security in Asia. Jason completed his undergraduate work in economics and international studies at St. Louis University, and his graduate studies in political science and Asian studies at the University of Michigan. He is fluent in Mandarin, and has been named a Fulbright research student, a Fulbright-Hays scholar, and a Harvard-Yenching fellow.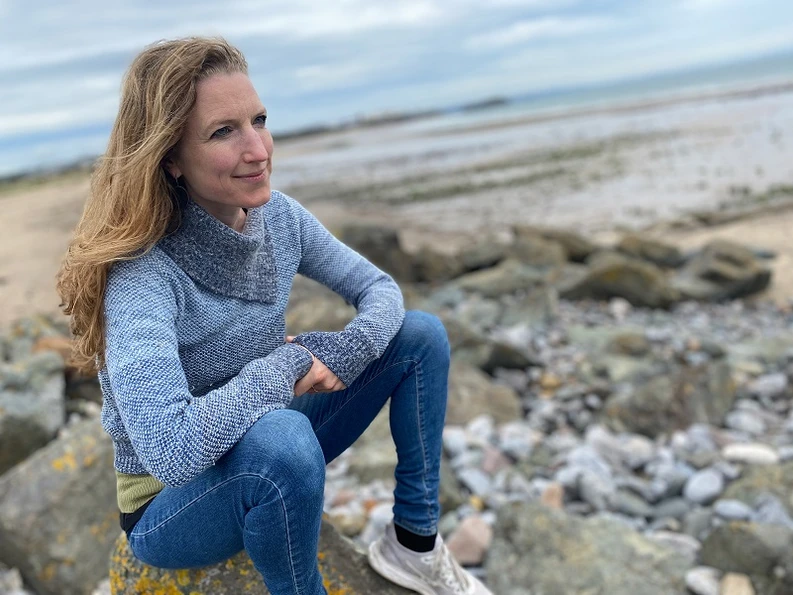 Becky Palmstrom
Becky Palmstrom works as a senior advisor for governance and rights for BBC Media Action. Her four-years of investigative journalism for NPR and BBC took her across South-East Asia to follow the trafficking of men onto Thai fishing boats which laid the foundations for 'The Ghost Fleet', an award-winning documentary film. Becky has created and led multiplatform media development programmes across Africa and Asia: supporting adolescent girls in Rwanda to tell their stories; sharing life-saving information for Rohingya refugees in Bangladesh; creating content with and for young people in Libya and Myanmar. She believes stories can inspire empathy, connection and change.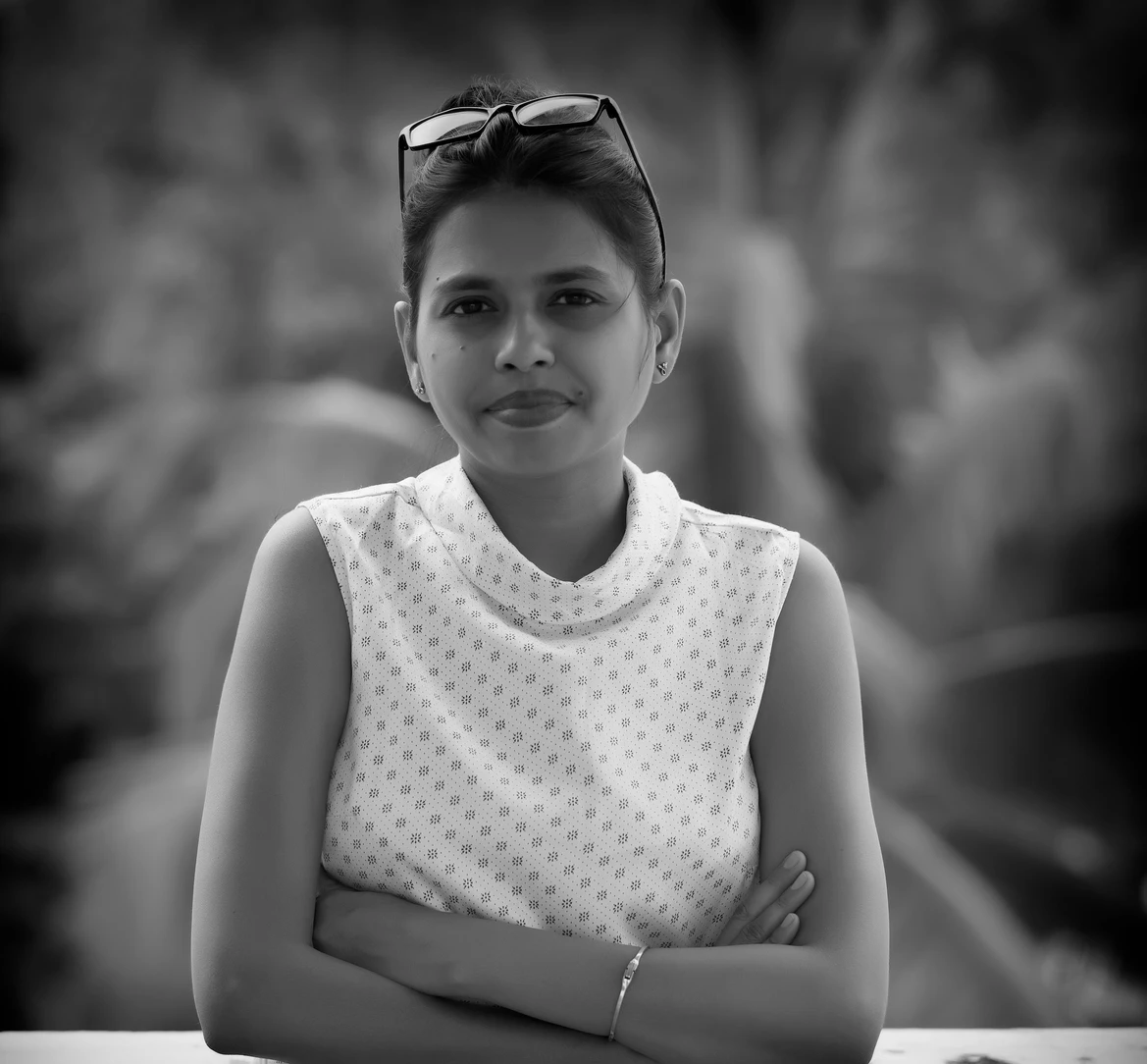 Roli Srivastava
Roli Srivastava is a Mumbai-based journalist with the Thomson Reuters Foundation and reports on just transition, gender and migration, and previously on trafficking and slavery. In a career spanning over two decades, she has worked with major Indian newspapers including The Hindu where she was Deputy Editor and The Times of India where she was Editor, Special Projects. Her investigations have won her the Fetisov Journalism Award, Laadli Media and Advertising Awards for Gender Sensitivity. She won the Robert Bosch Stiftung's India-Germany Media Ambassadors Fellowship (2015), has presented her stories at the Global Investigative Journalism Conference (2019, 2021) and is a certified journalist trainer on human rights reporting.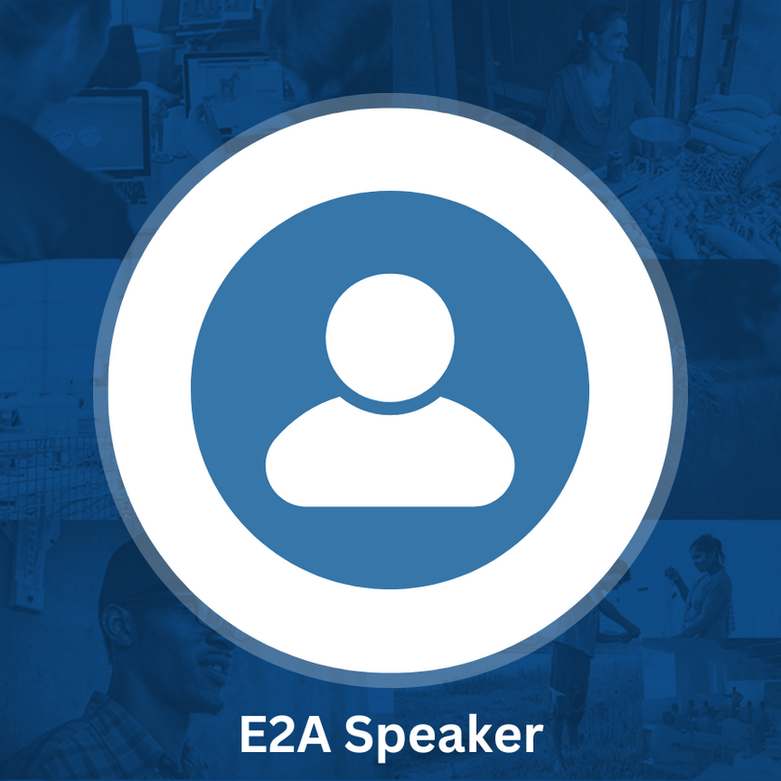 Mech Dara
Mech Dara is a Cambodian reporter for VOD in Phnom Penh covering the political corruption, human trafficking, land grabbing, organized crime and social injustices that have been continuing in the country largely unscrutinized. Recently, I have been central in almost single-handedly exposing forced labor and torture at online scam compounds that have emerged over the past couple of years, an issue that's finally getting some wider attention after about a year of intensive reporting. I am a former reporter for The Cambodia Daily and The Phnom Penh Post and freelance reporter for BBC and other international media outlets.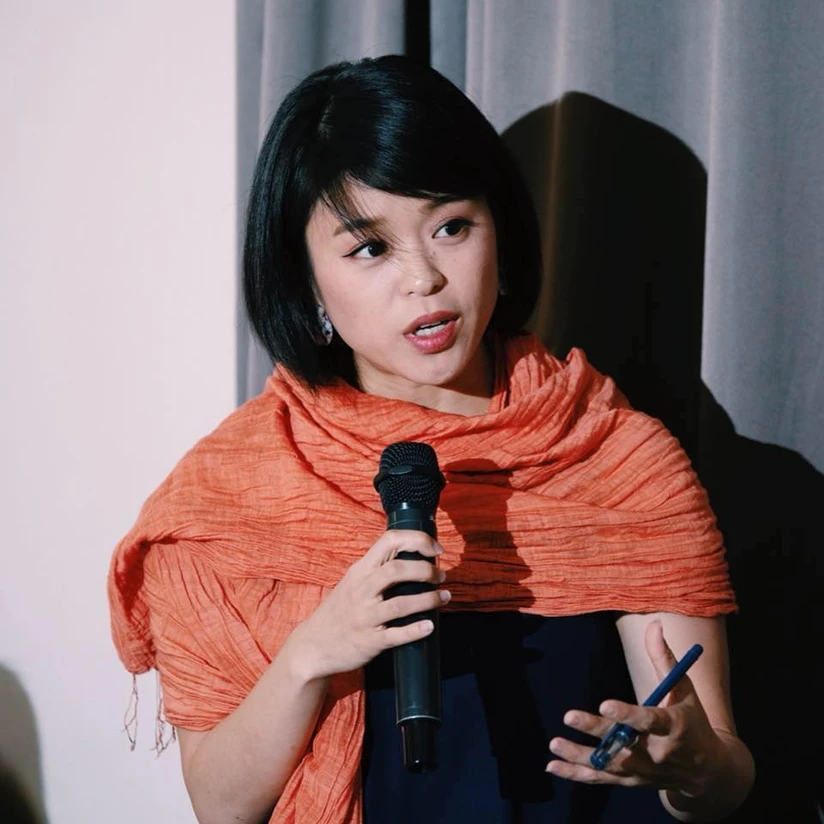 Moe Sasaki
Moe Sasaki is a Programmes officer at the Thomson Reuters Foundation, working to deliver journalist and CSO capacity building projects, multi-stakeholder convenings, and legal research to build a cross-sector ecosystem in combatting modern day slavery within the Asia and LATAM region.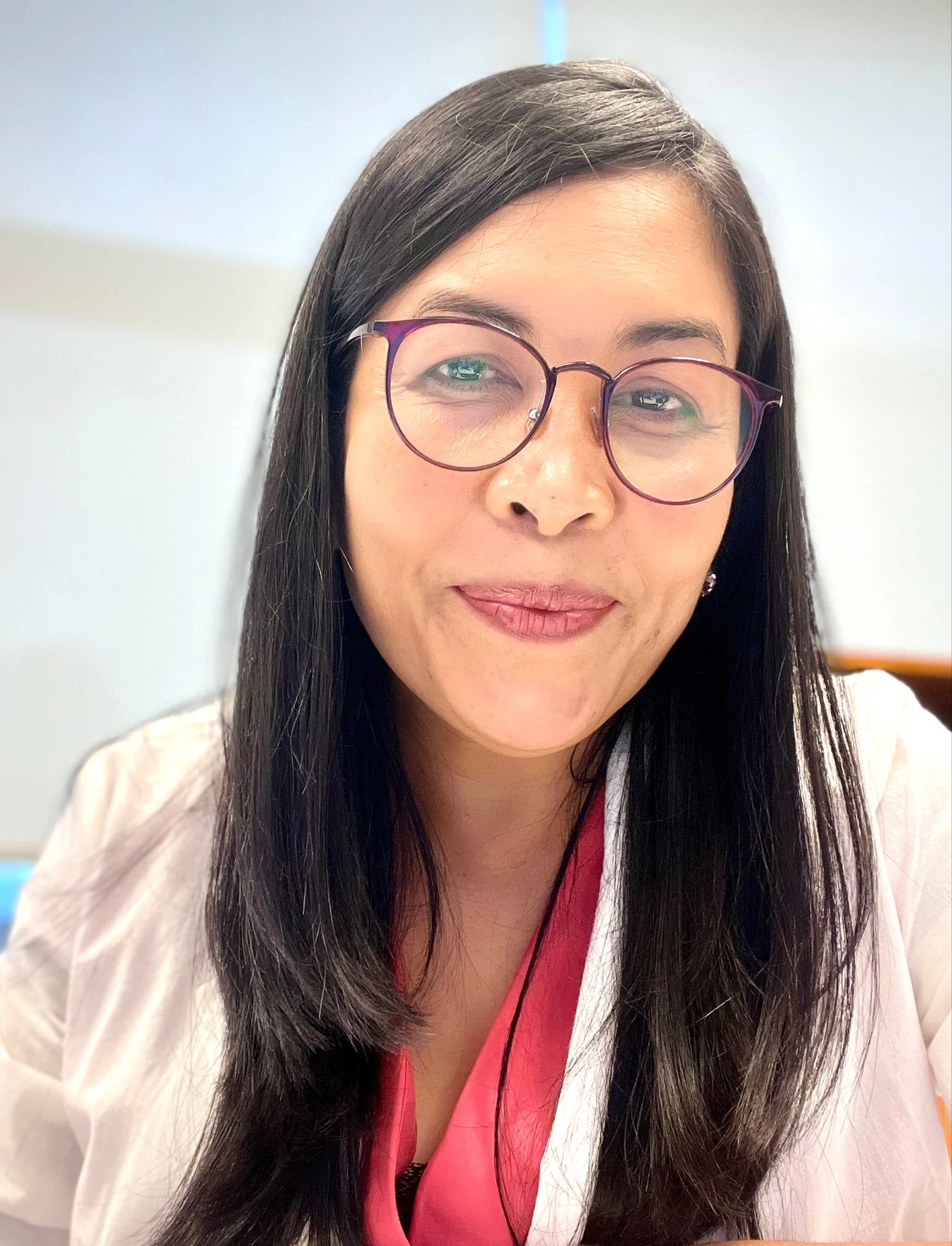 Nurul Qoiriah
Nurul Qoiriah has over two decades of diverse professional experience in international development with areas of focus on counter-trafficking, refugee protection, and labour migration in Asia. Currently, she works as Inclusion and Victim Rights Director at ASEAN-Australia Counter Trafficking (ASEAN-ACT), a Counter-Trafficking Program funded by the Australia Department of Foreign Affairs and Trade (DFAT). She has a wide range of regional and country-level experiences, particularly in Southeast and East Asia. Prior to joining ASEAN-ACT, she was in Cambodia, leading the USAID Counter-Trafficking Program as a Chief of Party for Winrock International. In addition, over eight years worked at International Organization for Migration (IOM), three years in the Hong Kong SAR Mission as the Head of Sub-Office and nearly six years leading the Counter-Trafficking and Labour Migration (CT-LM) unit of IOM Indonesia.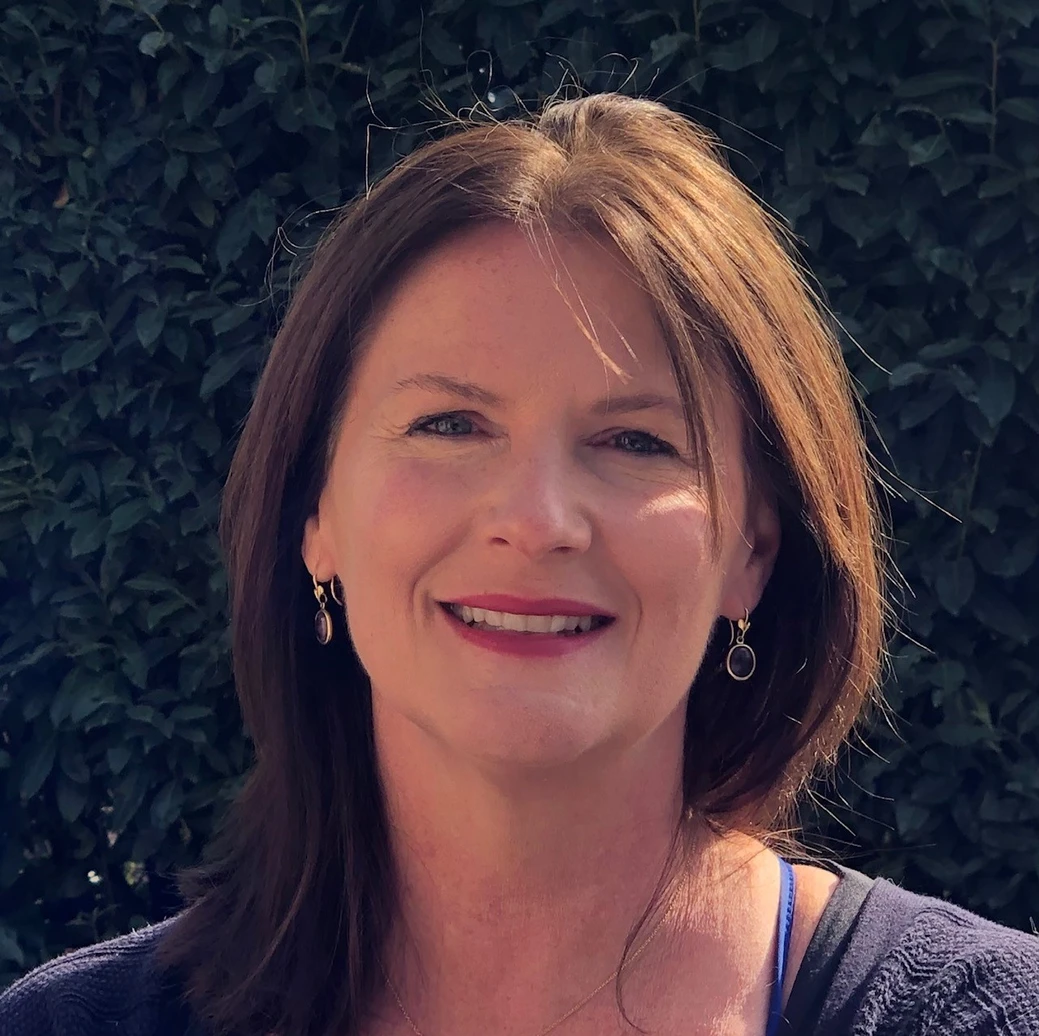 Froniga Greig
Froniga Greig is a Gender Equality and Social Inclusion (GESI) Adviser with 18 plus years international work experience in over 20 countries. Froniga's gender expertise focus on ending gender based violence, especially trafficking in persons, building gender responsive governance and institutions and increasing women's economic empowerment.  Froniga has designed, implemented and evaluated trafficking in persons initiatives throughout the Asia Pacific region. Froniga has prepared several GESI analyses of trafficking in persons for UN Women, the Australian International Strategy on Modern Slavery and USAID Pacific RISE. She is the lead author of several guidance tools and training materials on the nexus of trafficking and GESI, with a focus on the application of gender responsive and survivor centered approaches. Froniga is an Australian / UK national. She holds a first class masters degree in anthropology from the University of Melbourne. Froniga has worked extensively for international development agencies, including UN Agencies, World Bank, Asian Development Bank, non-government organisations and bi-lateral donors such as, Australian DFAT, Global Affairs Canada, USAID  and Switzerland Development Cooperation.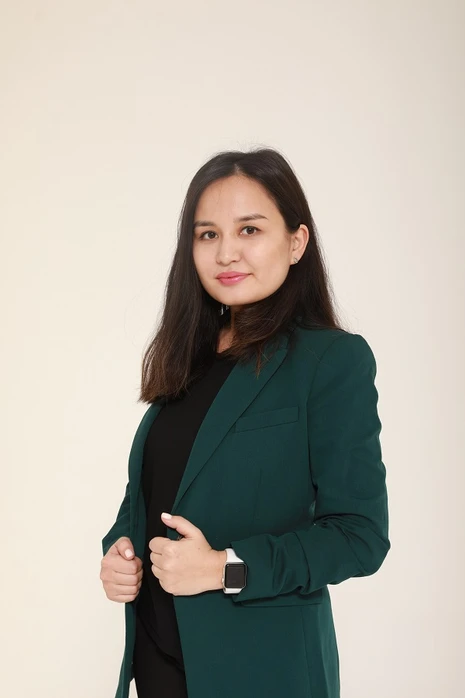 Albina Tortbayeva
Albina Tortbayeva is a USAID Safe Migration in Central Asia Programme Country Coordinator for Kazakhstan. Albina is a young international development professional with experience in implementing and evaluating projects in education and skills development, migration, youth, CVE and rule of law in Central Asia. Albina is a Chevening Scholarship Awardee and member of London International Development Centre and Development Studies Association. She has MA in Education and International Development from the University College London (UCL). She is also a founder of the first young researchers' community in her country and served as a Youth Adviser to the global Higher Education Engagement and Transformation Community of Practice under YP2LE network and was invited to sit a fireside chat with USAID Administrator Samantha Power during USAID's Higher Education Global Evidence Summit 2022. Albina is a speaker at global education events such as GPE summit 2021, YouthPower2 Symposium 2021 and BERA 2022 conference in Liverpool, UK where she talked about 21st century skills conceptualization in education policies of Kazakhstan and their relation to the dignified employment of young people.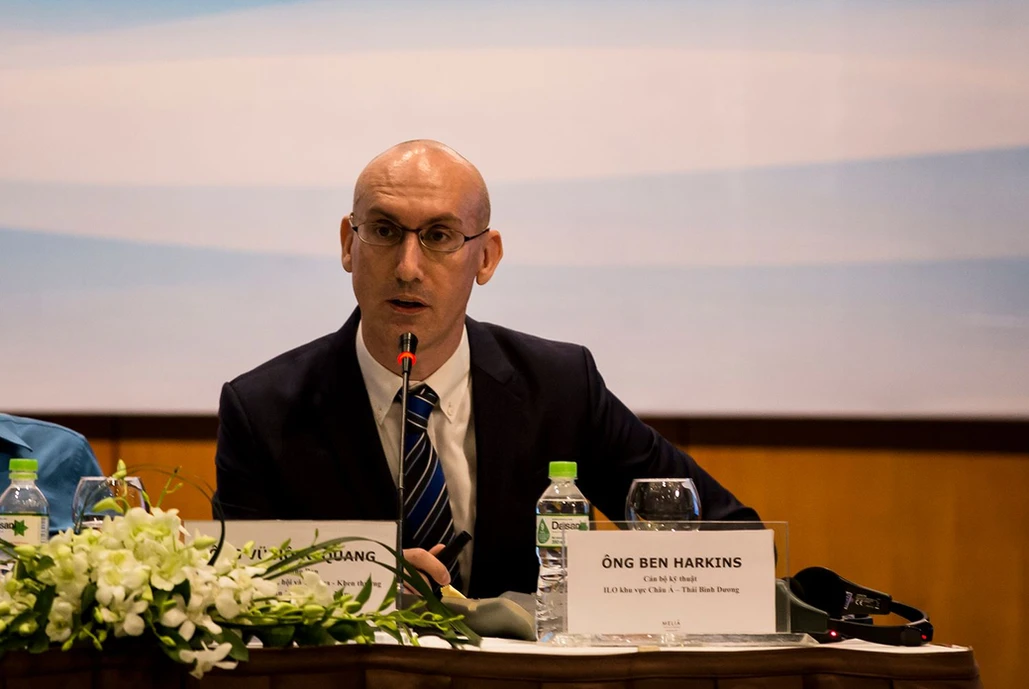 Benjamin Harkins
Benjamin Harkins is Technical Officer with the ILO Ship to Shore Rights programme. Since arriving in South East Asia more than 14 years ago, he has worked to support greater social and economic justice for migrants and other marginalized people within the region. He has also published extensively on issues of migration and labour rights, including: (1) From the Rice Paddy to the Industrial Park: Working Conditions and Forced Labour in Myanmar's Rapidly Shifting Labour Market; (2) Base Motives: The Case for an Increased Focus on Wage Theft against Migrant Workers (3) Thailand Migration Report 2019; (4) Risks and Rewards: Outcomes of Labour Migration in South East Asia; and (5) Access to Justice for Migrant Workers in South East Asia.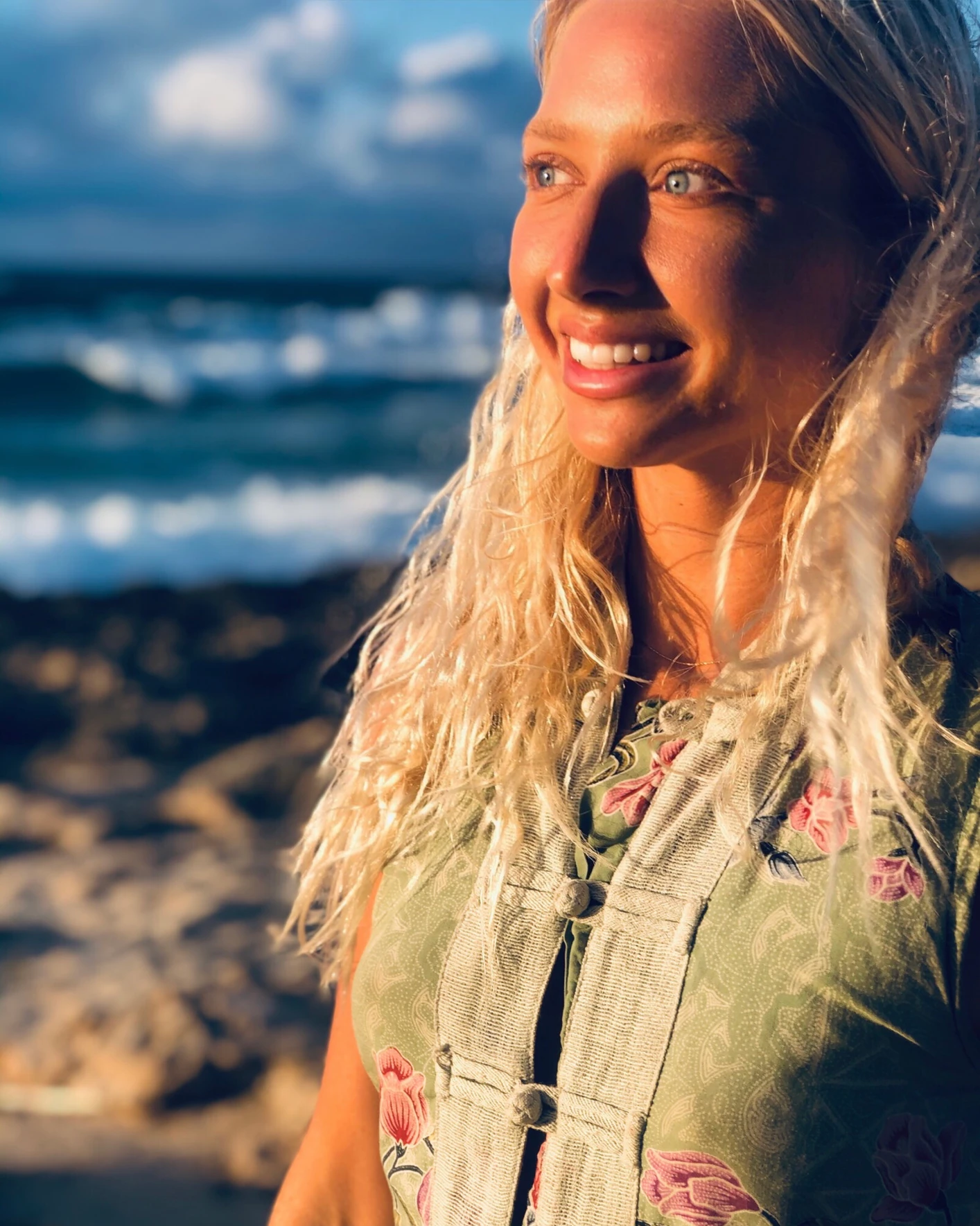 Juno Fitzpatrick
Juno Fitzpatrick: Juno is Conservation International's Director of Human Rights and Oceans. Within the Center for Oceans, Juno supports CI's global effort to address human rights violations at sea, and in adjacent marine resource-dependent communities. A development practitioner and political ecologist, Juno has over a decade of experience in international development, implementing natural resource governance projects on the ground and on the water in Sub-Saharan Africa, South Asia, and the Pacific. Juno is a Senior Advisor to the Institute for Climate and Peace, and has an MSC from UC Berkeley's College of Natural Resources and Human Rights Center. She is based on O'ahu, Hawai'i.
Mina Chiang
Mina Chiang, founder, director and senior consultant specialising in modern slavery, human rights, and poverty. Mina has an interdisciplinary background in engineering, sociology, anthropology and international development. She has consulted in some of the world's poorest and conflict-affected countries. With research experience in modern slavery, forced labour, and human rights issues across a wide range of UN bodies, governments and NGOs, Mina is becoming a sought-after expert. She is also a coordinator and board director for the Rotary Action Group Against Slavery (RAGAS) and a Delta 8.7 Policy Guide working group member.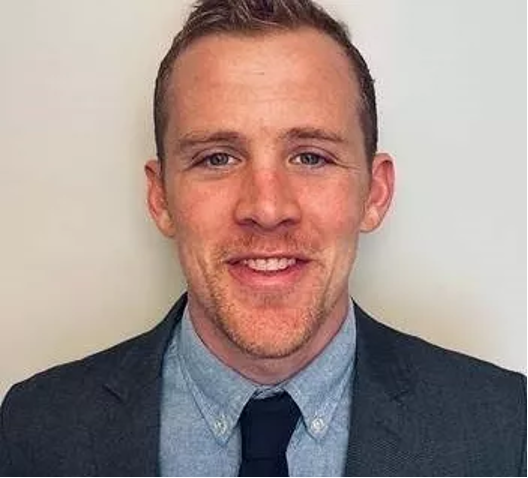 Jacob Sims
Jacob Sims has worked on human rights and development challenges facing Southeast Asia for over a decade — spanning issues from governance in the Philippines to internal displacement in Northern Myanmar to labor rights in Cambodia. He currently serves as Country Director of International Justice Mission (IJM) Cambodia where he leads a team of investigators, lawyers, social workers, programmatic and operational staff in the fight against violent labor exploitation. Concurrently with his role at IJM, he serves as a Non-Resident Fellow at Duke University's Kenan Institute, a leading research center working to understand and address real-world ethical challenges facing individuals, organizations, and societies worldwide. Sims' team at IJM mounted one of the earliest programmatic responses to the human trafficking epidemic emerging within scamming compounds in Cambodia and have helped facilitate the rescue of over 100 individuals to date. In recent months, analysis from Sims on the emerging global phenomenon has featured in The Economist, The Guardian, LA Times, Al Jazeera, VICE World News, Sydney Morning Herald, ProPublica, Channel News Asia, amongst many others.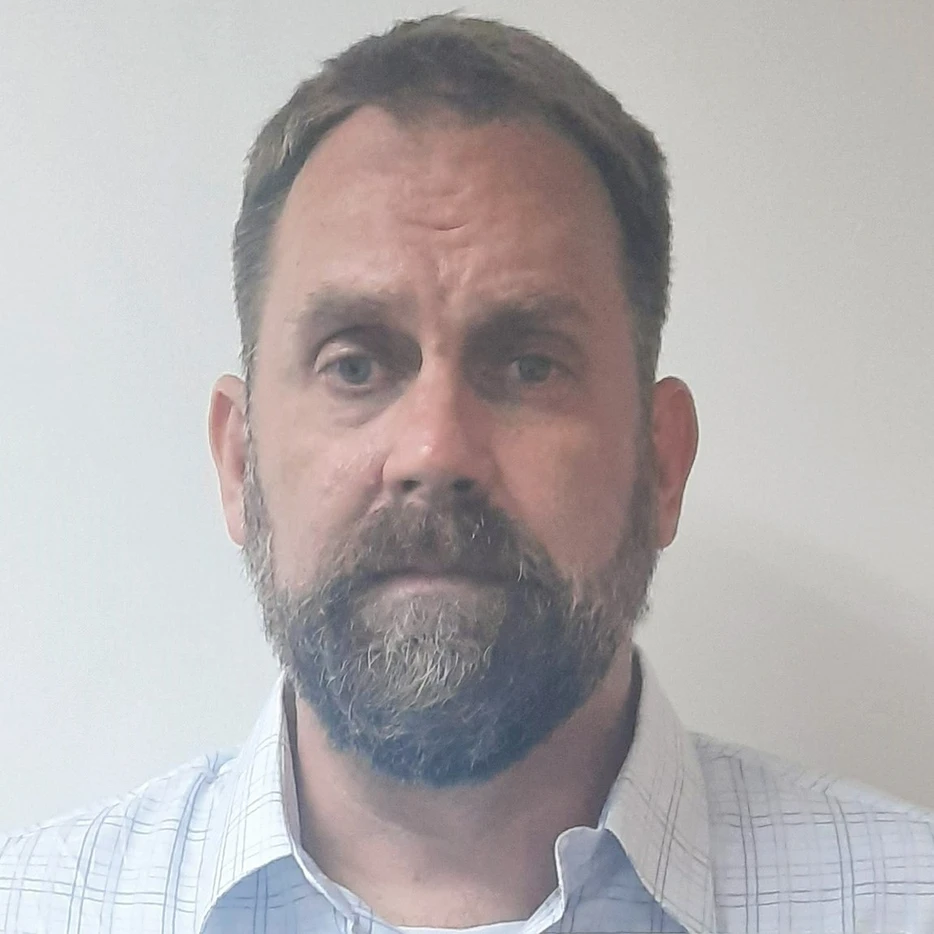 John Parks
John Parks is a marine scientist at Tetra Tech with 30 years of professional experience working in fisheries management, marine biodiversity conservation, and international development throughout Southeast Asia, the Pacific Islands, West Africa, and the Caribbean. John currently serves as the Chief of Party of the USAID-funded Sustainable Fish Asia Technical Support Activity in the Indo-Pacific region, focused on addressing illegal and unsustainable fishing. From 2018 through mid-2020, John served as the Chief of Party of the USAID Oceans and Fisheries Partnership, focused on the testing and application of electronic catch documentation and traceability technologies to reduce illegal fishing and promote fisheries sustainability in Southeast Asia. Prior to joining Tetra Tech, John served as a federal officer with the United States National Oceanic and Atmospheric Administration (NOAA) and as senior staff at the Nature Conservancy, the World Resources Institute, and World Wildlife Fund. He is a member of the IUCN World Commission on Protected Areas and an author on numerous journal articles, books, and technical guides.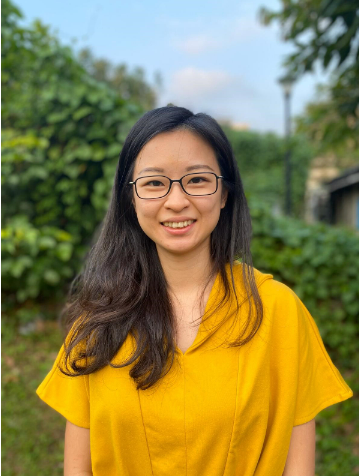 Shaochi Chiu
Shaochi Chiu is the East Asia Manager at the Environmental Justice Foundation working to improve sustainability and human rights protections in the fisheries sector. She leads a team across Japan, Korea and Taiwan to investigate fisheries crime and associated human rights abuses and advocate for better transparency to eliminate the exploitations.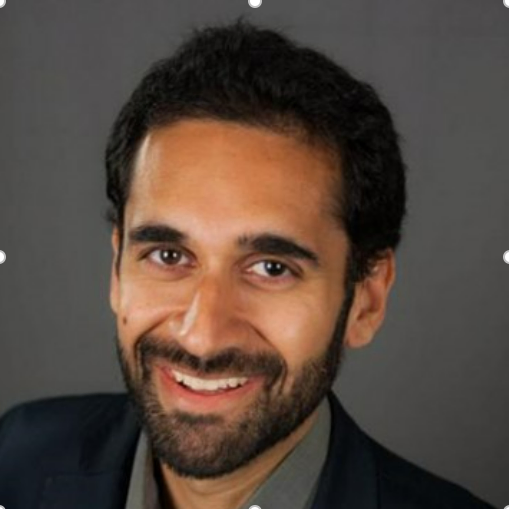 Mustafa Qadri
Mustafa Qadri is the CEO of Equidem, a human rights charity. He is a human rights research and advocacy expert with over 20 years of interdisciplinary experience in government and public international law, journalism, and the non-governmental sector. Mustafa is the author of several landmark human rights reports into the construction industry, civil and political rights issues, and media freedom, including most recently The Ugly Side of the Beautiful Game – the first independent human rights investigation to uncover labour abuse on Qatar 2022 World Cup construction sites.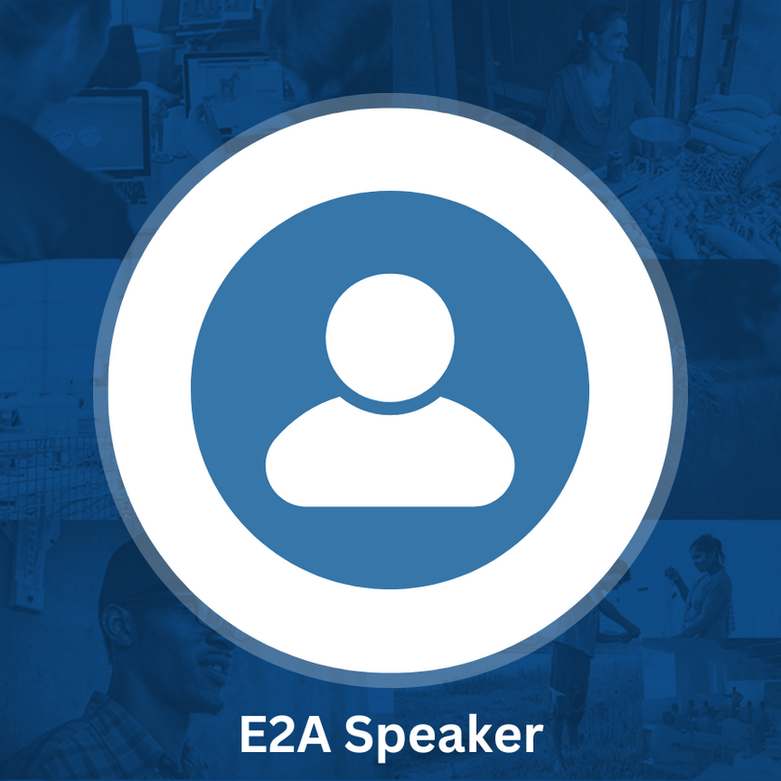 Bhim Shrestha
My Name is Bhim Shrestha. I'm a returnee migrant worker. I worked in Qatar and experienced first-hand the poor working conditions that many Nepali migrant workers face. While in Qatar, I, along with like-minded Nepali migrant workers, formed an informal support group of Nepali Migrant Workers. Later the group transformed formally into Shramik Sanjal, an advocacy group for migrant workers. I lead Shramik Sanjal, by putting migrant workers' voices at the center of migration and development and advocating for dignity and fairness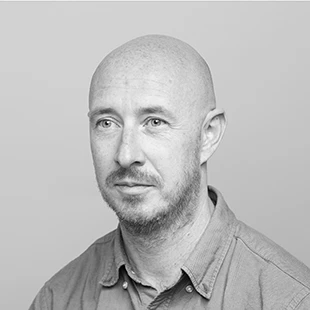 Nick McGeehan
Nicholas is a founding director of FairSquare Research and Projects. He is an investigator and leading advocate on migrant workers' rights. Nick was a senior researcher at Human Rights Watch for five years, where he conducted research and advocacy on a wide range of rights issues, including work on abuses in agricultural supply chains and heat-related deaths in the construction sector. He has a PhD in the international law on slavery, forced labour and human trafficking and is the author of several peer-reviewed journal articles and book chapters addressing migrant workers' rights. He has written for publications including The New York Times, The Guardian, and VICE.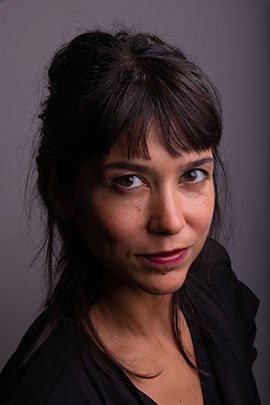 Andrea Florence
Andrea Florence is a human rights lawyer and campaigner dedicated to movement building. As Director of the Sport & Rights Alliance, Andrea is responsible for harnessing, organizing and amplifying collective action of global civil society and trade union organizations working to advance human rights in sport. Previously, Andrea led World Players Association's Census of Athlete Rights Experience (CARE), the first global study to look at elite athletes' experiences as children in sport. Andrea has also spearheaded global human rights actions as Campaigns Coordinator at Amnesty International and supported uncovering child abuse around Mega Sporting Events at Terre des Hommes International Federation.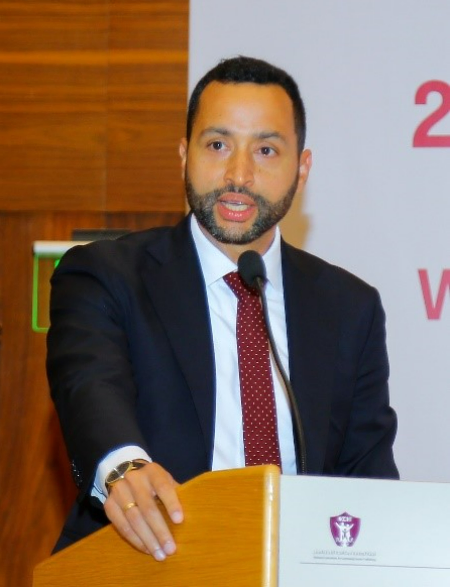 Max Tuñón
Head of the ILO Project Office in Doha since July 2021, Max Tuñón was previously leading the project's components on wage protection, labour inspection and occupational safety and health. From 2016 to 2018, he was the ILO's Labour Migration Specialist for South Asia, based in New Delhi. From 2009 to 2016, he was based in Bangkok, managing the ILO TRIANGLE project on strengthening recruitment and labour protection policies and practices in Southeast Asia. Max has also worked for four years in China on rural-urban migration and youth employment. He is a national of the UK and Panama.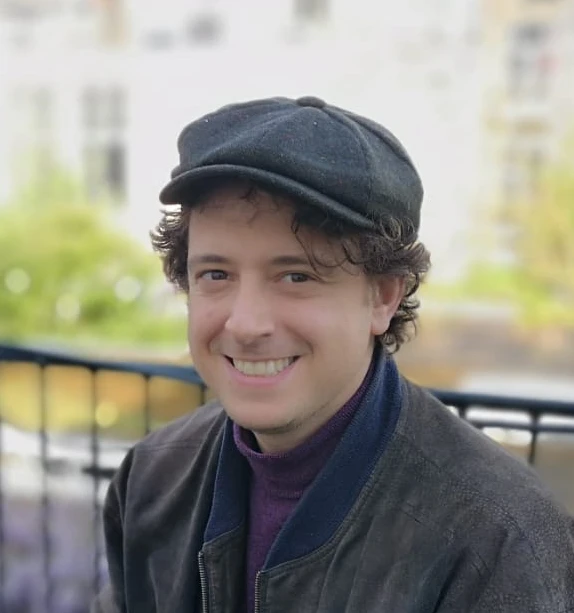 Gavan Blau
Gavan Blau is a research consultant and a member of New Zealand based consultancy, RCG Global. Gavan's research focuses on labour migration, workers rights, counter-trafficking, and civil society development across South-east Asia. With a varied background as a Lawyer, Economist and Human Geographer, Gavan's research is particularly interested in showing how complex regulatory systems work in practice, and the impact these systems have on the people who are governed by them. Gavan has also taught academically at RMIT University in Australia on the topic of qualitative research methods. Gavan has been researching the links between MFI debt in Cambodia, migration, trafficking, and access to labour rights over the past five years. He has presented at conferences on these topics and has a forthcoming paper in Global Social Policy journal.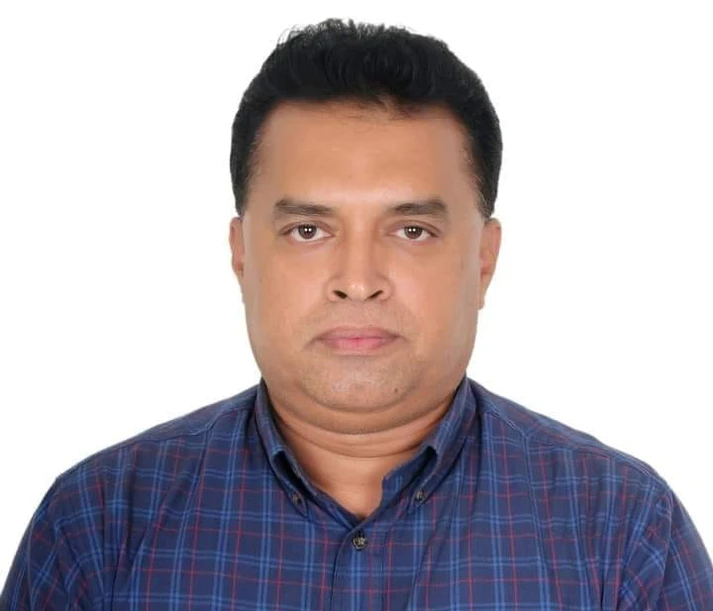 Md. Arifur Rahman
Mohammed Arifur Rahman is the Chief Executive of Young Power in Social Action (YPSA) a registered nonprofit NGO/MFI in Bangladesh. Arif has been engaged with various Local, National & International development initiatives, advocacy and networking on social and financial development issues. Arif Completed his Master of Social Science (MSS) in Political Science from Chittagong University and Master in Governance Studies (MGS) from Department of Political Science ,Dhaka University. He is pursuing PhD on Inclusive finance at Techno India University (TIU). Arif serves as the Chief Editor of "Social Change" (an ISSN registered Development Journal).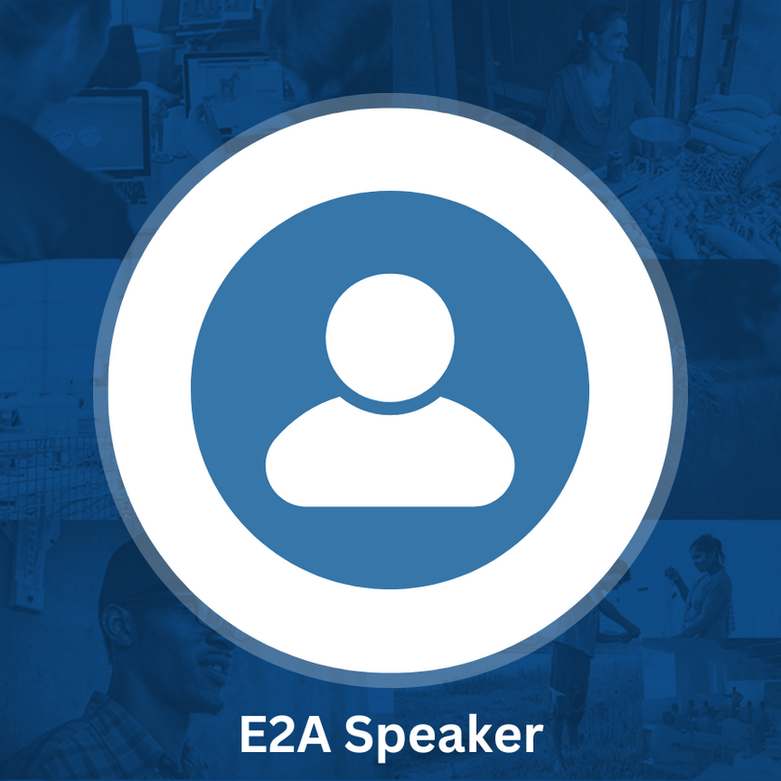 Nathan Green
Nathan Green is an Assistant Professor of Geography at the National University of Singapore. His research advances a critical political ecology of development finance in Southeast Asia. Based on long-term ethnographic research in Cambodia, he has analyzed how a for-profit microfinance industry has contributed to indebtedness, precarity, and agro-ecological change in farming communities. He has also researched the impacts and contentious politics of large-scale water infrastructure in the Lower Mekong Basin. His work has been published in disciplinary and interdisciplinary journals, and has received awards from specialty groups of the American Association of Geographers.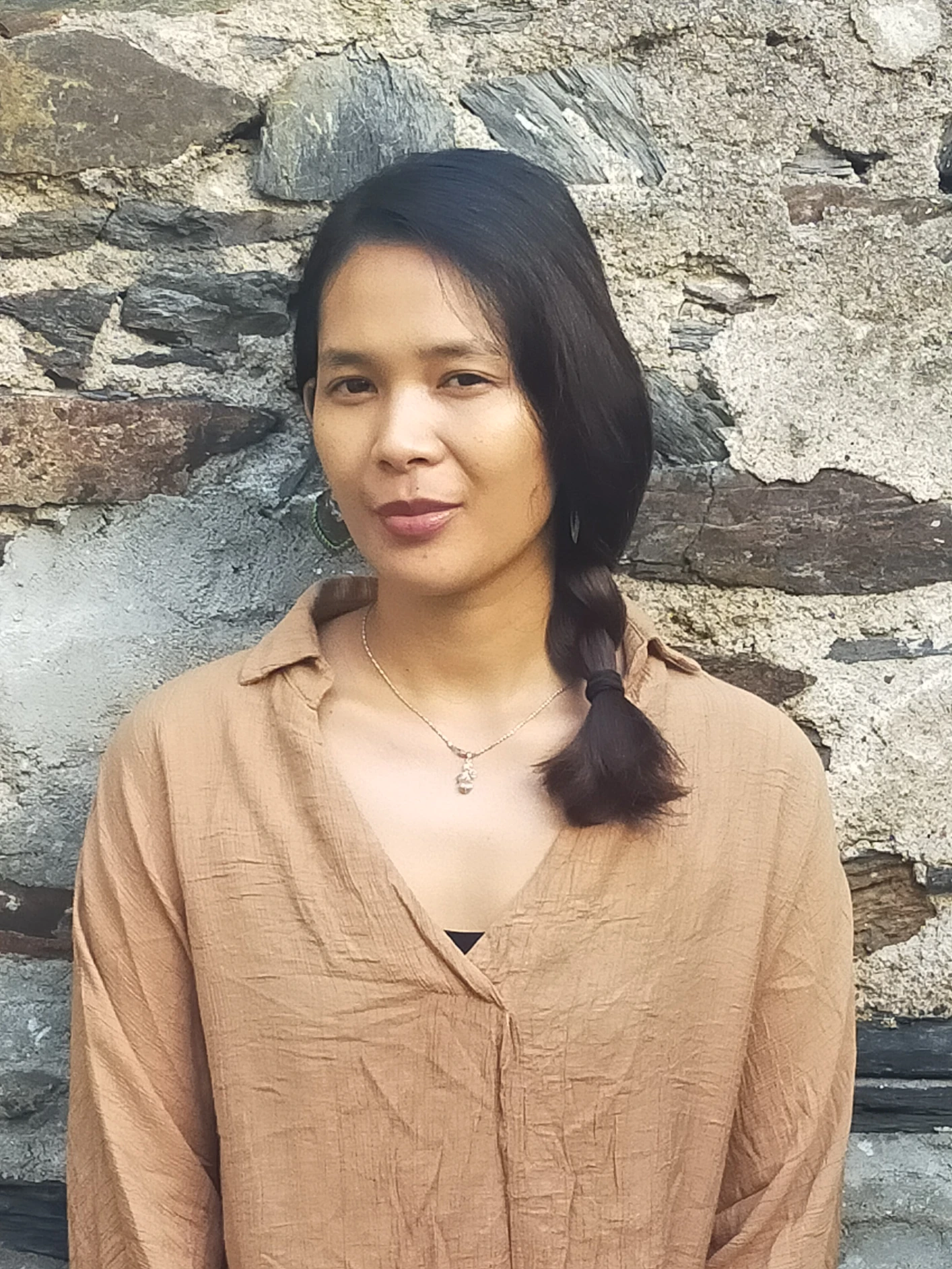 Phasy Res
Phasy Res is a fourth-year PhD candidate holding an Institut de Recherche pour le Développement (IRD) fellowship (ARTS) in anthropology at Université Paris 1 Panthéon-Sorbonne, France. She is also a junior research fellow at the Center for Khmer Studies, Cambodia. Her PhD research looks at the links between microfinance expansion and land security/insecurity. She has conducted research on a wide range of topics, including debt among various indigenous minority groups, policies on credit consumer protection, cross-border labor migration, and agricultural mechanization/intensification. Her work has been published in Espace Politique, Malaria Journal, Development Policy Review, Development and Change.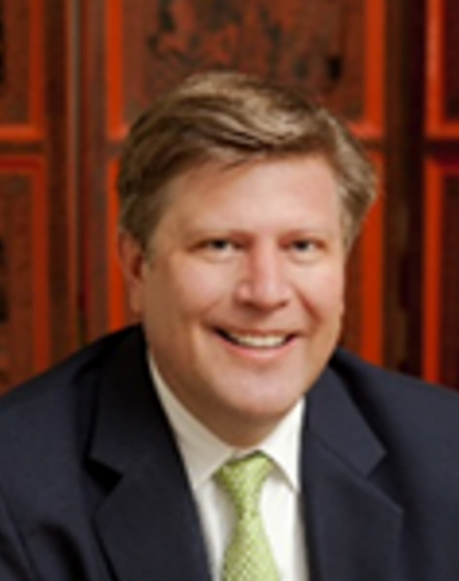 Mark Taylor
Mark Taylor has over 30 years' experience including 27 years in the U.S. Department of State, where he filled regional anti-crime (INL) assignments in New Delhi, India (covering South Asia), where he helped start the first U.S. anti-trafficking in persons (TIP) projects in region; in Lagos and Abuja, Nigeria (West Africa coverage) and in Rangoon, Burma. For 10 years, he led the Reporting and Political Affairs Section of the State Department's J/TIP, coordinating the production of 10 annual Trafficking in Persons Reports and managing diplomatic engagement efforts. Upon leaving the US government, he moved to Thailand to become the Team Leader of the $50 million Australian government-funded AAPTIP (Australia-Asia Program to Combat Trafficking in Persons) covering ASEAN. More recently, he served as the Senior Technical Advisor to the Global Fund to End Modern Slavery, assisting this new fund in designing and managing strategies and projects in the Philippines, Vietnam, Bangladesh and India.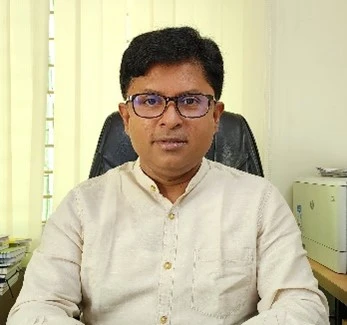 Shakirul Islam
Shakirul is a migrant activist and a researcher. He has conducted researches on migration, human trafficking and migrants' rights issues aimed to bringing migrants' perspectives and undertaking evidence-based advocacy. He is the founding chair of OKUP, a grassroots migrants' CBO in Bangladesh. Shakirul is a Steering Group Member of the Global Network on Climate Migration and Displacement Platform (CMDP), Advisory Group member, Global Alliance Against Traffic in Women (GAATW), and the Focal Person of the Taskforce on Migration, Health and HIV Taskforce of CARAM Asia, a regional network of organizations working on Health and Mobility.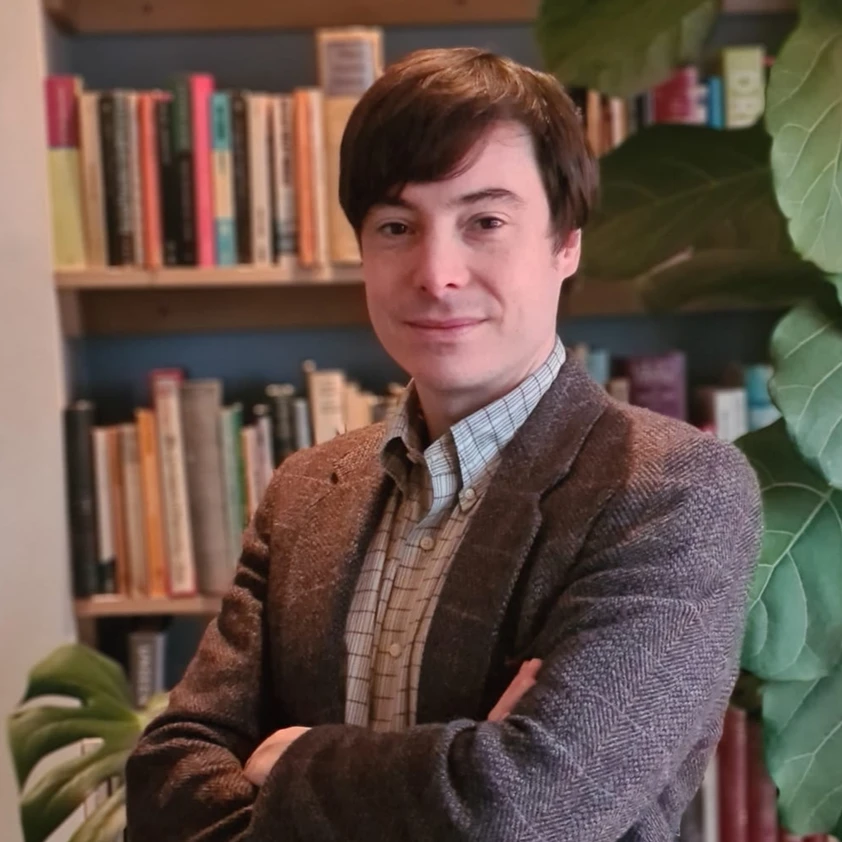 Laurie Parsons
Laurie Parsons is Lecturer in Human Geography at Royal Holloway, University of London and Principal Investigator of the projects The Disaster Trade: The Hidden Footprint of UK Imports and Investment Overseas and Hot Trends: How the Global Garment Industry Shapes Climate Vulnerability in Cambodia. In these and other projects, he explores the experience of climate change in the global economy, exposing the hidden environmental impacts of global production and unequal landscape of exposure to climate change impacts. He was previously Co-Investigator of the project Blood Bricks: Untold Stories of Modern Slavery and Climate Change from Cambodia, which examined brick kiln work in Cambodia through the lens of the contested politics of climate change on socio-economic inequalities, patterns of work and mobilities. In 2020, Blood Bricks was awarded the Times Higher Education Prize for Research Project of the Year. His books include Going Nowhere Fast: Inequality in the Age of Translocality (2020) and Climate Change in the Global Workplace (2021).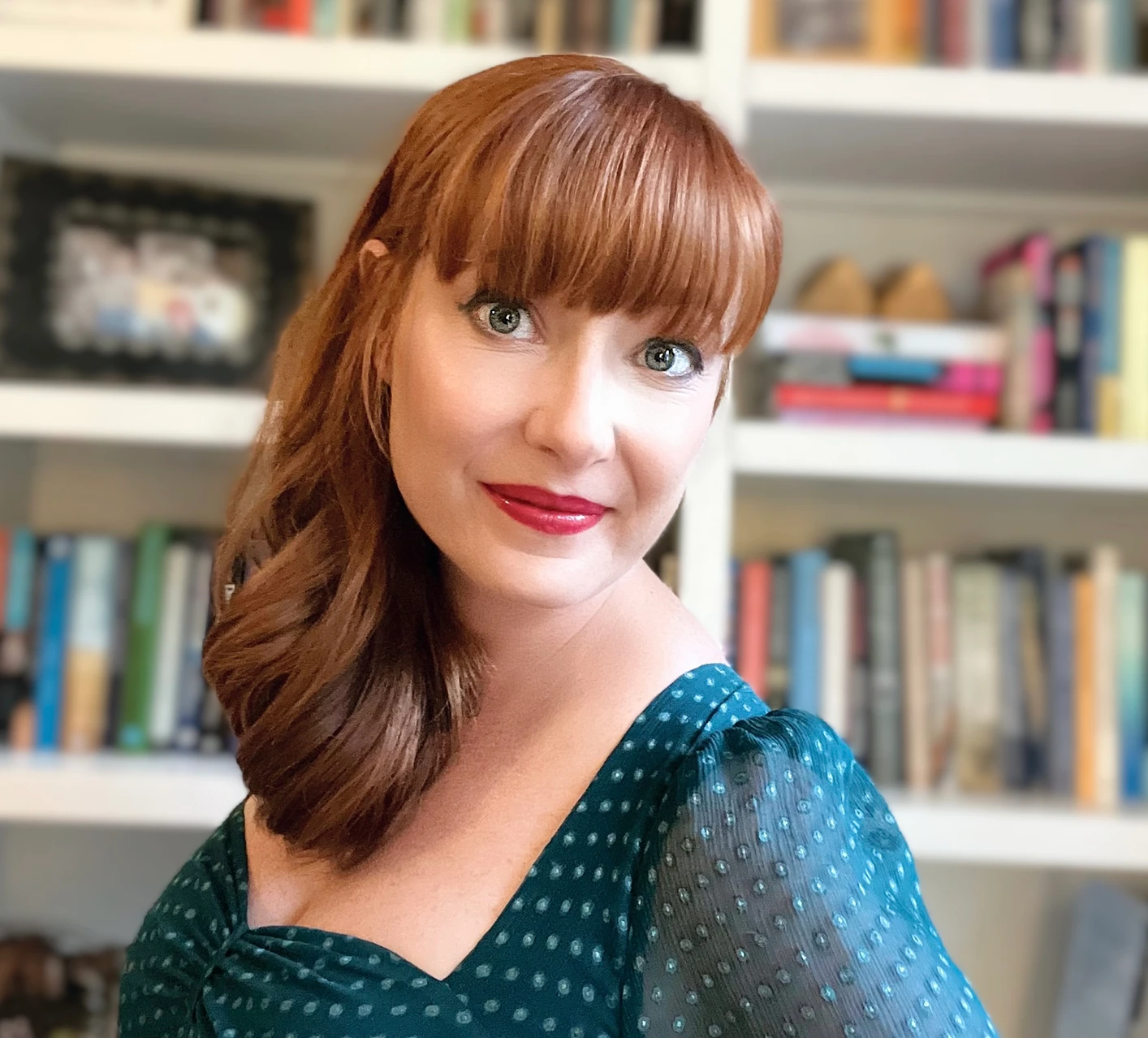 Jess Sparks
Dr. Jess Sparks is a Research Assistant Professor in the Division of Agriculture, Food, and Environment at the Friedman School of Nutrition Science and Policy at Tufts University. Jess's research focuses on using qualitative and quantitative social science methods to conceptualize and quantify the effects of climate and environmental change on working conditions in food systems, ranging from decent work to forced labor, human trafficking, and modern slavery. Most of her research has focused on marine capture fisheries and seafood supply chains, but she has also conducted research on the social dimensions of sustainability in agricultural, forestry, brick, and critical mineral supply chains, with the centering of workers' voices a unifying approach in her work. She is also engaged in a smaller body of work on climate change, natural hazards, and risks of modern slavery, human trafficking, and forced marriage.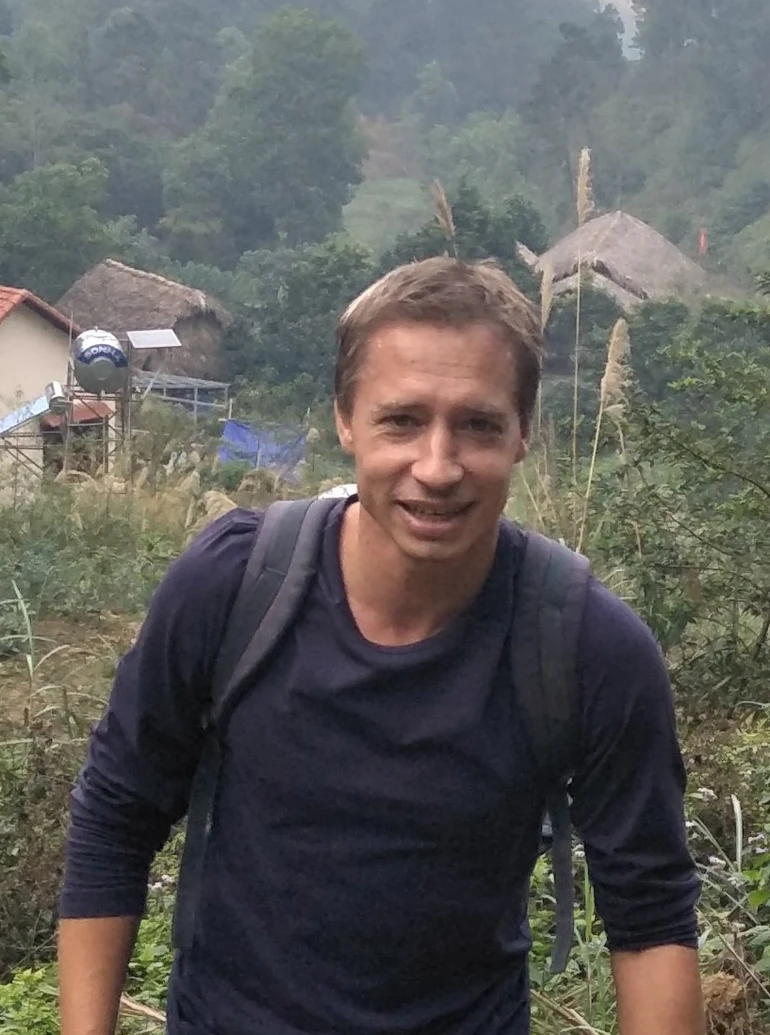 Nick Beresnev
Nick Beresnev is a Melbourne-based economist with 16 years of development consulting experience in the Asia-Pacific. He specialises in project- and industry-level economic analysis, project design and management, and policy development. Nick's sectoral expertise covers climate change, agriculture, forestry, disaster risk reduction and energy, and his clients have included the World Bank, Asian Development Bank and the United Nations Food and Agriculture Organisation. He has a master's degree in environmental science and policy from Monash University and bachelor's degrees in economics and political science from Central European University.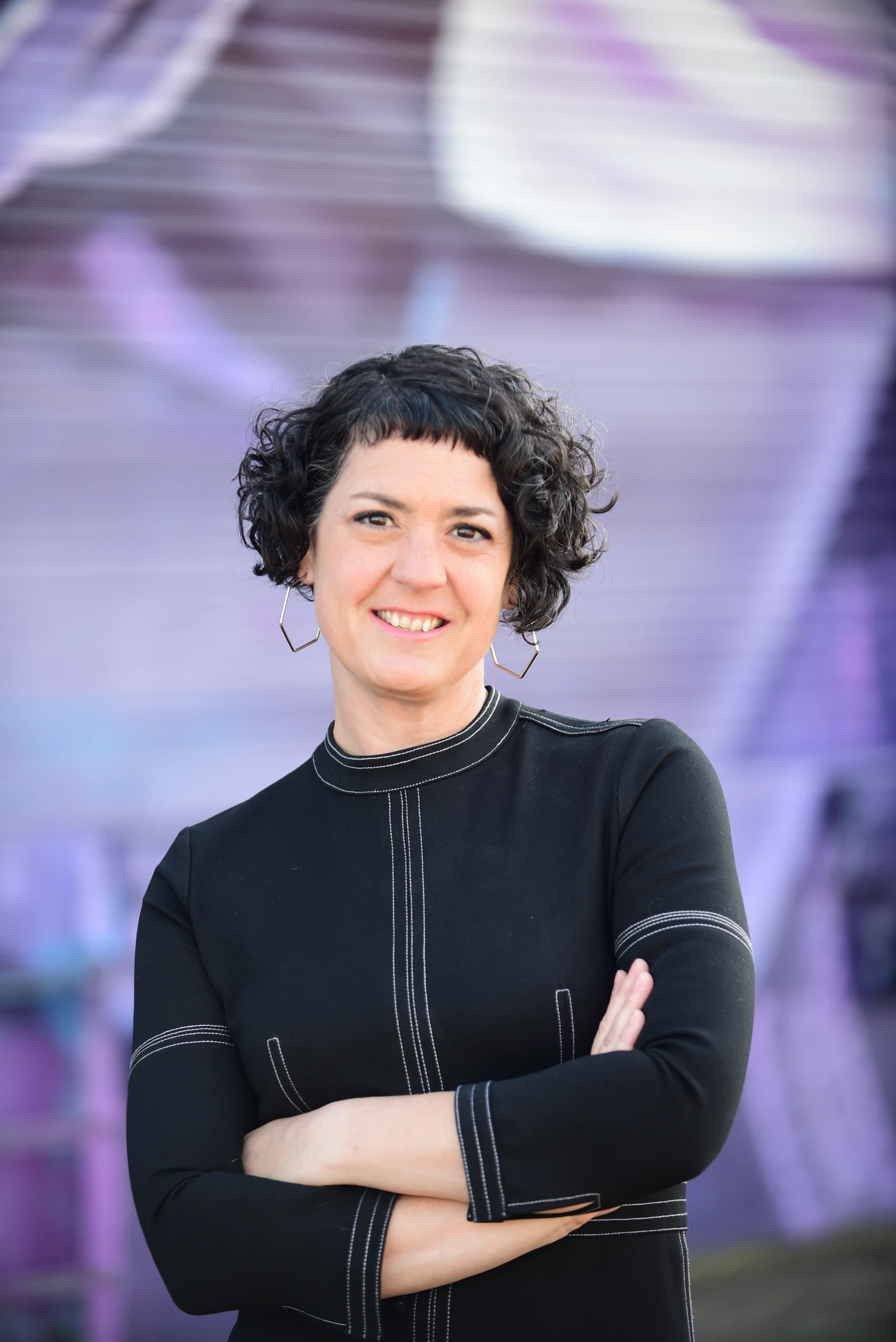 Laura Murphy
Laura T. Murphy is Professor of Human Rights and Contemporary Slavery at the Helena Kennedy Centre at Sheffield Hallam University. She is author of numerous books and academic articles on the subject of forced labor and human trafficking globally. Her current work focuses on forced labor in the Uyghur Region of China, including in the solar, apparel, and building materials industries. She has consulted for the World Health Organization, the U.S. Department of Health and Human Services, the U.S. Office of Victims of Crime, and the National Human Trafficking Training and Technical Assistance Center.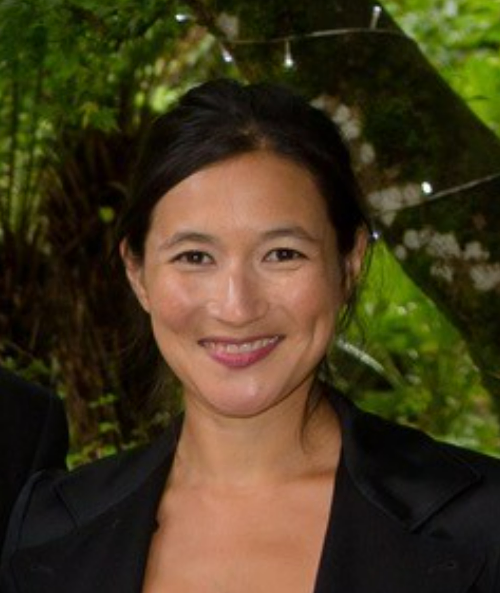 Marika McAdam
Dr Marika McAdam is an independent law and policy advisor. She has served as an advisor to ASEAN-Australia Counter Trafficking, the Regional Support Office to the Bali Process, and United Nations offices on drugs and crime, migration and human rights, among other organisations. In her counter-human trafficking and migrant smuggling work, she has authored several technical publications, trained law enforcers, prosecutors and judges; advised senators and parliamentarians, and carried out legislative assessments and qualitative analysis across more than 40 countries on the challenges of implementing international law in practice.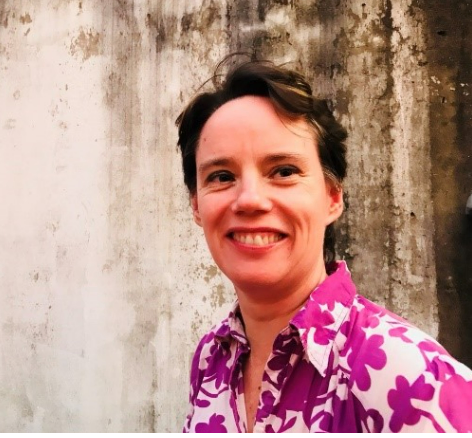 Caitlin Wyndham
Caitlin is an experienced leader committed to addressing social exclusion, inequality and human rights violations. Her expertise with non-profit organizations encompasses research, grants management, donor relationships, monitoring, evaluation and research, organisational development and program design. Caitlin has been involved with Blue Dragon Children's Foundation since 2003, and is focused on strategy, evidence-based programming, evaluation and research and stakeholder liaison as a senior staff member. Caitlin holds a PhD in Public Policy, a Masters in International and Community Development and a Masters in Sociology.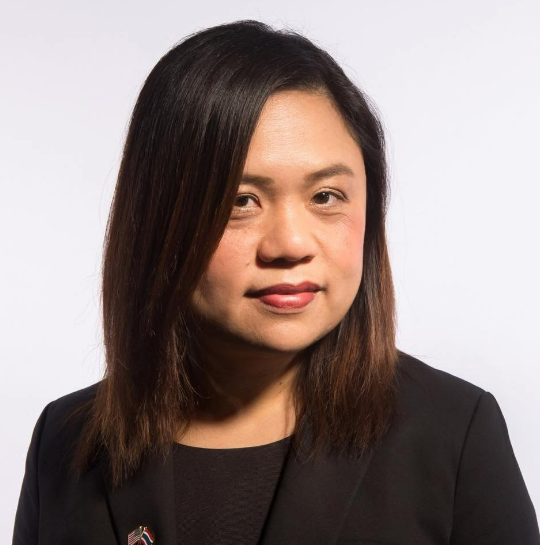 Wirawan (Boom) Mosby
Founder and Director of the HUG Project Thailand, Wirawan (Boom) Mosby is dedicated to preventing, protecting, and restoring child victims of sexual abuse and human-trafficking. In June 2017, she was honored by the U.S. State Department as a TIP Report Hero as part of their 2017 Trafficking in Persons Report. Ms. Mosby is the first Thai woman to receive this distinction.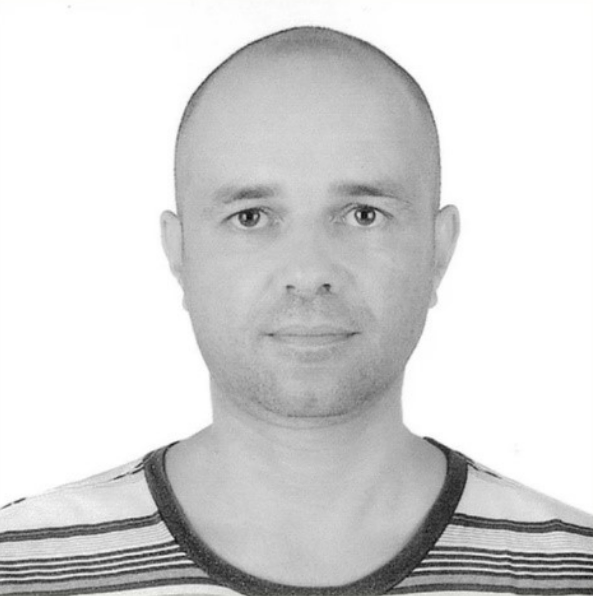 Borislav Gerasimov
Borislav Gerasimov is the Communications and Advocacy Coordinator at the Global Alliance Against Traffic in Women and the Editor of the Anti-Trafficking Review. He holds a degree in English Philology from Sofia University St Kliment Ohridski, Bulgaria, and has previously worked at women's rights and anti-trafficking organisations in Bulgaria and the Netherlands. He has also been involved in various capacities in the work of organisations supporting Roma youth, LGBTI people, people living with HIV/AIDS, and sex workers.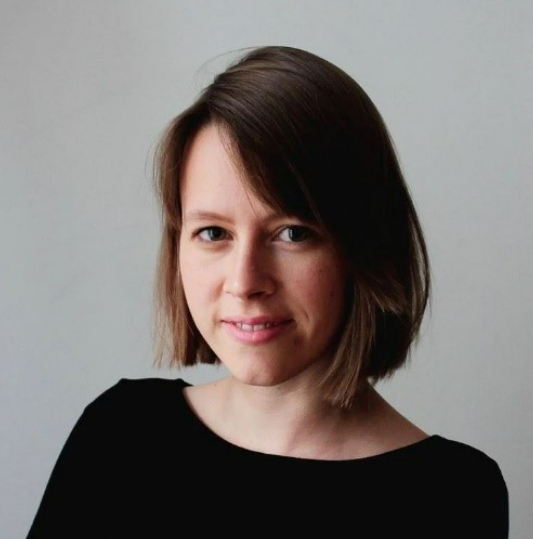 Julia Macher
Julia is the CEO of Freedom Collaborative Inc and has committed the past six years to building the program into a community of almost 5,000 members across 115 countries, and the largest platform for professionals and activists working to end human trafficking, forced labour and exploitation globally. While it was a Liberty Shared project, she rose from platform product manager to director of the program. 
Michaelle Tauson
Michaelle Tauson has been working as a practitioner and researcher in the fields of international development and humanitarian assistance for 16 years, in the areas of human trafficking, refugee studies/forced migration, poverty reduction, international education/education in emergencies. Michaelle has worked for international organizations and donors such as UNICEF, UNESCO, World Food Programme, USAID, and Save the Children in countries in North America, Southeast Asia, South Asia, Sub-Saharan Africa, and Latin America. She holds a PhD in human wellbeing from the Institute of Development Studies, at the University of Sussex and a master's in economics from the Korbel School of International Studies, at the University of Denver.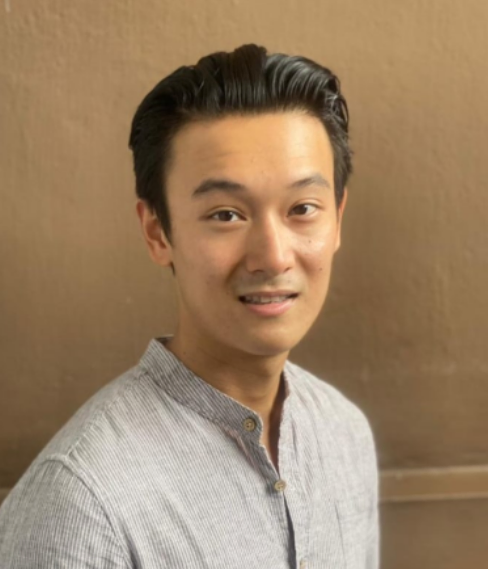 John Luke Chua
John Luke Chua is the MEL Specialist on the USAID Asia CTIP regional program and has spent the last four years working in the counter-trafficking field. He was previously the regional program's MEL Officer. Prior to that, he spent three years working with Mission 89, a Geneva-based trafficking in sports research and advocacy non-profit.  Born and bred in Malaysian Borneo, he holds a BSc in Sport and Exercise Science from Loughborough University and completed his M.A in International Sport Development and Politics at the Deutsche Sporthochschule in Cologne.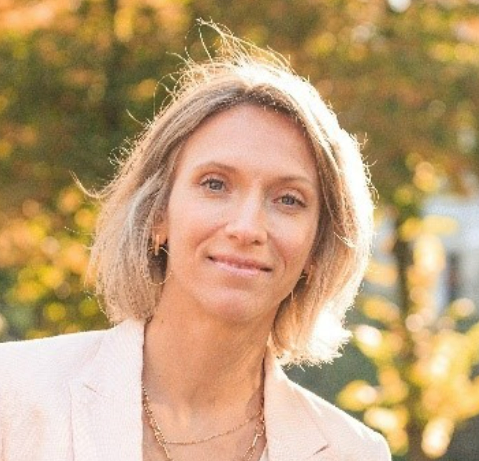 Olga DiPretoro
Olga DiPretoro holds the position of Technical Advisor with Winrock's Human Rights, Education and Empowerment (HREE) group. She started her career with International Organization for Migration in Ukraine and worked in a microfinance institution ACCION in San Diego, California. Over her 13-year tenure with Winrock, she oversaw over a dozen of comprehensive projects in Europe and Asia that combat human trafficking and forced labor, and reduce migrants' vulnerability through access to protective services. She has also been leading program design and proposal development, built strategic partnerships, and represented Winrock at global forums. Ms. DiPretoro holds a master's degree in International Policy with Specialization in Nonprofit Management from Middlebury Institute of International Studies at Monterey.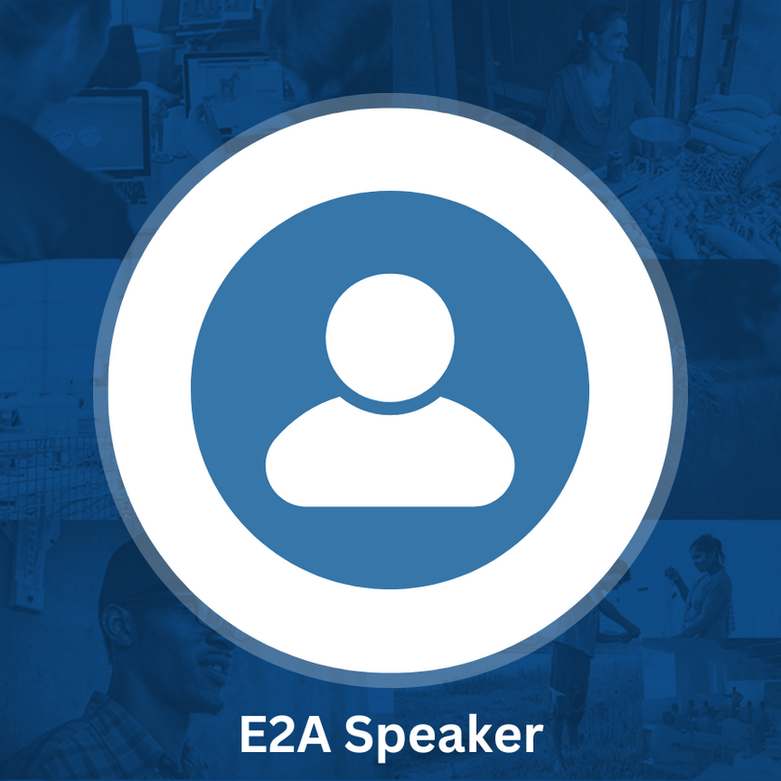 Suzanne Hoff
Since 2004, Suzanne Hoff is International Coordinator of La Strada International, the European NGO Platform against trafficking in human beings. As International Coordinator, Suzanne Hoff manages a broad range of tasks including strategy planning, lobby & advocacy and representation of the Platform in different international fora, next to coordination of European projects and research on the issue of human trafficking. She has been coordinating many international projects, campaigns and research. Before La Strada International, she worked for different NGOs, like Caritas Netherlands, the Dutch Centre for International Cooperation and the Dutch Refugee Council as well as for the Amsterdam Mayor's office and the International department of the Amsterdam Municipality. Most of her work focused on human rights and the situation in Central and Eastern Europe. Suzanne has an academic background; a master in Eastern European Studies and in (television) journalism.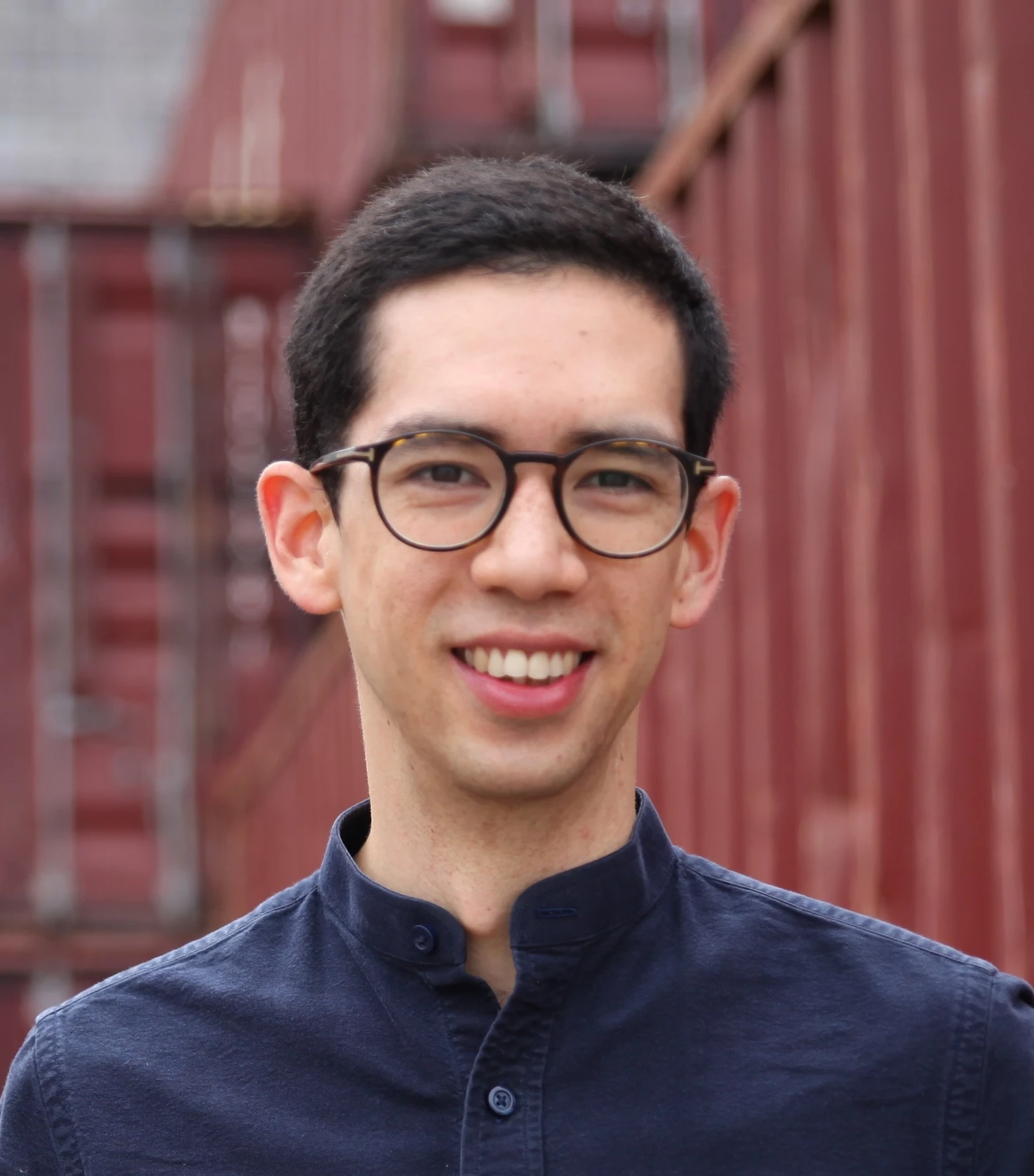 Nawin Santikarn
Nawin is a lawyer qualified in England & Wales and Hong Kong. He is a Senior Associate at The Remedy Project, a social enterprise focused on supporting access to remedy for workers in South East Asia. Nawin's work focuses on anti-trafficking and forced labour policy development and research, capacity building, and advisory work for Governments, civil society, and the private sector. Nawin is a graduate of the University of Edinburgh. Before joining The Remedy Project, Nawin has interned at the Extraordinary Chambers in the Courts of Cambodia (ECCC), and has worked at Freshfields Bruckhaus Deringer and Justice Centre Hong Kong.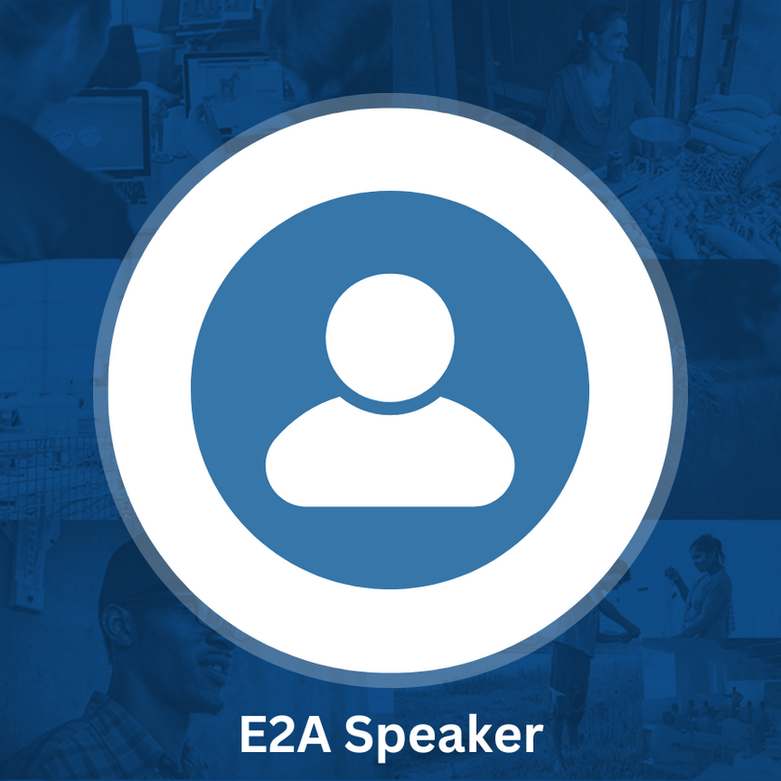 Erwin R. Puhawan
Kanlungan Center Foundation, Inc. (KCFI) is a non-profit, non-governmental organisation that allies with international migrant workers in campaigns and advocating policies for a rights-based approach to labour migration. We are committed to justice for migrants thus legally defend the rights and liberties of Filipino migrants who experience illegal recruitment and/or human trafficking. All support and assistance provided to migrant workers and their families is grounded in strengthening their power, voice and action on their issues.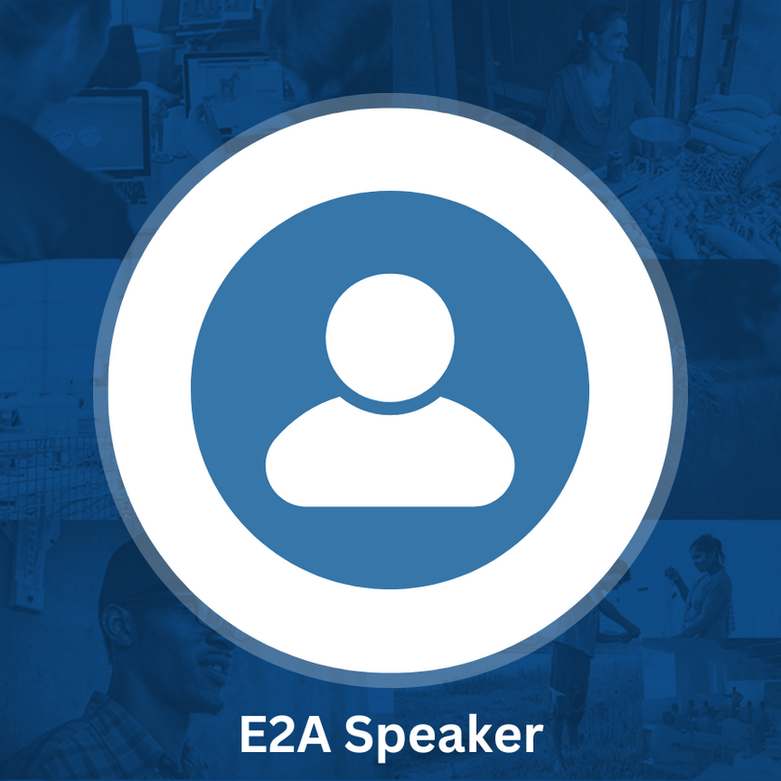 Deshi Gill
Professional Certified Accountant who started her career in the profit sector. Having worked in Public practice and commercial sector, she felt she wanted to work for an organisation which creates meaningful change. Having Joined HOME in 2017 she found new passion in the work she does. Home is supported by a small team, all of whom wear different Hats. She was the finance manage by title but was helping out with Volunteers and Shelter as well as other aspects of the Organization. Now she is the Executive Director of HOME.
Bijaya Rai Shrestha
Bijaya Rai Shrestha is a returnee woman migrant worker and the Founding Chairperson of AMKAS Nepal an organization of for and by returnee women migrant workers in Nepal and currently working as the Executive Director. She has played crucial role in uniting the returnee women migrant domestic workers, building their capacity, raising awareness through right to information, strengthening the network making the concerns of Nepali WMWs visible in various national and international forums such as the GFMD, GCM, UNHLD, WSF, CP, CSW, ADD etc. Currently she is strongly advocating for the ratification of the ILO Convention 189 and the effective implementation of the GCM at national level.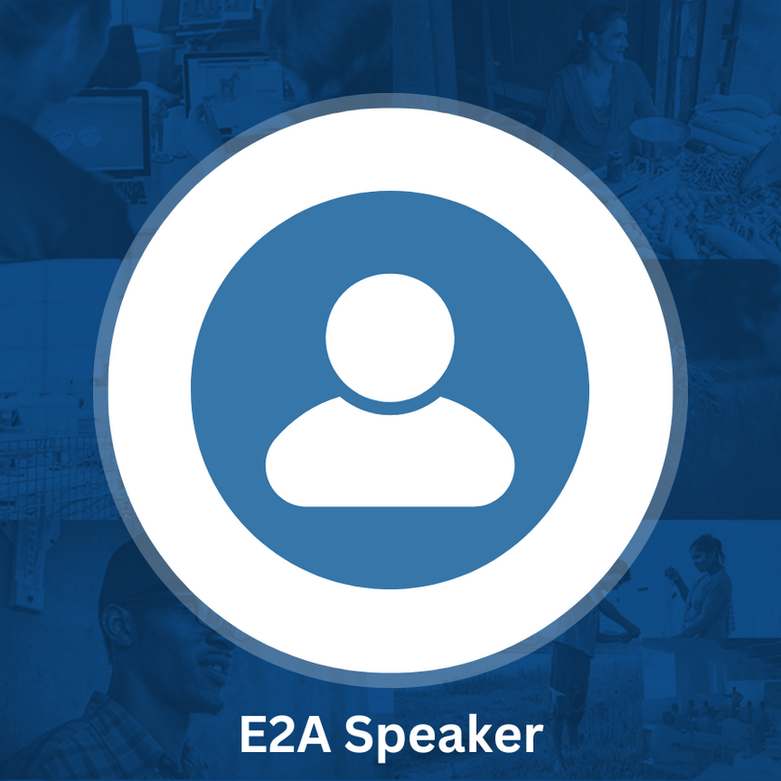 Nasrikah
Nasrikah is an Indonesian migrant worker in Malaysia. She is an advisor for PERTIMIG (Indonesian Migrant Domestic Workers Association) based in Malaysia. Her advocacy focused on campaigning for migrant domestic workers to be treated with the same respect, status and access to justice as workers.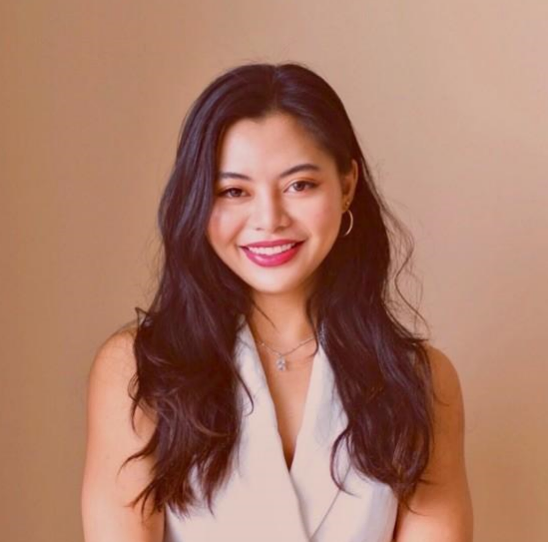 Zenna Law
Zenna Law is the co-founder and CEO of Pinkcollar Employment Agency, Malaysia's first ethical recruitment agency to hire migrant domestic workers. As a strong believer in the power of youth-led movements to innovate dated systems of work, she returned home in 2017 after graduating with a BA in Politics from UCL with a mission to address longstanding modern slavery practices in Malaysia's migrant recruitment sector. Between 2015-2017, she gained experiences in the fields of diplomacy, nonprofit advocacy, social innovation, social services and state research across Moscow, Geneva and London, which all culminated into a strong conviction to start Pinkcollar. Since launching in 2019, Pinkcollar's migrant hiring solution ensures zero-placement-fee and zero-salary-deduction policies for workers and ethical worker sourcing and hiring practices. To date, they've achieved over RM300,000 in worker recruitment debt savings for more than 250 migrant workers. In 2022, Zenna was listed in Forbes' 30 under 30 Asia list in recognition of Pinkcollar's social impact.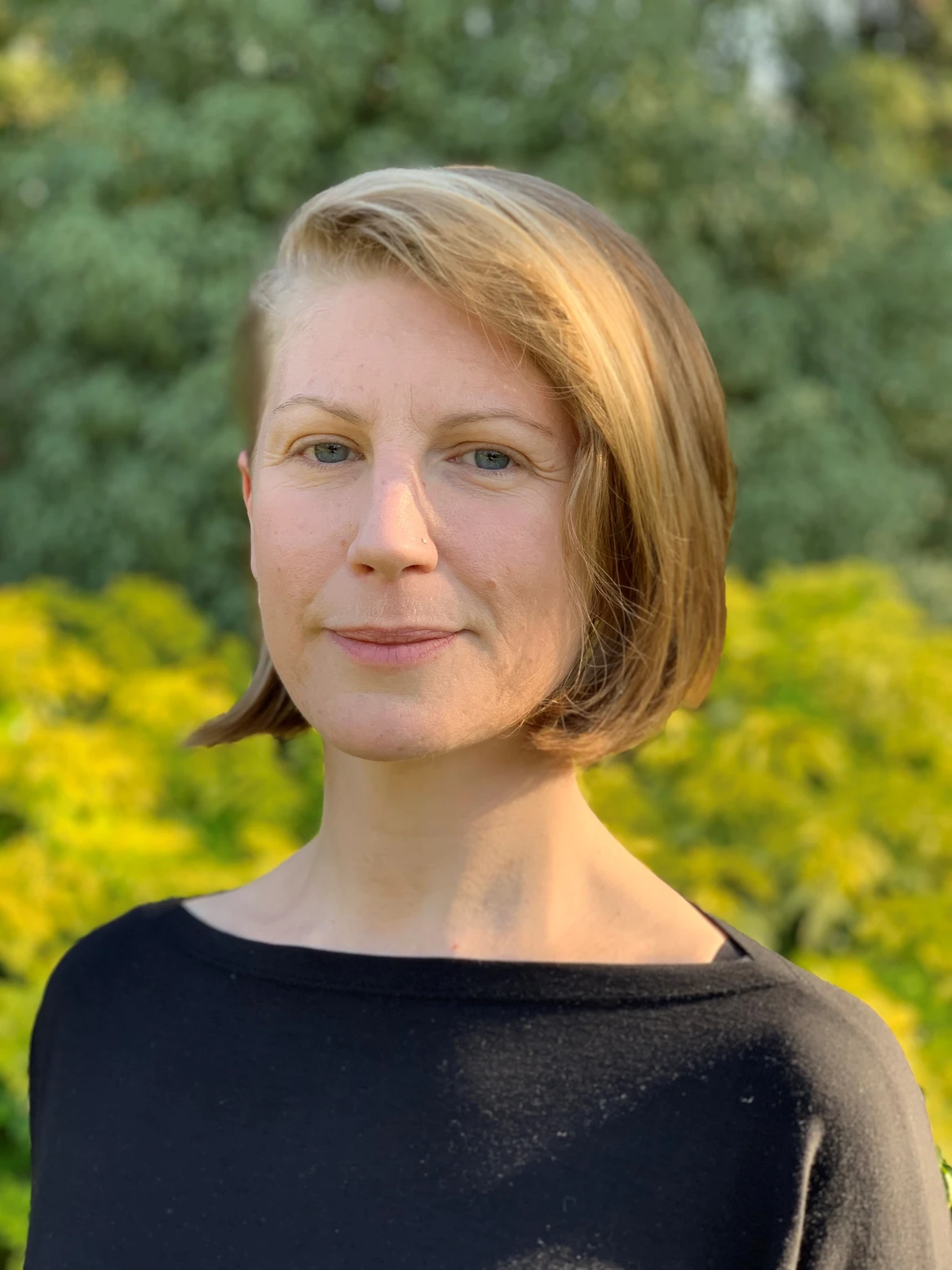 Emily Wyman
Dr Emily Wyman is Head of Data Impact and Methods Development at the University of Nottingham Rights Lab. She works across research programmes, with a particular focus in the Data and Measurement and the Law and Policy programmes on the design and delivery of projects with strong research impact. She collaborates with antislavery stakeholders in policy and civil society to develop innovative research and evaluation methods. Her strategic partnership management focuses on exploring the data and methods needs of the antislavery sector to inform research priorities, and on enhancing multi-sector cooperation to enhance the impact of the global antislavery movement.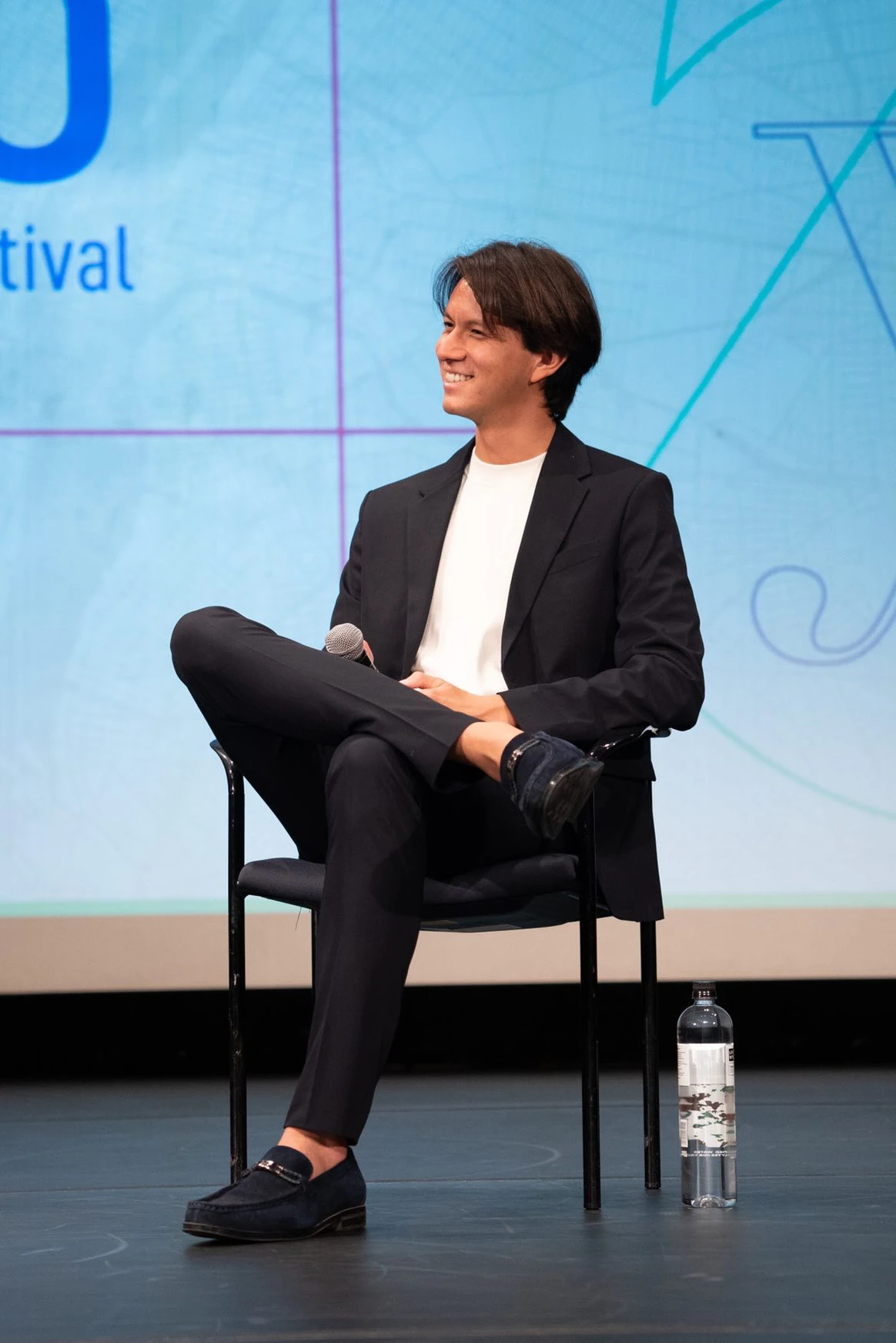 Stefanos Tai
Stefanos Tai is a Greek-Chinese director from New York. His intensely anthropological work has been played at Tribeca, BAM, Cinequest, DOXA, and Harvard; and he's directed within the Google Creative Lab and TBWA, for clients including Breguet, Hennessy, Kipling, and the Hong Kong Stock Exchange. His debut feature, We Don't Dance for Nothing (2022), aims to portray the Domestic Workers of Hong Kong beyond their job descriptions, and showcase the 2019 Protest from their unseen perspective.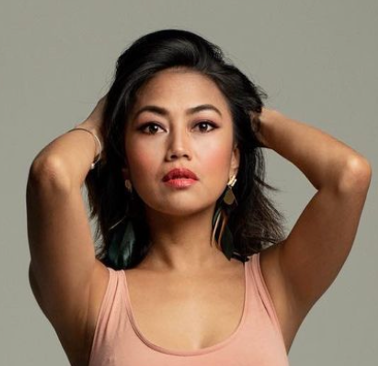 Xyza Cada
Xyza Cada is a performer best known for her supporting role in 2019's Still Human, which picked up several accolades at the Hong Kong Film Awards. In the years following, she has been cast in several HK-based and international productions, most recently Lulu Wang's upcoming Amazon series. Off screen, Xyza has been a champion for the Filipino community in Hong Kong and globally, through her work with causes including EmPowerU, Christian Action, Rise and Raise the Roof: Juan for the Visayas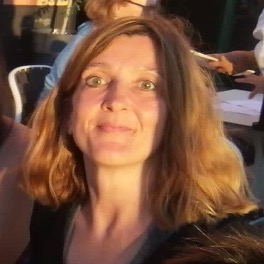 Sara Piazzano
Sara Piazzano is a development executive with almost 20 years of experience implementing anti-human trafficking and gender‐related projects in SA and SEA. During 2010‐2012, she served as Chief of Party for USAID Actions for Combating Trafficking‐in‐Persons' initiative in Bangladesh. During 2012-2018 she led the implementation of the USAID anti‐trafficking program in Cambodia and since 2018 she has been leading the leader award of the USAID Asia CTIP Program.
She holds a master's degree in development studies and a master's degree in Languages and Culture of the Indian Subcontinent with specialization in religious extremism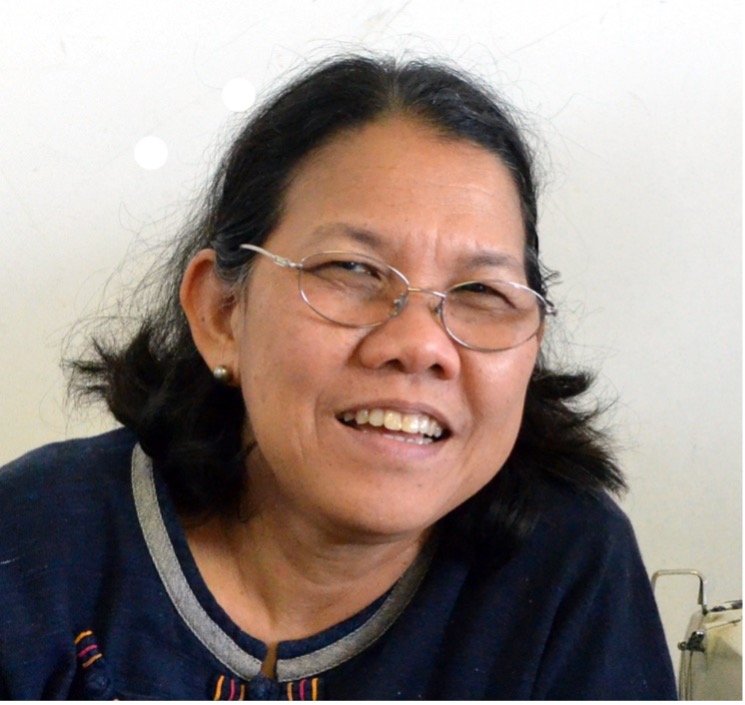 Poonsap S. Tulaphan
Poonsap S. Tulaphan has over four decades of experience working with women and informal economy workers in Thailand. Currently she is dedicated to organising membership-based organisations of informal economy workers, as well as promoting and advocating for social protection policies and legislation. She is currently a Board member of HomeNet Thailand Association (HNTA), a membership-based organisation of around 5,000 home-based workers and the Director of the Foundation for Labour and Employment Promotion (FLEP), an organisation that advocates for the rights and well-being of informal economy workers. She is a member of HomeNet International's Working Committee, representing home-based workers from Southeast Asia. Poonsap's efforts paved the way for FLEP and HNTA to organise the Federation of Informal Workers in Thailand (FIT), an organisation that represents more than 10,000 informal economy workers from HNTA, the Network of Domestic Workers in Thailand (both and migrants), the Confederation of Street Vendors in Bangkok, and the Motorcycle Taxi Drivers Association. Some of the results from her continuous advocacy for legal protection of informal economy workers are the Homeworkers Protection Act, the Ministerial Regulation No.14 – protecting domestic workers rights- and the Social Security Scheme covering informal economy workers under Article 40 of the Social Security Law in Thailand. Poonsap is also sitting as a labour specialist at Homeworkers Protection Committees. Moreover, she is representing home-based workers in the sub-committee to develop better benefits of informal workers insurers and the National Informal Workers Administration Committee.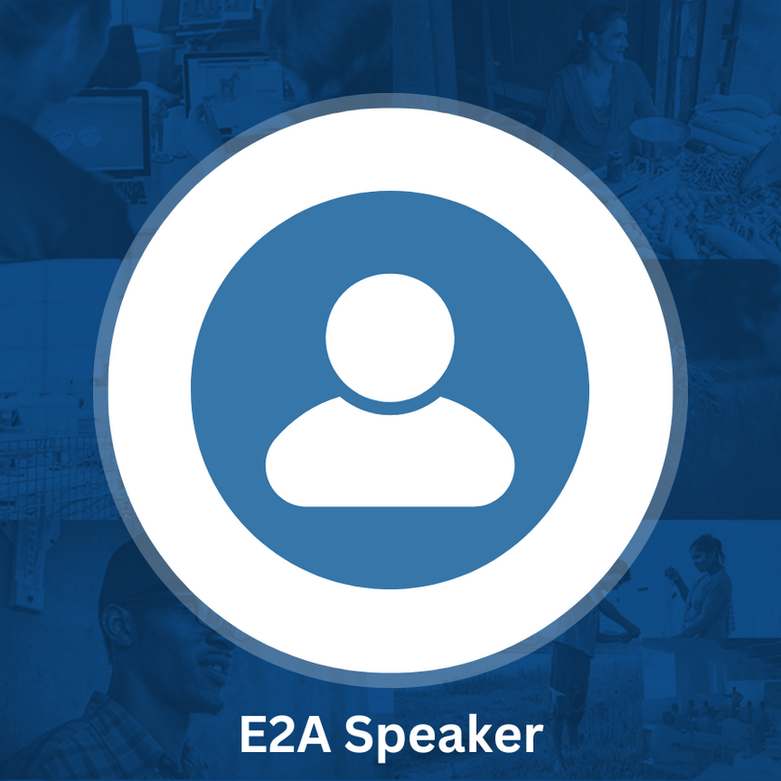 Rae Hu
Rae Hu is a director from China, based in Hong Kong and Shanghai. Her debut film "Gugu", which tells the story of a young girl who starts lying to her parents for the first time. She has created commercial work for Google, Adidas, and Wild Aids etc, and is currently working on several feature length screenplays. She has honed her craft in Asia, Europe, and the US, and speaks four languages fluently.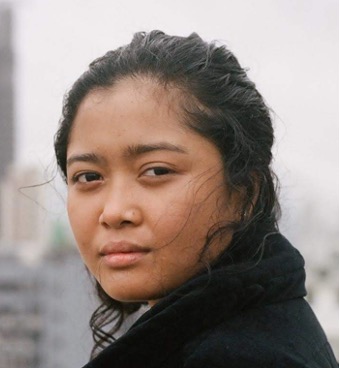 Miles Sible
Miles Sible is a Filipina performer in Hong Kong. She has been acting since the age of seven, and prior to her work in films, she has appeared in several drama television shows, musicals, and online ads, and was featured in the Philippines' ABS-CBN "Star Hunt". Upon moving to Hong Kong, she was immediately welcomed by several Filipino church choir groups in the city, and WDDFN is her effort to represent her community with pride. Through acting, her goal is to inspire and entertain all kinds of audiences, bringing Asian representation to the big screen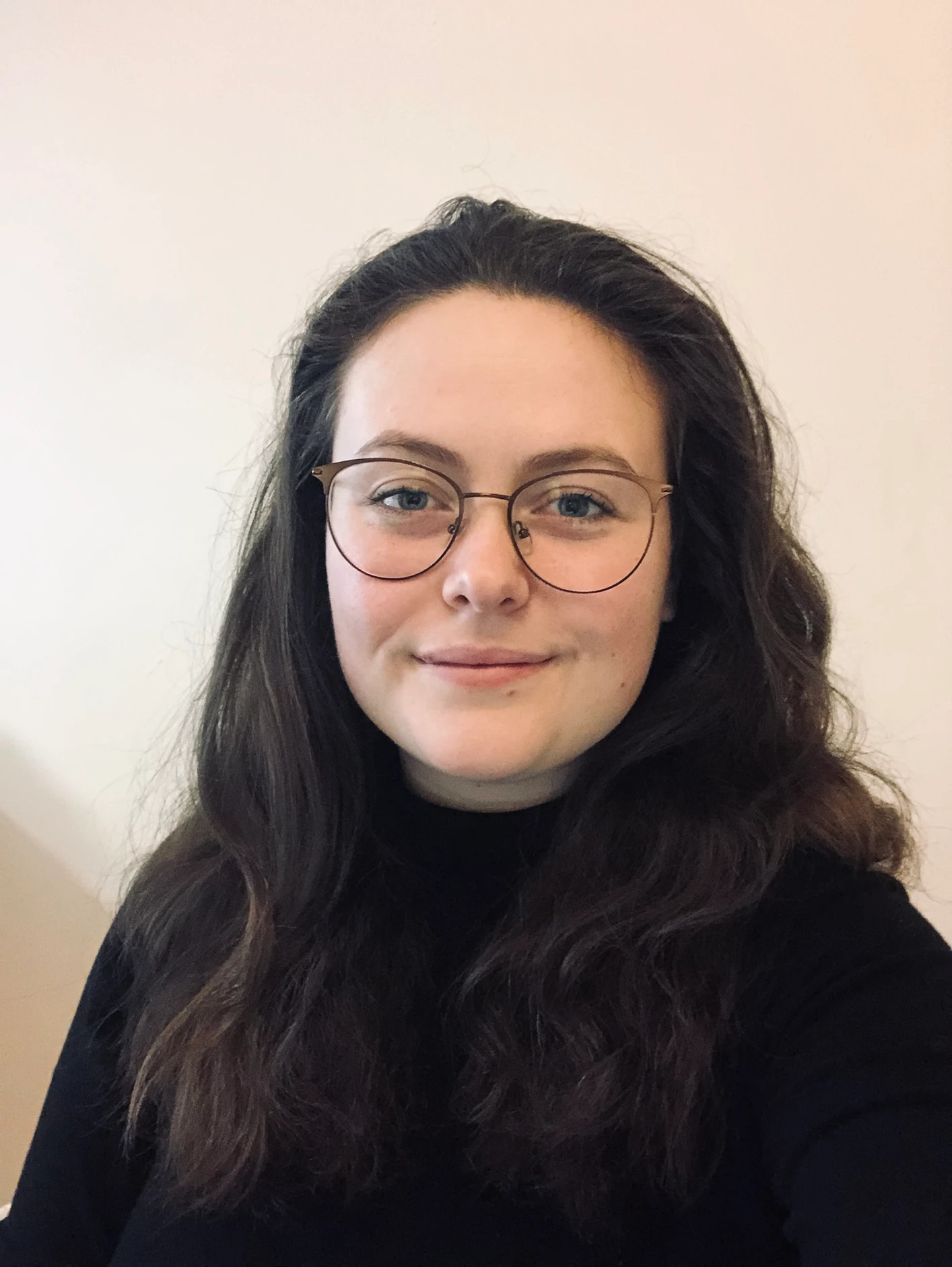 Esther Weir
Esther Weir is a Research Fellow in Antislavery Interventions and Partnerships at the University of Nottingham Rights Lab. She is part of the 'Data and Measurement' and 'Law and Policy' research programmes as her work explores antislavery network strengthening, civil society evaluation methods and survivor support. She has recently started a PhD exploring antislavery governance."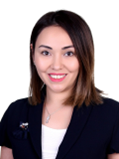 Nodira Saidkarimova
Ms. Saidkarimova has over 15 years of experience in design and implementation of international development projects and 7 years of practical experience in the area of countering trafficking in persons (CTIP/TIP) and promoting safe migration. Nodira joined Winrock in December 2019, as a Country Coordinator of USAID 'Safe Migration in Central Asia' Project, which is aimed at promoting regional cooperation in CTIP, reducing vulnerabilities of population to TIP and enhancement of support for TIP survivors.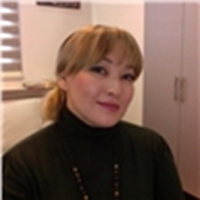 Shemshat Muhammetkulieva
Shemshat Muhammetkulieva is the Country Coordinator of the Safe Migration in Central Asia project in Turkmenistan. She has over 22 years of experience in the field of project management and sustainable development for the agencies like the British Embassy in Turkmenistan, the German Government, European Union, private companies, and administered about 300 projects and programs. Her expertise and skills contributed to the establishing partnership with the Turkmen government to assist in upgrading human rights standards on a legislative level, Media legislation; contributed to the publication of legal textbooks: commentaries to Constitution, guidance for lawyers, teachers and students of law.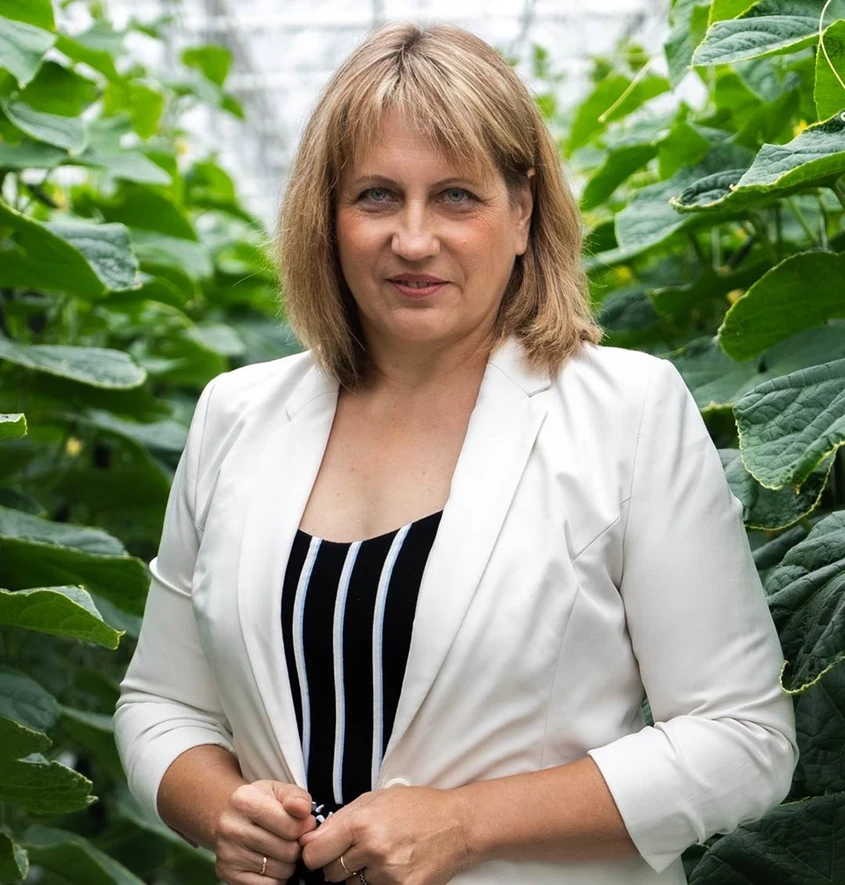 Edite Strazdina
Edite Strazdina is the Technical Key Account Manager Central Asia and Latvia for GLOBALG.A.P., a brand of smart farm assurance solutions developed by FoodPLUS GmbH in Cologne, Germany, with cooperation from producers, retailers, and other stakeholders from across the food industry. These solutions include a range of standards for safe, socially and environmentally responsible farming practices. The most widely used GLOBALG.A.P. standard is Integrated Farm Assurance (IFA), applicable for fruit and vegetables, aquaculture, floriculture, livestock, and more. This standard also forms the basis for the GGN label: The consumer label for certified, responsible farming and transparency.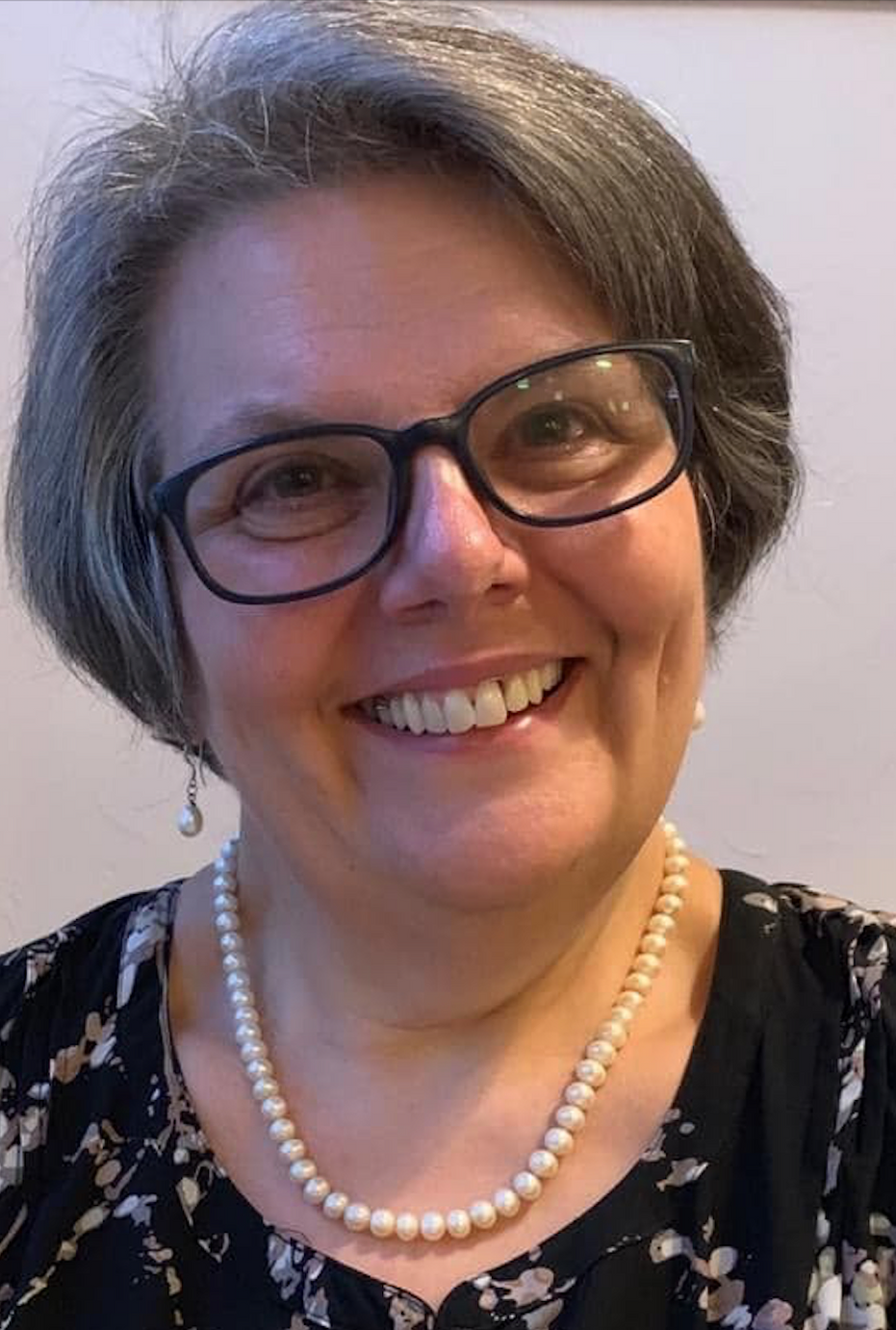 Ellie Valentine
Ellie Valentine is Winrock's Chief of Party for the USAID Regional Safe Migration in Central Asia (SMICA) activity implemented in Kazakhstan, Kyrgyzstan, Turkmenistan, and Uzbekistan since 2019. She was Project Director of WI's first Trafficking in Persons projects 22 years ago in Ukraine, Moldova, Armenia, and Uzbekistan. SMICA works with governments, civil society and the private sector on preventing of human trafficking, assisting those seeking migration to do so safely, and strengthening systems and mechanisms for fair labor. Through partners SMICA provides direct assistance to victims of trafficking, promoting a victim centered approach in service provision and criminal justice proceedings.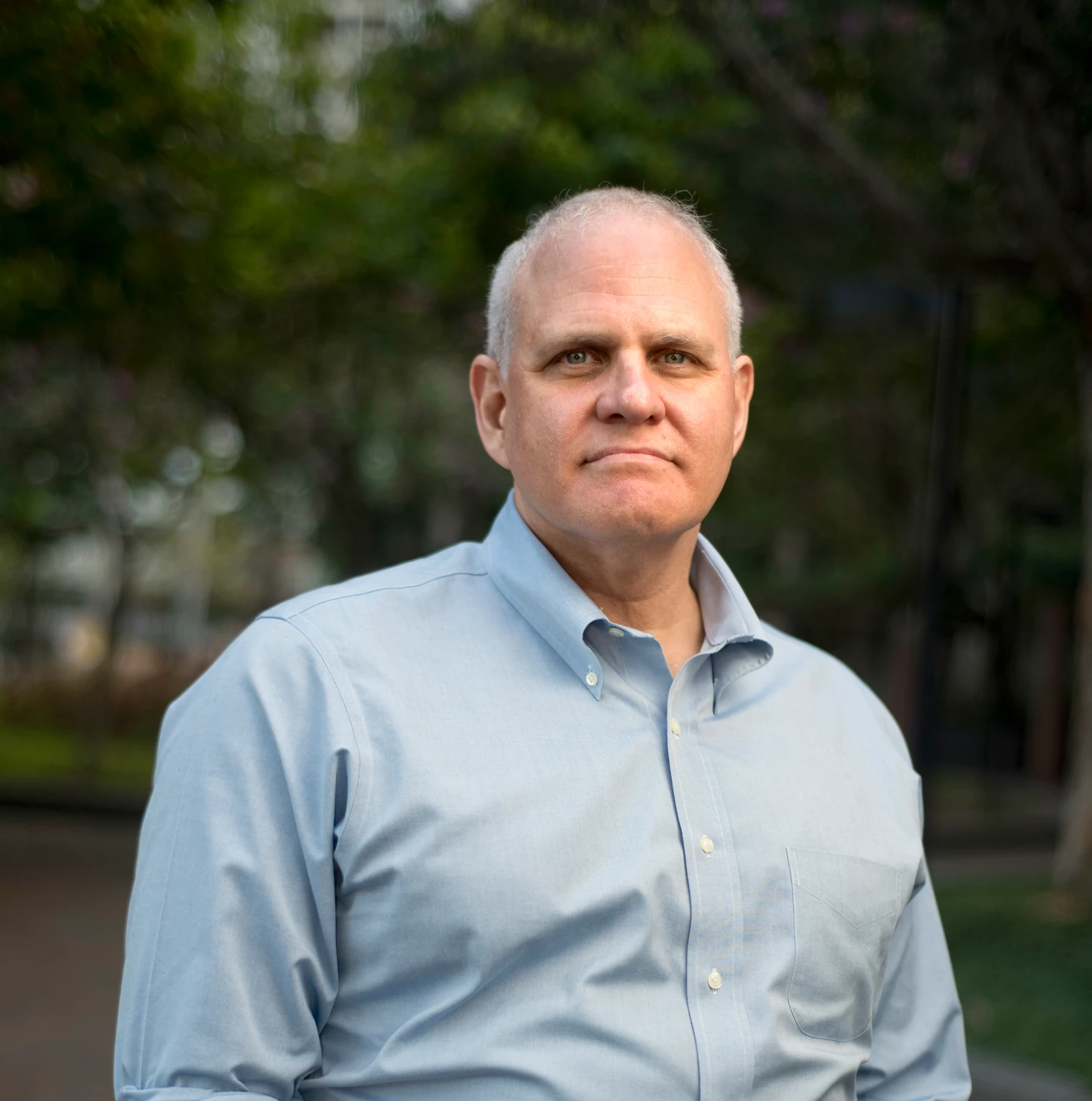 Matt Friedman
Matt Friedman is an international human trafficking expert with more than 30 years' experience. He is CEO of The Mekong Club, an organization of Hong Kong's leading businesses which have joined forces to help end all forms of modern slavery. Mr. Friedman previously worked for USAID and the United Nations in over 30 countries. Mr. Friedman offers technical advice to numerous governments, banks and corporations working to eliminate all forms of modern slavery and is the author of twelve books. In 2017, Mr. Friedman won Asia's prestigious "Communicator of the Year" Gold Award.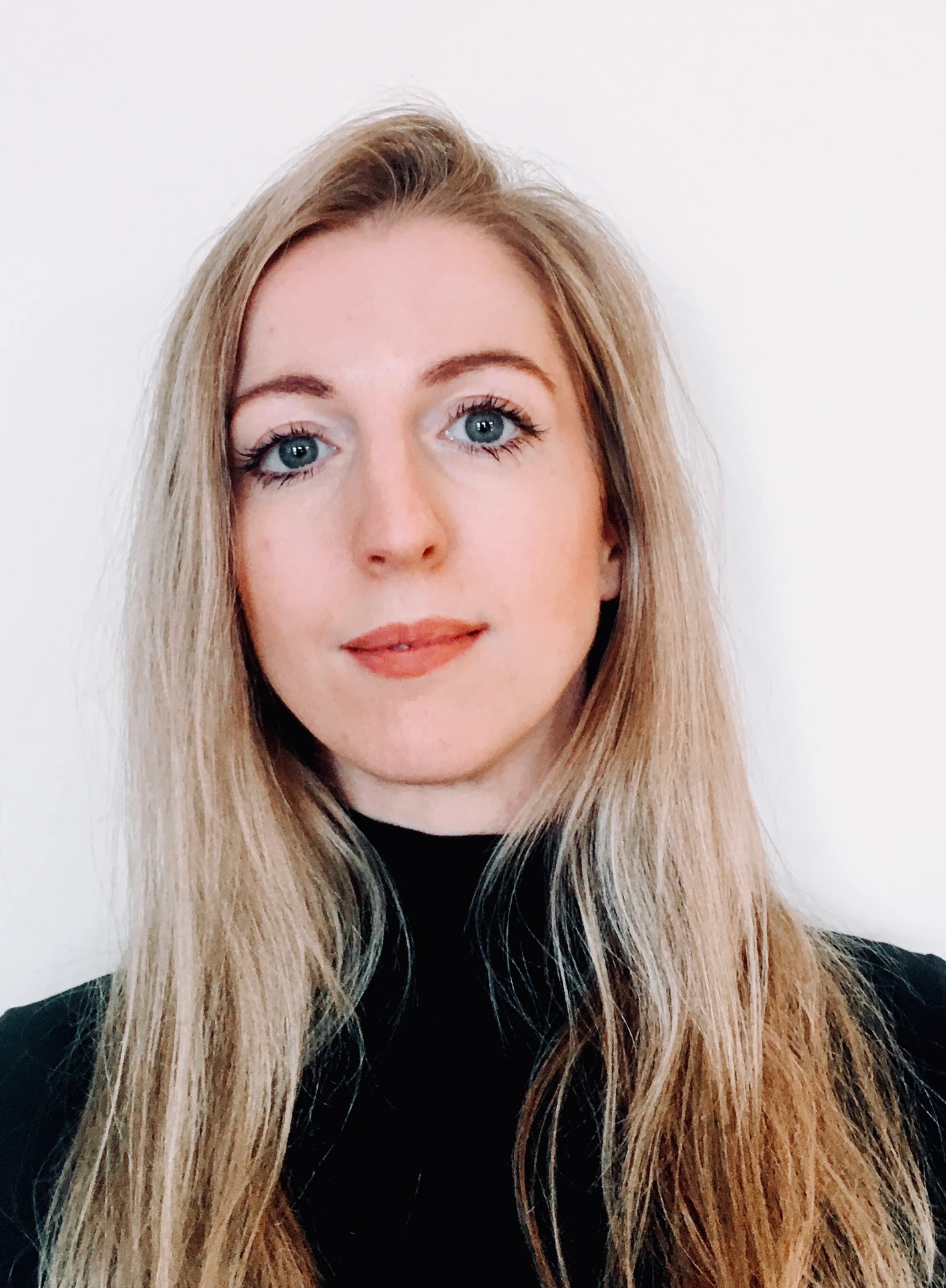 Anna Moore
Anna is a Senior Consultant based in Singapore focusing on human rights, worker remediation and safe migration. She has almost a decade of experience leading on informed policy solutions related to human rights for companies, NGOs, and governments, with over three years living in South and East Asia. Anna was previously in London working for a human rights organisation with consultative status to the United Nations. She was responsible for the strategic leadership of risk mitigation for international program delivery in relation to business and human rights best practice. Anna holds a master's degree in Social Psychology from the University of Liverpool and a post-graduate qualification in Business, Human Rights Law, and Corporate Social Responsibility from the Open University Law School, as well as having spent time studying Forced Migration at the University of Oxford.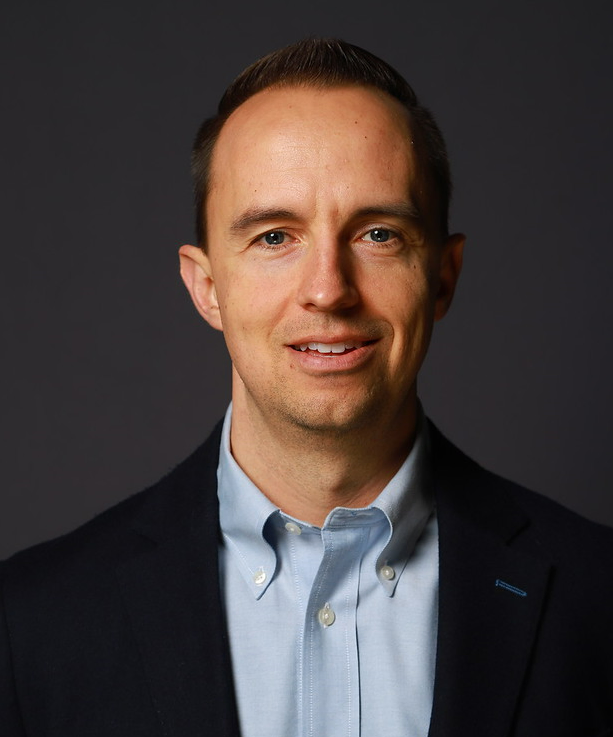 Steve Brunn
Steve Brunn works with the private sector to maximize the impact and effectiveness of Winrock's projects globally. Steve spent nearly nine years with Target Corporation and four years as Director of Responsible Sourcing. He has also worked in impact finance for RSF Social Finance. He holds a bachelor's degree in finance from the University of Wisconsin-Eau Claire, a master's degree in Business Administration from the University of Michigan and a public policy fellowship from the University of Minnesota. Steve resides in the US state of Wisconsin.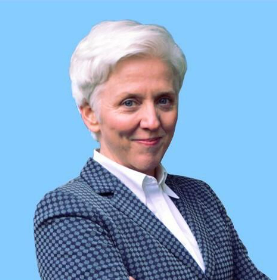 Marina Colby, Senior Labor Advisor
U.S. Agency for International Development Washington, DC
Marina currently serves as the Senior Labor Advisor at USAID where she leads agency and interagency efforts to elevate and advance labor rights issues across development programming and policies around the world. Previously, Marina served as a Senior International Relations Officer in the U.S. Department of Labor's Bureau for International Labor Affairs, and as a Democracy Fellow and Senior Advisor on Human Trafficking at USAID. Marina has more than 20 years of policy and program management experience in the field of human rights and labor rights, with specialized expertise at the national and international level promoting the rights of women, children, and workers, including serving as the Officer-in-Charge of the International Labor Organization's Office in the United States.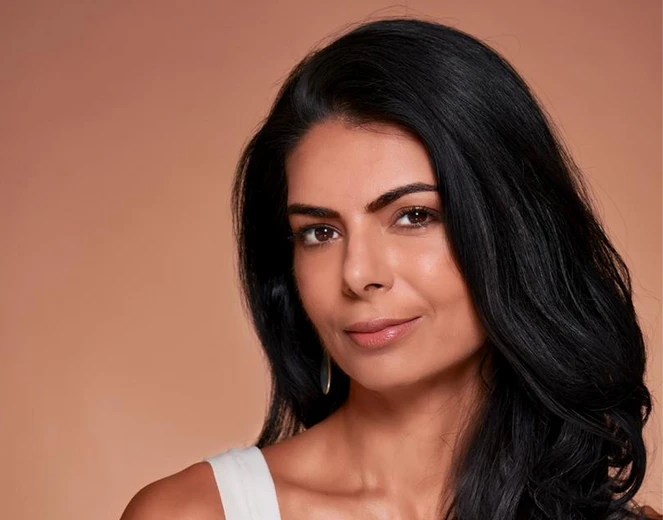 Archana Kotecha
Archana is the Founder and CEO of The Remedy Project. She is a regional expert on human trafficking and forced labour issues in Asia. A UK-qualified barrister and former corporate lawyer, Archana has over 15 years of experience advising international organizations (including the International Organization for Migration, International Labour Organization, and USAID), ASEAN bodies, governments and human rights practitioners on human trafficking and forced labour. In 2017, Archana was named one of the top ten innovative lawyers in Asia Pacific by the Financial Times. She is also an alumnus of the US Department of State's International Visitor Leadership Program.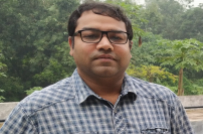 Abdullah Al Mamun
Mr. Abdullah Al Mamun has gained the experience on the development issues, like labor migration, anti human trafficking, HIV/ AIDS, Violence against Women, human rights, women empowerment etc in Bangladesh since 2010. He has been working with Ovibashi Karmi Unnayan Program (OKUP) for the last ten years and has sound knowledge on labor migration, migrant's rights, reintegration, Trafficking Person (TIP), climate change and related issues. He has practical experience in providing and coordinating different support services to the migrants people, like airport pick up support, shelter support, medical support, counseling, legal support, economic reintegration, livelihood support.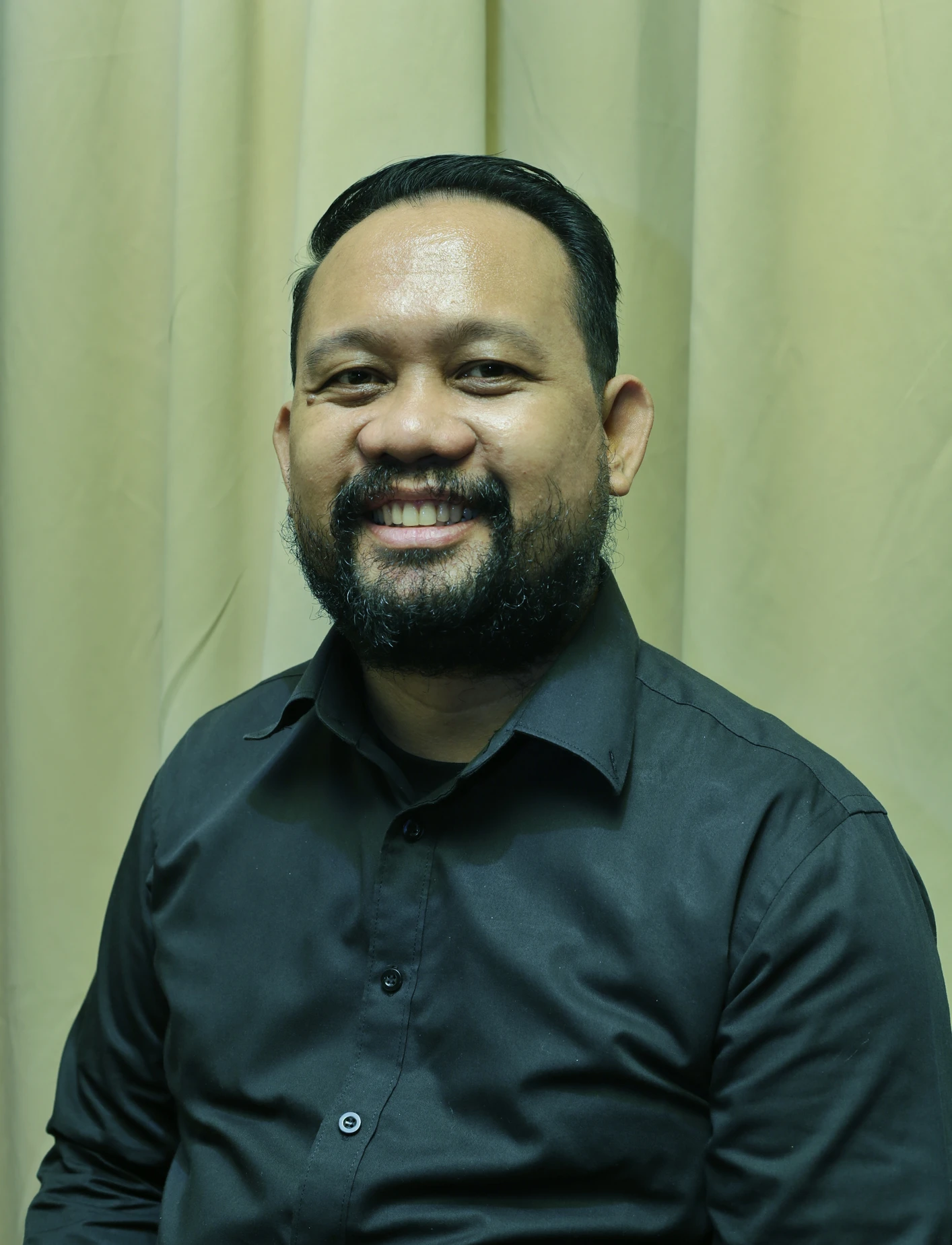 Ginno Corral
Started as a youth volunteer at ECPAT Philippines in 2002. Led the Make-Information Technology-Safe (Make-IT-Safe) Campaign of ECPAT Philippines. A Youth-led national campaign that calls for the protection of children against all forms of violence wherever they are. Represented the organization in various networks in the national and regional level. Focal person for all Online Sexual Exploitation of Children projects and activities of the organization. Assists in the Children and Youth Coordinator in planning and developing programs for Children and Youth Empowerment Program. Serves as Resource Person for the organization in various trainings and capacity building of duty bearers on Sexual Exploitation of Children (SEC) topics. Person in charge in developing and establishing the eProtectKids, the ECPAT Philippines' Internet Reporting Hotline. Currently the Advocacy focal person of ECPAT Philippines for the Safer Cities Project with Philippine Children's Ministries Network (PCMN).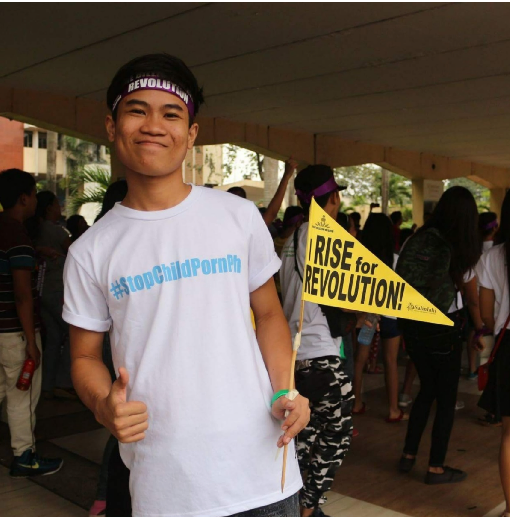 Kim Aljon Alqueza
Kim Aljon Alqueza is from Bonbon, Clarin, Bohol, Philippines. He is a college student taking up a Bachelor of Science in Architecture and has been an active member of ECPAT Youth and Children Advocates here in Bohol starting in 2016. As an advocate, he saw the positive and negative effects of technology and the internet on the lives of children. He has been exposed to the reality that many children, especially in the Philippines are experiencing abuse and exploitation through the internet.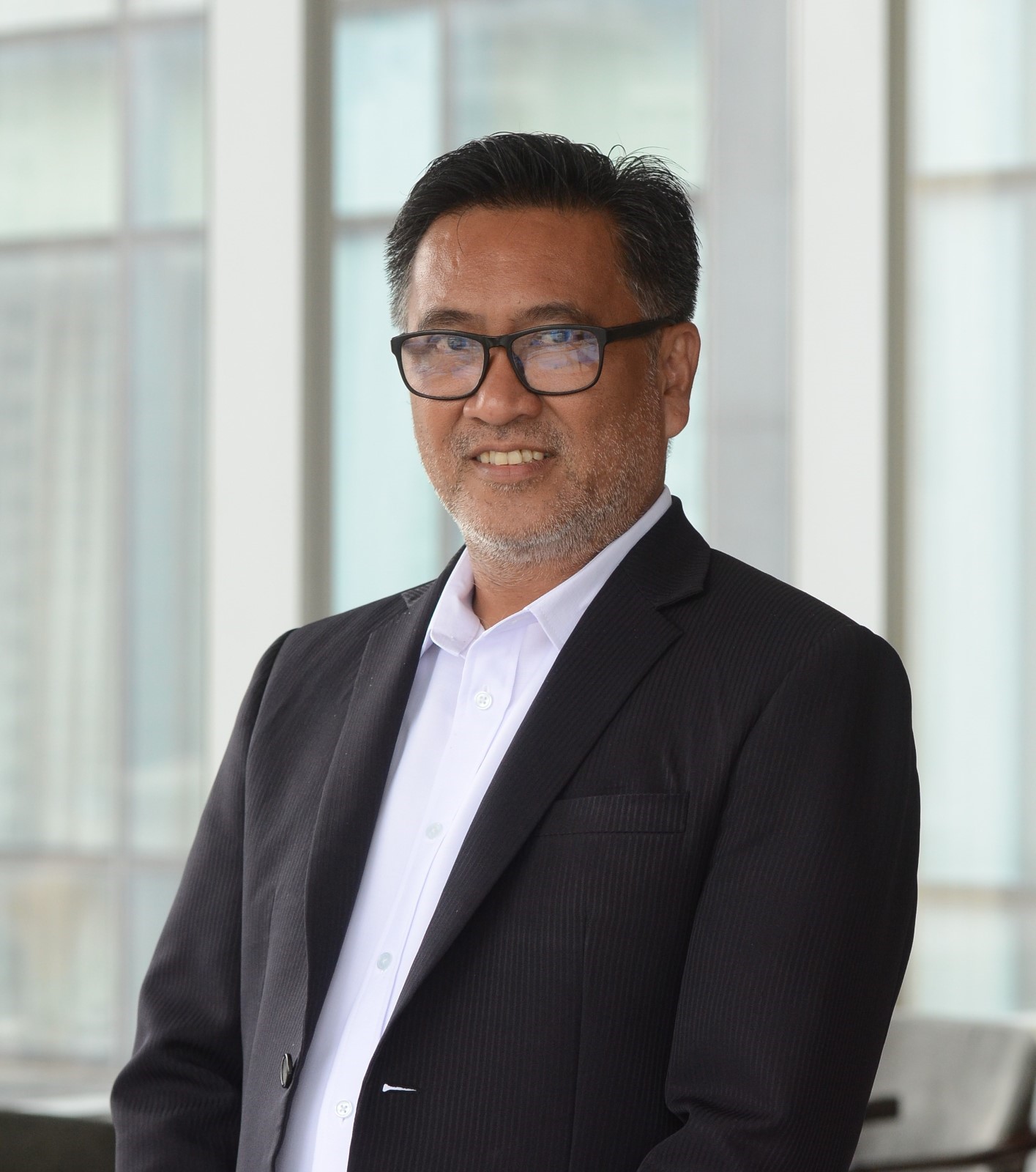 Angel Redoble
Mr. Angel Redoble is a First Vice President and the Chief Information Security Officer of PLDT Group, Smart Communications and ePLDT Group and formerly a Senior consultant of Indra Sistemas, Spain leading cybersecurity projects. He is a member and former Vice Chairman of the National Advisory Group for Police Transformation and Development (NAGPTD) and currently the Chairman and Founding President of the Philippine Institute of Cyber Security Professionals and The Chairman of the MVP Group Cyber Security Council and currently an Adjunct faculty and course director of the Cybersecurity Executive Course at the Asian Institute of Management (AIM). Mr. Redoble is the former Chairman of the PNP Anti Cybercrime Group National Advisory Council. An alumnus of the National Defense College of the Philippines (NDCP) Senior Executive Course on National Security, where he is also a regular lecturer on the topics Cyber Security and Cyber Warfare.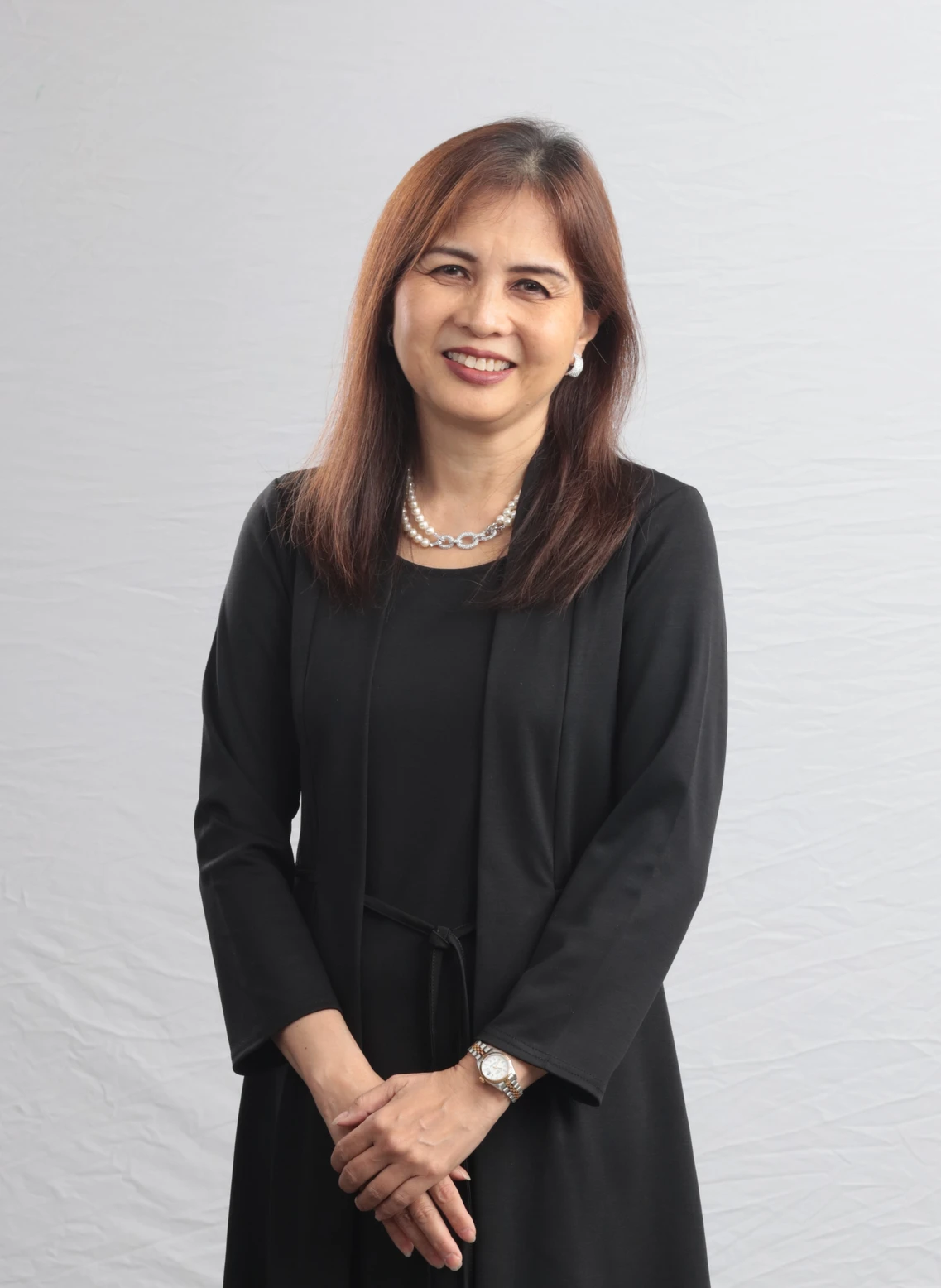 Melissa V. Vergel de Dios
Melissa V. Vergel de Dios, Chief Sustainability Officer of PLDT and Smart and Investor Relations Head of PLDT, has been with PLDT since May 2001 and held various positions including Property and Facilities Management Center Head. Prior to joining PLDT, she held various positions in the San Miguel Group of Companies where she started her professional career. Ms. Vergel de Dios obtained her Bachelor of Science Degree in Marketing and Management and Bachelor of Arts Degree in Economics from Assumption College.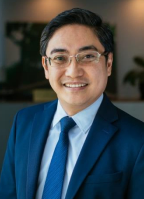 Samson Inocencio, Jr.
Sam Inocencio serves as the Vice President for the Global Programs against Online Sexual Exploitation of Children and the National Director of IJM Philippines, leading teams that rescue and restore victims of Online Sexual Exploitation of Children (OSEC), ensure perpetrators are held accountable, and transform public justice systems so that they effectively work to protect vulnerable people in the Philippines and the region. Three years after starting as a lawyer for IJM Manila in 2003, Sam transitioned from Manila to Cebu to help start the new office and to lead a young team of lawyers. Sam demonstrated his expertise in advocating for trafficking survivors not only in the courtroom, but also in designing and executing a national-level advocacy plan with government agencies. After being promoted to serve as Deputy Director of IJM Cebu in 2009, Sam led IJM into unprecedented partnerships with the government, including securing one of only three seats reserved for non-governmental organizations in the Philippines Inter-Agency Council Against Trafficking. After just four years of IJM Cebu's work with local authorities, independent researchers measured an over 70% decrease in the availability of children for commercial sex. Sam returned to Manila to serve as Field Office Director in 2011, before his transition to National Director in 2016. In 2017, under his leadership, IJM Philippines was accepted as the implementer of the Child Protection Compact, a bilateral agreement between the US and Philippine governments to enhance the methods of combatting online sexual exploitation of children and child labor trafficking. Sam is married to Florence who is a doctor and they were both born and raised in South Cotabato, Mindanao Philippines.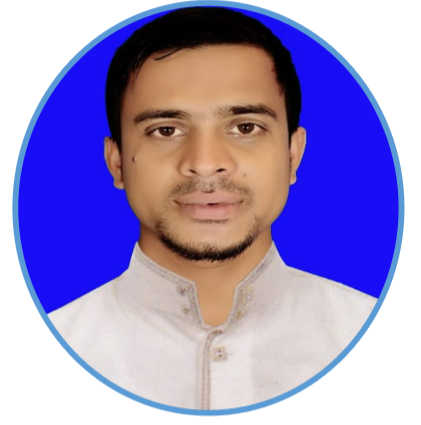 Md. Ishak
Mr. Md. Ishak is working with the survivor's voice ANIRBAN 1 since April 2012. Ishak was allured by a trafficker and wanted to go to Malaysia by sea route from Cox's Bazar. He along with other trafficked victims got arrested by Sri Lankan police in January 2012 and was imprisoned for four months there. He returned to Bangladesh with the support of Bangladesh embassy in the first week of April 2012. On the way to Malaysia, traffickers tortured him and forced his family to give them BDT. 220,000. In late April 2012, Ishak was identified by the Predecessor trafficking project named ACT of Winrock International subgrantees YPSA. Since then, Mr. Ishak is working as an ANIRBAN member in Cox's Bazar to prevent trafficking incidents, protect TIP victims and assist to bring traffickers under trial. Mr. Ishak received training on life skills, leadership and communication, Strategic planning and resource mobilization, livelihood, and received livelihood assistance from Winrock International. With the support of FSTIP subgrantee YPSA and the outstanding leadership of Ishak, Cox's Bazar ANIRBAN has been registered by the Department of Youth Development of Bangladesh government in June 2018. Ishak and other ANIRBAN members are tirelessly working to ensure comprehensive protection assistance for TIP and child marriage victims in Cox's Bazar. Mr. Ishak is now the President of ANIRBAN Cox's Bazar and is leading its activities very well. He is also a member of the union Counter Trafficking Committee led by the local government. He closely works with law enforcement members, government and local government institutions, journalists, and NGOs to increase the protective factors and decrease the risk factors for trafficking and child marriage victims residing in Cox's Bazar District.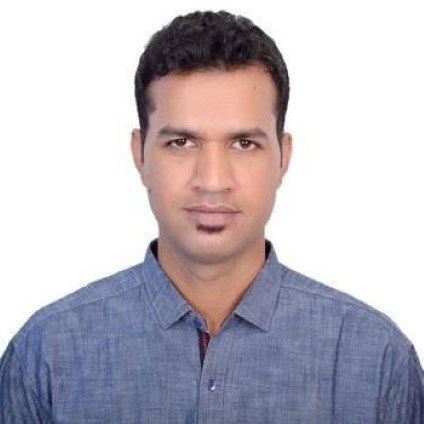 Md. Nazrul Islam Dipto
Mr. Md. Nazrul Islam with a total of 13 years of experience working in the development and humanitarian sector, built on his expertise in the protection sector. However, he excelled in his competency working in different areas including trafficking-in-persons, child protection, and youth engagement, child protection in emergencies, gender issues, program design, program implementation and coordination, advocacy and networking, and program monitoring and reporting. Mr. Islam managed multi-awards including budget management and procurement. At present, Mr. Islam is working as a Protection Manager for USAID's Fight Slavery and Trafficking-in-Persons (FSTIP) Activity which follows the USAID 4P approach to prevent trafficking. Mr. Islam oversees the protection activities of this project in 25 districts of Bangladesh and provides technical support to all subgrantees in the respective sector as well as maintains liaison and advocacy with government stakeholders. In BCTIP – the predecessor of FSTIP, his advocacy efforts resulted in the adoption of comprehensive survivor service guidelines by the government department under the Ministry of Social Welfare. In his career, Mr. Islam worked with Save the Children where he contributed Rohingya Response program as Deputy Program Manager and demonstrated his leadership in the protection sector beyond the national boundary. He was deployed in the Sofala province of Mozambique for cyclone IDAI and Kenneth response under Save the Children in Mozambique. He also deployed for a certain period in Jakarta, Indonesia for CPIE system strengthening in Jakarta with a special focus on unaccompanied children protection from trafficking. Mr. Islam started his career with Plan International Bangladesh which mostly performed managing and coordination. He managed sponsorship and protection projects and provided technical support to implementing partners. In Plan International, Mr. Islam was a valued member of the Child Protection in Emergency (CPIE), and Gender Resource Team (GRT) member for the Asia region.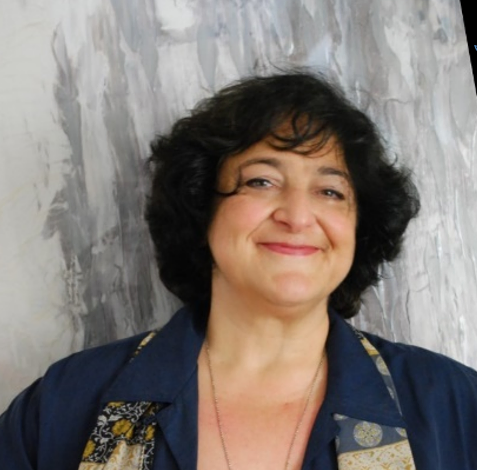 Nina Etyemezian
Nina Etyemezian, Winrock's associate vice president for Human Rights, Education and Empowerment (HREE), has over 15 years of leadership experience in international development. During her career, she has worked for a wide array of non-profit and for-profit organizations, government and multi-lateral agencies and as an independent consultant. More recently, Nina was the director for program development and strategy with the International Education division at RTI International where she led strategic planning and business growth efforts and led multi-disciplinary teams to design and develop evidence-based education projects. Nina has worked across the Middle East, sub-Saharan Africa and Asia. She is a native Arabic speaker, is fluent in French and Armenian, and holds a master's in International Education from Harvard University's Graduate School of Education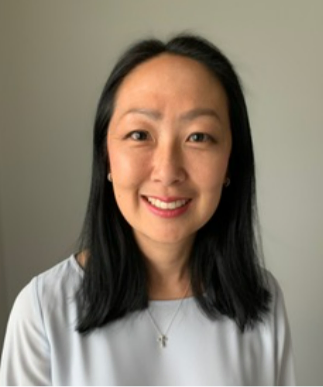 Janice Lam
Janice Lam is a Program Specialist on the Justice, Rights, and Security Team in USAID's Center for Democracy, Human Rights, and Governance. She previously worked as a legal consultant at Anti-Slavery International and as a legal researcher for several Members of Parliament in the British House of Commons on issues of human trafficking and extraordinary rendition. While working at a law firm in Chicago, she represented a trafficking victim of forced labor and domestic servitude on a pro bono basis. Janice received a BA from Yale University and a JD from The George Washington University Law School.