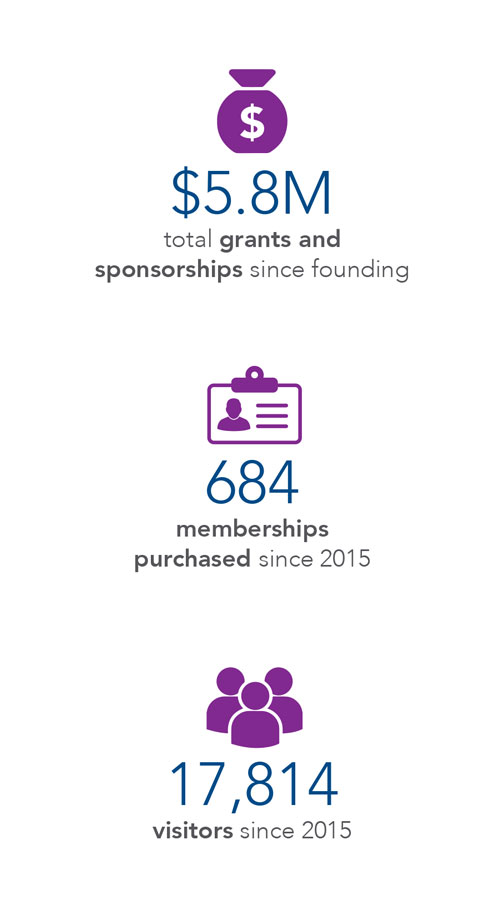 PROJECT NAME: The Innovation Hub at Winrock International
SYNOPSIS: Empower entrepreneurs and makers with tools, technology, equipment, support and community
YEARS ACTIVE: 2013-present
On the surface, it would be easy to assume that a small farmer in Bangladesh has little or nothing in common with a tech entrepreneur in Arkansas. But each requires many of the same resources and opportunities to succeed: training, access to technology and markets, and support and guidance from those who have already started or grown a business.
The shared belief that market-oriented innovation has the power to transform lives across the globe is one of the main reasons Winrock and the Arkansas Regional Innovation Hub combined operations in June of 2016. In many ways, the union of these two Arkansas-based nonprofits was natural. When Winrock was founded on Petit Jean Mountain 30-plus years ago, it was imbued with former Arkansas Gov. Winthrop Rockefeller's conviction that improving lives everywhere could be accomplished by furnishing the tools that helped people to be "venturesome and innovative." Today, Winrock pursues that same ideal across the globe.
Launched in 2013, the Innovation Hub was designed to be a center where entrepreneurs with big ideas could collaborate, network and build their businesses using state-of-the-art facilities. It was also meant to be a place for inspiration, where students and visitors could learn about the nearly endless career and job opportunities available to those with the right skills. On all fronts, the Innovation Hub has been a success. Since opening its doors, it has introduced 7,600 students to robotics, computer coding, 3-D printing, graphic design and other skills. A total of 17,814 visitors have attended events at the Innovation Hub. Hundreds of entrepreneurs have purchased memberships to work at the Hub's North Little Rock facility, and their efforts have resulted in the creation of 68 prototypes.
Arkansas Gov. Asa Hutchinson lauded the combination of the Innovation Hub and Winrock, seeing it as a way to accelerate economic growth and the creation of high-paying jobs. "Two of Arkansas's most interesting and innovative nonprofits are coming together, and this has not only local, but national and international implications," Hutchinson said at an event announcing the combination. "This will spur real economic and community growth in our state, and signals that Arkansas's impact on the world will continue to grow."
Related Stories