Arkansas Democrat-Gazette Profiles Innovation Hub's Jones
His dream was to foster entrepreneurs in Arkansas. He's fulfilling it in ways he could never have imagined.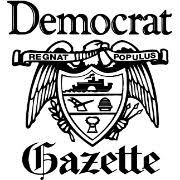 Dr. Chris Jones — a native of Pine Bluff and a graduate of Morehouse and MIT — always wanted to excel, and he earned degrees from some of the most prestigious institutions in the land. But he also always wanted to come home to Arkansas. Now he's leading Winrock's Arkansas Regional Innovation Hub, which inspires creatives, supports makers and advances the infrastructure for entrepreneurs in Arkansas and the region.  Sustained by faith and by his family — daughters Jordan, Janelle and Jasmine and wife Dr. Jerrilyn Jones, a graduate of Harvard Medical School and an emergency room physician at UAMS Medical Center — Jones has brought his dreams and energy to his position as executive director and lead maker at the Innovation Hub. "We're an agricultural state; we understand growing from your own soil," Jones told the Democrat-Gazette. "We want to help grow entrepreneurs from the ground up."
For more on Dr. Chris Jones and the Innovation Hub, read the article in the "High Profile" section of the September 6th  Democrat-Gazette and this article on his appearance in a PBS Newshour feature.
Related