Devex Op-Ed: Achieving Climate Goals Requires Landscape-level Thinking
By Winrock's Mary Grady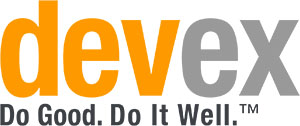 The forest ecosystems that are vital for removing carbon dioxide from the atmosphere are often the same biodiversity-rich environments that are home to a vast array of plants and animals. Losing these ecosystems is hugely damaging for both the climate and biodiversity.
However, the international negotiations that govern global efforts to combat climate change and reverse biodiversity loss have often operated in silos. Rather than seeing the two agendas as strongly aligned, the negotiations often seem to pursue separate goals.
So it is significant that the Glasgow Climate Pact — the ultimate outcome of the 26th United Nations Climate Change Conference, or COP 26, which saw commitments to end deforestation from more than 100 countries and about $20 billion pledged for nature from public and private sources — directly referenced "the interlinked global crises of climate change and biodiversity loss."
This article was originally published by Devex on Jan. 14, 2022.
Related