Devex: Why Food Systems Transformation Must be Linked to the Climate Fight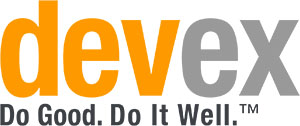 Transforming food systems to meet climate goals will require centering smallholder farmers, in part because family farms play an outsize role in agricultural production, according to Rodney Ferguson, President and CEO of Winrock International, in a Devex article posted on September 30, 2021. Family farms comprise between 70%-80% of the world's farmland.
"Winrock approaches agricultural resiliency by first trying to understand … the smallholder farmer," Ferguson said. "Because the solutions won't work unless you have the buy-in of the farmer in question."
Changing the way smallholders farm to promote climate-smart agriculture requires additional financing, Ferguson said, because farmers with low incomes will not be able to afford expensive adaptations.
"We can talk about helping smallholder farmers all we want but if we don't come up with ways to inculcate climate resiliency into smallholder agriculture — the whole enterprise — we will have failed," Ferguson said.
Supporting resilient agriculture and reducing deforestation are among the goals of the U.N.'s upcoming climate summit, COP26, to be held in Glasgow. This year's conference, delayed by a year due to COVID, is an opportunity to review progress of the Paris Agreement, the 2015 international treaty on climate change that includes commitments from countries to work together to limit global warming to 1.5 degrees.