Devex: Winrock connects the dots between illegal logging and climate change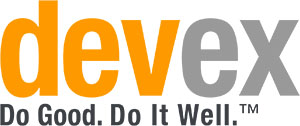 Winrock scientists developed a new method that combines specialized aerial imagery with mapping and algorithms to automate the detection of extracted volumes and the emissions impact of selective, often illegal, logging.
"There were no systems in place to know what these numbers are. This is the start of an approach to be able to do that, so that we can start to know what logging is happening legally and illegally. And we can start to capture what the greenhouse gases are." – Dr. Timothy Pearson, Winrock's Ecosystem Services director.