Esri's ArcUser Magazine Features Winrock's WESTool
The digital Watershed Ecosystems Management Tool helps Cambodians make decisions about their environment.

Cambodia has a vibrant young population, a high deforestation rate and significant development challenges. And now, it also has the Watershed Ecosystems Services Tool (WESTool), a digital tool that Winrock built with Esri software. WESTool is helping Cambodia solve development challenges.
"Developing countries have to prioritize. They can't just say, 'We're stopping all deforestation.' They need to know where the effects of deforestation and degradation are the worst," says Winrock president and CEO Rodney Ferguson.
WESTool has been used to evaluate ecosystem services for 80 percent of Cambodia's land area, home to 8.7 million people. Read more about WESTool in the Spring issue of Esri's ArcUser Magazine.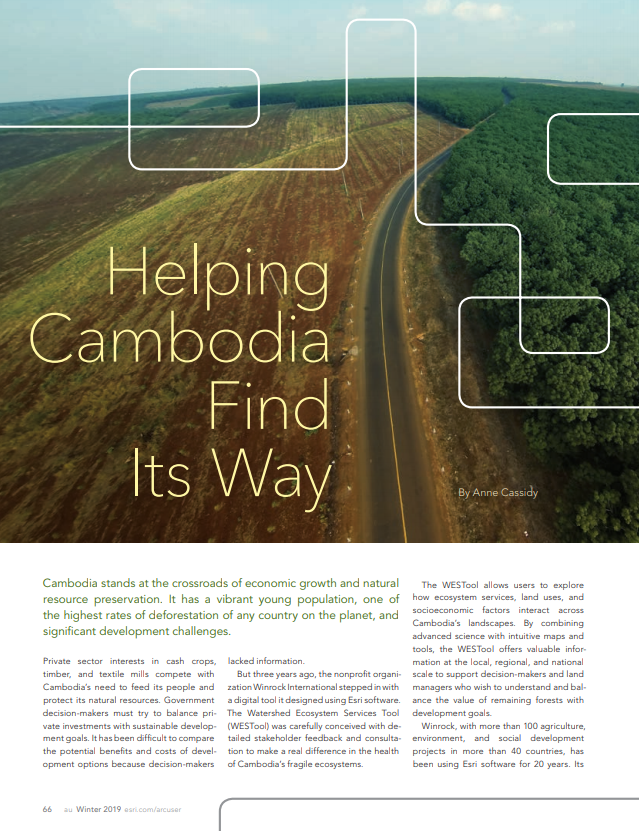 Related