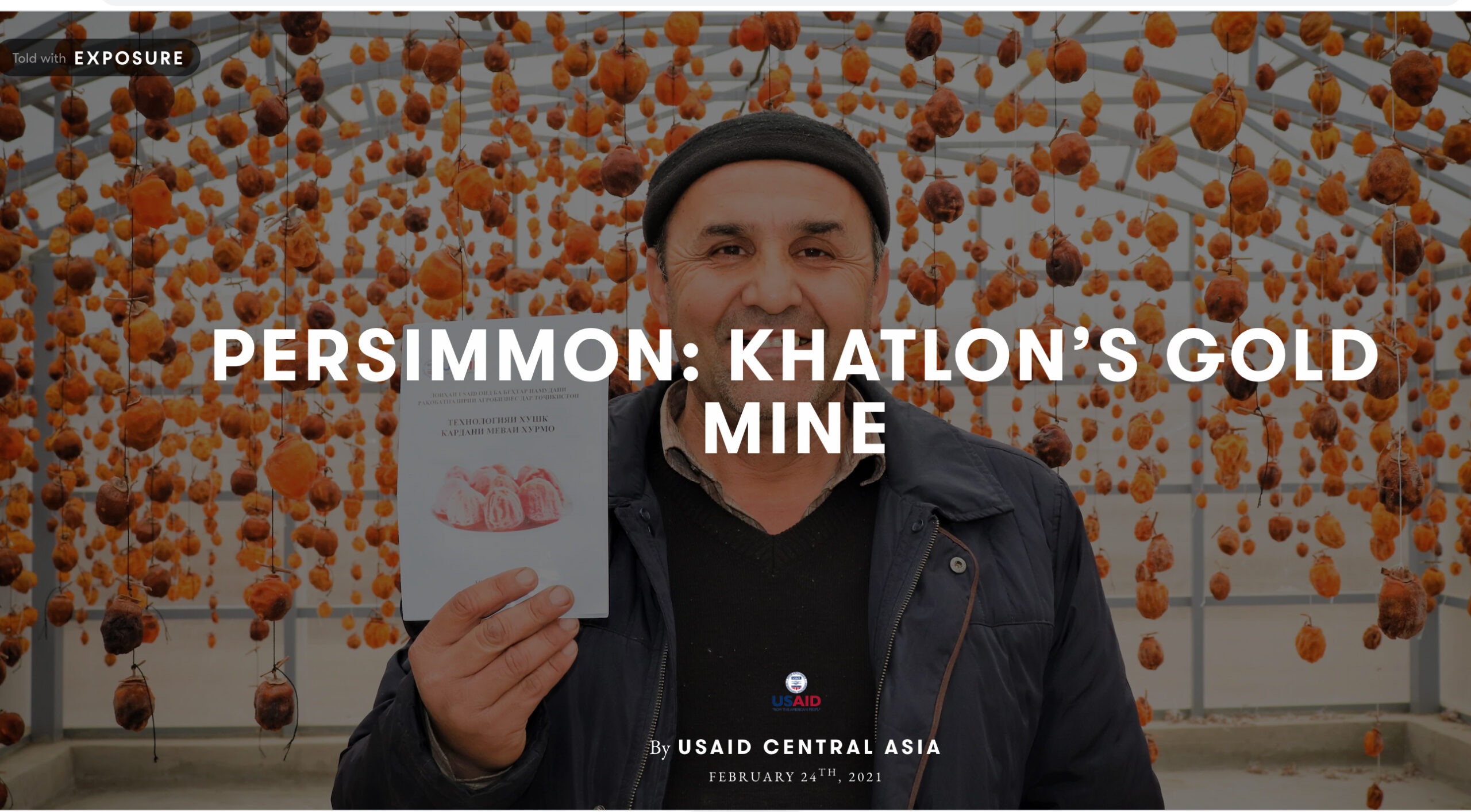 USAID Central Asia Exposures Page Features 'Persimmon: Khatlon's Gold Mine'
The USAID-funded Agribusiness Competitiveness Activity in Tajikistan (ACAT) project's promotion of persimmon drying technologies to farms in the Khatlon region of Tajikistan is featured on USAID's Central Asia Exposures page, posted February 24, 2021.
"Persimmon: Khatlon's Gold" tells the story of the popular but perishable persimmon, a common fruit in Tajikistan, and how new drying technologies have provided a way to preserve and market the fruit.
"In the beginning people laughed at me. They never believed that dried persimmons could be valuable. But when they learned of my success people began to change perceptions on persimmons, and now call the fruit the Khatlon Gold Mine," says Muhammadrabi Muzaffarov, a farmer who has prospered from trainings that introduced the new technologies.
Related