Greetings from our Farmer-to-Farmer team here in the USA! Our U.S.-based team is incredibly grateful for our dedicated country staff, skilled volunteers and welcoming program hosts across the globe, without whom our work providing solutions for some of the world's most complex social, agricultural, and environmental issues would not be possible. Enjoy this account of an international team coming together, along with country hosts, to continue our path forward in achieving our mission. Thank you!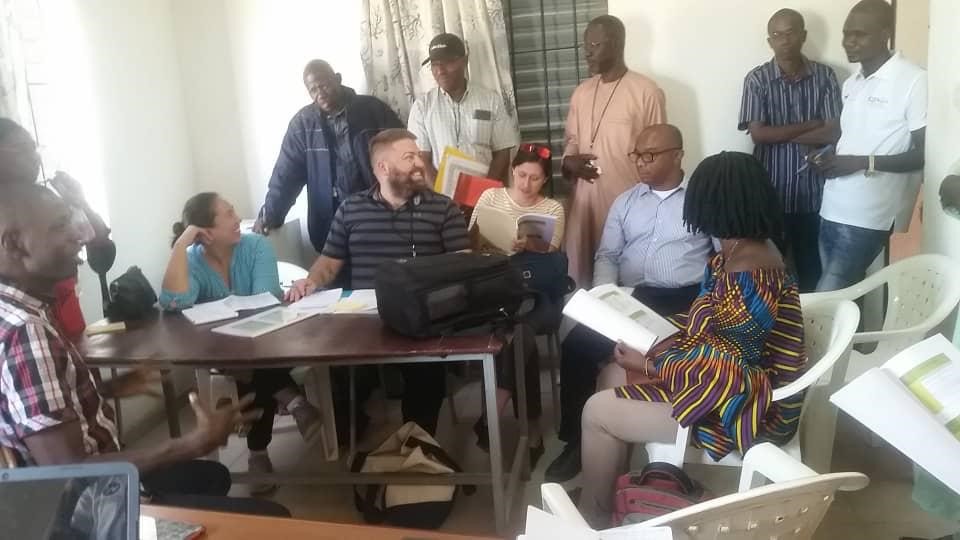 In November 2019, Winrock International organized a Farmer-to-Farmer Regional Meeting to reflect on the past year of implementation and plan for the upcoming year. This meeting, which took place in Senegal, marked my first time traveling to West Africa, and the greater African continent. The opportunity to participate in this meeting came because I work alongside colleagues in both our West African offices as well as our stateside offices in planning for, recruiting, and mobilizing U.S. volunteers to bring technical assistance to projects across West Africa through the USAID Farmer-to-Farmer Program. Though I have been working on the project since January, this marked my first opportunity to begin meeting our country staff who work on the project.
In Senegal, we were joined by our entire Senegal team, as well as all our country directors from Ghana, Guinea, Mali, and Nigeria. As we came together to discuss successes, challenges, and plans for the coming year, we shared laughter, meals, and more about ourselves with each other. As we discussed the program, the key themes for working together were flexibility, communication, and partnership. While this project is international, the same themes that make work successful on a local scale are also the keys to working with an international team. Having extensive time face to face with the country staff made all the difference in helping to more clearly understand their daily context on the ground in the countries we are working in. It also helped to build relationships with my colleagues – as being face to face for a week provides opportunities weekly or biweekly meetings by phone or video do not.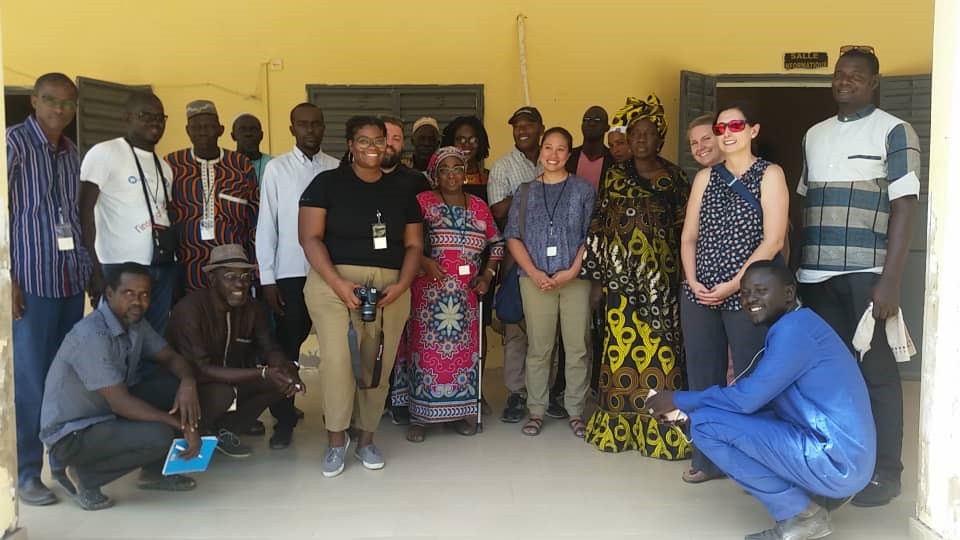 Our week together in Senegal was full of learning – both in sessions in a meeting room and in field visits with hosts we have and continue to work with. In our meetings together we had sessions led by each of us that ranged from growing local partnerships to increasing our recruitment of experts as volunteers. During our field visits, we learned how our host organizations have grown and adapted their work as a result of volunteer assignments and recommendations and learned about continuing needs to be addressed by future volunteers. We visited several vocational training centers in Guinea that utilize our volunteers to train their staff and students, but more widely to increase technical knowledge and skills for their communities as a whole.
Following my time in Senegal, I traveled to Guinea with my colleague from the National Peace Corps Association, a sub-awardee under Winrock's Farmer-to-Farmer project, and we spent 4 days with the Guinea office planning for the year, building relationships, and visiting hosts. Returning home and reflecting on my time in West Africa I am grateful for the hospitality of our country staff in both Senegal and Guinea, as well as our hosts who we visited in both countries. I am grateful to have better relationships with country staff, as well as more context for on the ground logistics in West Africa, which will help me to be a better recruiter and mobilizer for U.S. volunteers to assist with projects across West Africa as part of the program. I am excited for what the year ahead holds.
Posted in
Africa
,
Ghana
,
Guinea
,
Mali
,
Nigeria
,
Senegal
,
Winrock Staff
| Tagged
cultural experiences
,
Farmer-to-Farmer
,
international travel
,
Mali
,
Nigeria
,
people-to-people exchange
,
Thanksgiving