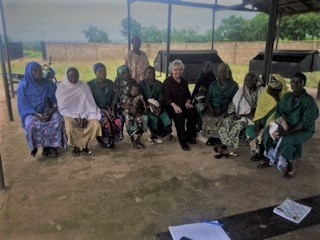 This was my first volunteer project with Winrock International and it was a wonderful experience. The staff and personnel at Winrock, both state-side and in Nigeria, were both professional and caring. Logistics, accommodation, arrangements, etc. were well planned and executed. I especially appreciated the support and mentoring of the Country Director in Nigeria—Mike Bassey. He was always there to answer questions and provide guidance and support.
As a professor of finance and economics, I talk a lot about supply and demand, prices, public/private partnership, and how firms should make financial decisions. My work with Shea Origin, Ltd. allowed me to actually put some of my knowledge and theories into practice. At the same time, it taught me a lot about 'how the world of economics and finance actually works.' Shea Origin, Ltd. is a small, privately-owned cosmetics firm whose products use a butter derived from shea nuts as a key ingredient. To ensure the quality of this input, Shea Origin's founder, Mobola Sagoe,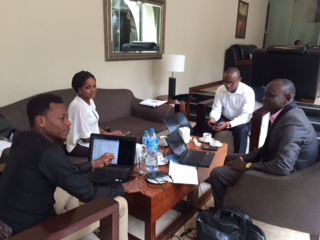 has worked extensively to train women of the Ifedawapo Co-Operative Society to manufacture a quality shea butter product for use in her cosmetics. This training has resulted in the 100+ women of this cooperative becoming skilled workers in the production of shea butter. As a result, the cooperative sells its products at a premium price and the women of the cooperative earn good incomes. Shea Origin is at a point where they are growing and need additional funds to finance this growth. My work with this business was to help set up an accounting system and business process system that would accommodate the growth. In addition, we reviewed the firm's need to financing to support this growth and its capacity to service these loans. This was certainly an opportunity for me to 'practice what I teach.' I found it interesting and challenging to be a part of the planning process for growth of this organization.
Professionally, this project will give me lots of 'real world' material to take back to my classrooms. I saw the realities of a firm trying to deal simultaneously with growth in sales, personnel, and capacity. In addition, I learned so much about business and finance in Nigeria and I have a network of people in Nigeria that I can reach out to in the future.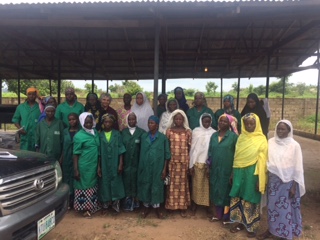 On a personal level, this was a very enriching experience. The chance to see 'up close and personal' life in Nigeria was wonderful. Most important are the friendships that resulted from this project. I truly value getting to know Mobola Sagoe and her family and applaud the work she is doing in Nigeria to raise the standard of living for women working in the shea butter industry. I hope to continue to be in contact with her in the future and look forward to watching as Shea Origin grows and develops in the future.