JDR 3rd Scholars Program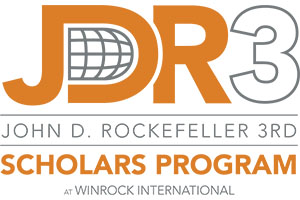 The John D. Rockefeller 3RD Scholars (JDR3) Program promotes independent, social science research and strengthens analytic skills in young professionals by giving grants to multi-disciplinary, applied research teams. Research themes focus on development challenges facing disadvantaged groups, including women, youth, ethnic minorities, and low-income groups.
The JDR3 Program proudly builds on the work of the Agricultural Development Council between 1954 and 1985.
Watch this new video, which celebrates the legacy of the Agricultural Development Council, one of Winrock's founding organizations, and of the JDR III Scholars program, which continues that legacy.