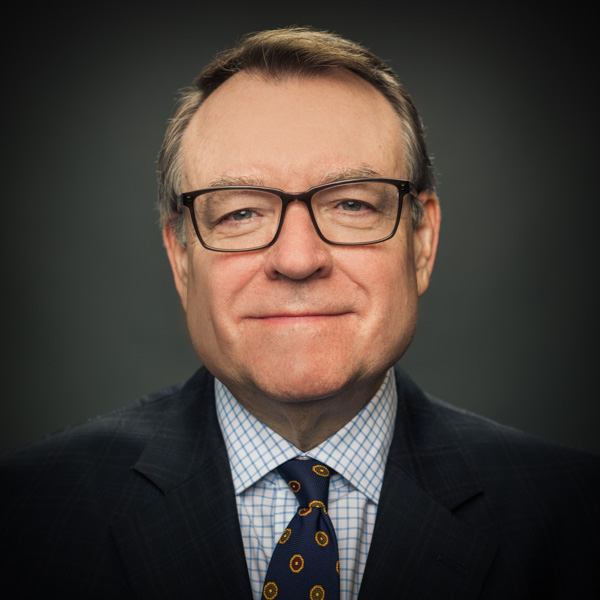 A new year is almost upon us. Though our team is spread out and working hard "remotely" from nearly every time zone on this beautiful planet, I'd like to pause for just a moment and thank each one of you, personally, wherever you are, for all you've done in 2021. The dedication and impact of our staff and board members is truly remarkable, despite the extreme challenges posed by this stubborn and tragic pandemic. The impact of your work is felt and endures across the globe. As I review our year's work — the people served, the new projects designed and launched against all odds and in some cases, extended because continued results are so critical ─ I realize once again why I'm so proud to be a part of this organization. You do much good in the world: good that is needed now, seemingly, more than ever before.
Winrock's continued success is no accident. The extraordinary impact of our work can be attributed to one unbeatable source that is more powerful than the virus and all other tests (both manmade and natural) of our resolve. It's our people, scattered around the globe yet woven together in a generosity of spirit and application of technical know-how that never ceases to amaze. Your collective ability, determination and dedication is what helps Winrock thrive and continue to make a difference in people's lives even in these challenging times.
I am looking ahead with excitement as 2022 dawns, and I hope you are, too. We'll start the year by welcoming our Arkansas Regional Innovation Hub colleagues as full-time and official Winrock employees at a special all-staff meeting scheduled for early January. Later in 2022, Winrock's  headquarters in the U.S. will relocate to the Hub's lively space in North Little Rock. This merger is an important step in creating new opportunities for growth and collaboration across Winrock teams, as well as reducing costs across the organization through shared services and space, and shrinking our carbon footprint.
In 2022 we will also release our first annual progress report on Winrock's Strategic Plan, designed as a living guide that documents and upholds our organizational core values. The report will help us remain on track to accomplish key strategic goals and ensure that the decisions we make as an organization are purposeful and informed. It positions Winrock to become even more successful in the years ahead.
Right now, whether you're looking out over mountains in Kathmandu, a rainforest in Sumatra, the desert in Mali or mangroves on the coast of Senegal, or whether you're working from homes or offices in Manila, Nairobi, Virginia, Arkansas or anywhere in between, you are valued. Our continued connection and success against great odds reminds me that we're all in this together. We really are "One Winrock" as we enter the new year.
I wish you and your families great cheer and good health in 2022. Thank you for all you do and all you bring to this wonderful organization.
Sincerely,

Rodney Ferguson
President and Chief Executive Officer