In many parts of the world, September means back to school. Here's what children are learning, courtesy of Winrock projects: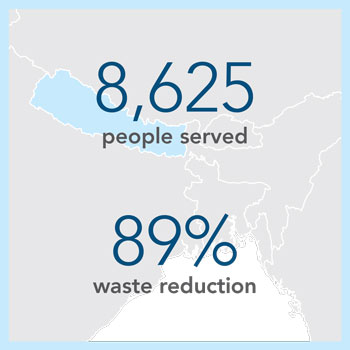 The Green Valley Academy in Ilam, Nepal, is part of a recycling revolution. Before, the school burned its waste paper and plastics on campus, prompting complaints from neighbors. But now it provides recycling bins and bags and has inspired students to stop littering on the playground. "I am happy to see the behavioral and attitudinal change in my students," says Michael Gurung, Green Valley Academy principal. "I can proudly say my students practice [recycling] at their homes, which has a multiplier effect in the society." The school is part of Winrock's PPP for 4Gs project, funded by the European Union, which has reduced 86 percent of the total waste of the 8, 625 people it serves. Before, the almost 2,500 households were generating 1.4 tons of waste per day; now they're generating .16 tons — an almost 89-percent reduction.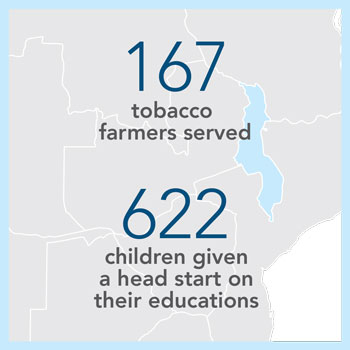 Preschool is important, too. In the Lilongwe district of Malawi, Winrock's Achieving Reduction of Child Labor in Support of Education (ARISE) project, funded by JTI, provides community-based child care centers (CBCC) for children so parents don't have to take their children into hazardous work situations. The project has served 167 tobacco farmers, and has given 622 children a head start on their educations. When 4-year-old Brenda's father brought his daughter to the CBCC she was so developmentally delayed she couldn't interact with others and could barely walk, though she had no physical problems. But Brenda thrived at the CBCC. She began to learn letters and numbers and started playing with other children. She has now started to walk, too. "The CBCC sessions that children undergo daily made Brenda improve," says caregiver Boston Nhlema. "She is one of the best at this CBCC and we as caregivers, we are proud of her."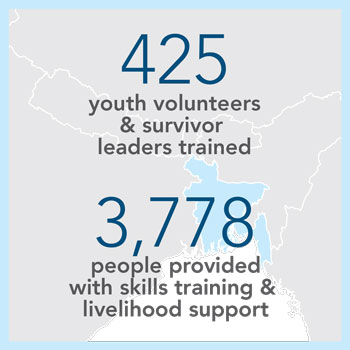 At the Chakmarkul Union High School in the Chittagong region of Bangladesh, students learn the basics of safe migration from a guest speaker provided by USAID's Bangladesh Counter-Trafficking in Persons Project (BCTIP), implemented by Winrock. The speaker is one of 425 youth volunteers and survivor leaders trained to combat trafficking in persons. BCTIP has provided  information, skills training and livelihood support for 3,778 at-risk people in Bangladesh. When asked what they've learned, students stand up as they are called: "I've learned that to go abroad we need a visa, passport and worker's permit," says Hossain. "I must have a work contract and without a work contract I must not go," says Shahanaz. Her classmate, Shabudeen, adds: "The main thing is we must stop human trafficking. If we find any traffickers in our area, we must stop them." The lesson had obviously taken hold. And no wonder: The speaker had herself been trafficked — at the same age as the students she was teaching.