EC-LEDS Fall 2014 Newsletter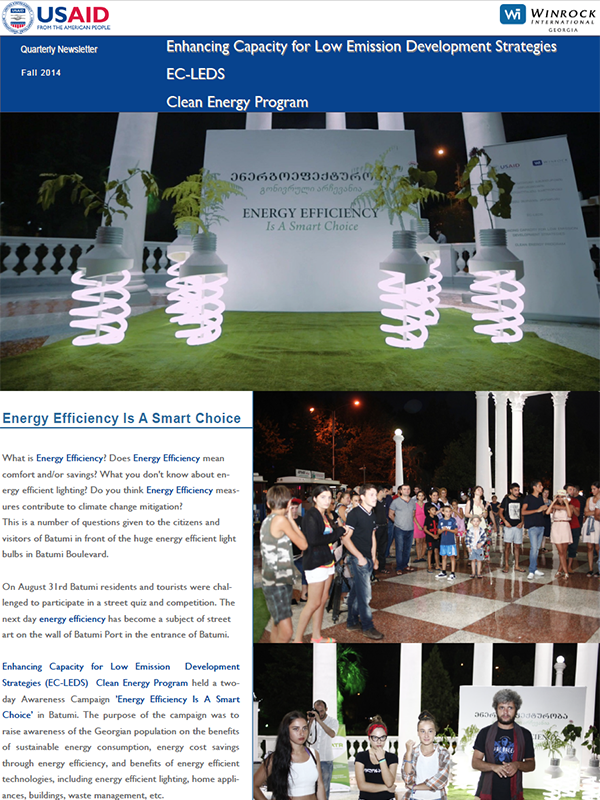 What is Energy Efficiency? Does Energy Efficiency mean comfort and/or savings? What you don't know about energy efficient lighting? Do you think Energy Efficiency measures
contribute to climate change mitigation? This is a number of questions given to the citizens and
visitors of Batumi in front of the huge energy efficient light bulbs in Batumi Boulevard.