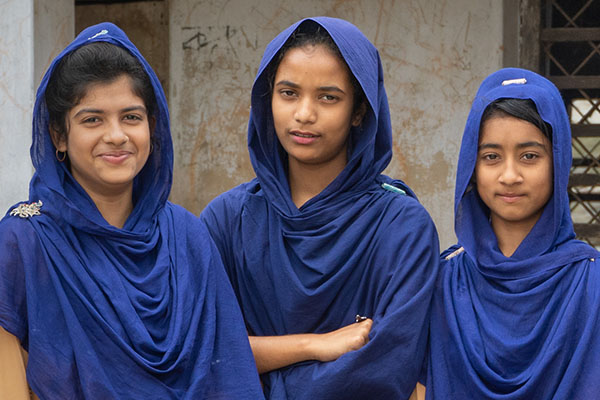 The 2023 Evidence2Action (E2A) Conference is a three-day event hosted by USAID Asia CTIP, a regional USAID-funded counter-trafficking project based in Bangkok, Thailand, with support from Winrock International. Join us for the 4th annual E2A, which will bring the Asia Pacific anti-trafficking community together.
The goal of this conference is to create a sustainable learning community where participants can actively engage and learn from one another in order to effectively take action to reduce trafficking in persons (TIP). 
This year's Evidence2Action Conference will include a diverse array of actors involved in anti-human trafficking, including non-governmental organizations, academia, the private sector, and government.
---
At this year's E2A conference, we are giving priority to three key areas:
Survivor-centered approaches: We consider E2A 2023 as a valuable opportunity to bring the voices of survivors to the forefront of a wider audience. It has the potential to reshape our perception of everyday CTIP programming. Wherever possible and ethically appropriate, we aim to involve survivors either as speakers or moderators.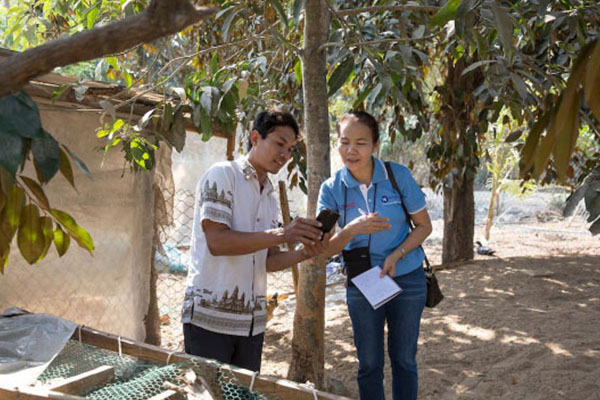 Regional focus: We will address the prevailing issues and emerging trends that affect Southeast Asia, South Asia, and Central Asia. 
Actionable outcomes: Our selection of sessions will be based on their potential to yield practical and valuable outcomes, and we aim for most sessions to be in the format of a workshop.  The overarching goal is to brainstorm ideas for improved ways of working, foster better understanding between practitioners and survivors, and encourage cross-sector collaboration. 
---
This year's Evidence2Action Summit will include participatory workshops on the following thematic areas: 
Battling Cyberslavery. How can CTIP practitioners leverage regional and global collaborative approaches to tackle cyberslavery? In this interactive and engaging session, participants will explore strategies, share experiences, and build networks to address a pervasive and complex issue that transcends geographical boundaries
Empowering Narratives. This interactive workshop dives into the world of narratives, exploring how storytelling can be harnessed as a transformative force to combat human trafficking. Participants will delve into the art of crafting impactful stories and understanding the nuances of effective storytelling techniques
Paradigm Shift: Survivor-led approaches to CTIP: Traditionally, survivors have been positioned as passive subjects in counter-trafficking initiatives. This session, rooted in survivor expertise, seeks to dismantle this model. It champions a forum for survivors to guide pivotal discussions on what genuine survivor engagement means, in order to provide pragmatic guidance for CTIP practitioners to effectively actualize this transformative shift
Engendering change: The aim of a gender transformative workshop is to challenge and transform gender norms, roles, and power dynamics to promote gender equality and social inclusion
Bridges to Healing (Pitch Challenge): This session will showcase alternative approaches to facilitating the healing process and promoting holistic recovery among survivors, highlighting the transformative impact of art, dance, sport-based interventions and others. The highly anticipated annual Pitch Challenge will also be launched, inviting researchers to partner with CSOs to explore the impact of innovative interventions on survivors' holistic recovery.
A Migrant's Odyssey: This migrant-led workshop will be an opportunity to learn more about who migrant workers are, what they want from their precarious journeys abroad, and how CSOs can support them in achieving their goals
Sustainable futures in CTIP monitoring, evaluation, and learning (MEL): How do we develop MEL programs which ensure sustainable long-term outcomes for survivors? In the push to gather empirical evidence to track progress, what progress are we talking about and what does it mean for survivors? 
Practitioner's Mirror: How does a practitioner's background and beliefs potentially impact decisions? This workshop discusses unconscious bias and coping cycles of practitioners that can lead to negative outcomes for the communities and survivors they work with
The registration has already been sent to the invitation list. If you have not received the invitation and are interested in participating in the summit, you can express your interest by sending an email to evidence2action@winrock.org. Please note that attendees are expected to cover their own airfare and accommodation expenses during their stay in Bangkok.
Please understand that due to limited capacity, we may not be able to accommodate all requests to attend the event. Once your registration is confirmed, you will receive a confirmation email with further details.