ECO Games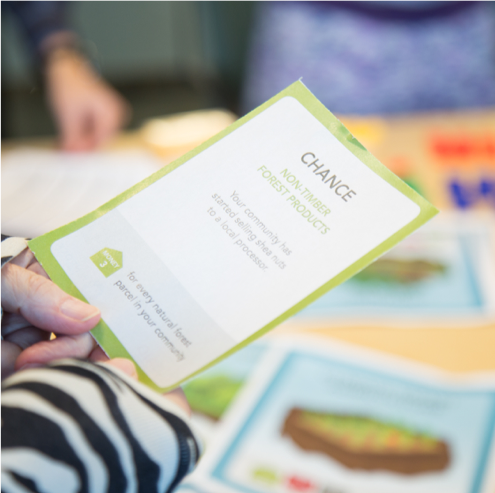 The ECO Game: Northern Ghana is a fun learning tool designed by Winrock International that educates players about the different impacts land management decisions can have on water, greenhouse gases, income, and the long-term potential for communities to thrive.
Developed under the USAID Ghana Agriculture and Natural Resource Management (USAID AgNRM) Program, it is an exciting and effective way to introduce concepts about resilience and ecosystem services to classrooms and communities of all ages and backgrounds.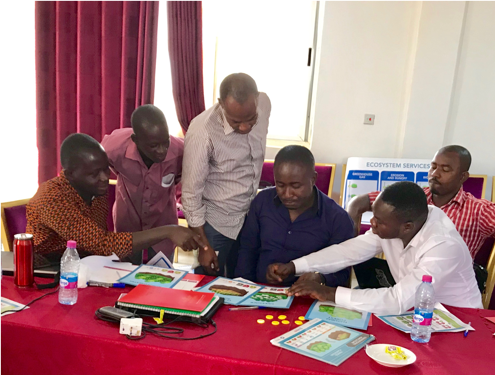 Players select from a set of land uses, each conveying specific sets of resources and resilience. Over several rounds, players must survive natural disasters and other introduced events while maintaining enough resources supplied by the land use choices to meet household needs. Through game play, communities effectively learn about building resilience through these land decisions and broaden their understanding of the importance of sustaining ecosystem services.
The ECO Game: Northern Ghana is available for download, including all instructions and printable props.
Read about the Eco game in the latest issue of Climatelinks.