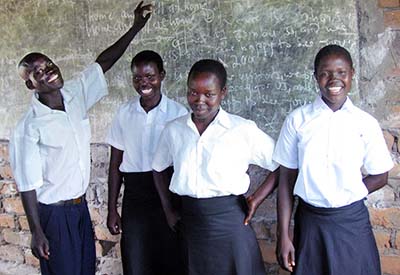 Winrock International promotes access to safe education by improving children's physical safety and emotional well-being, and fostering an enabling environment in which children can thrive. This means helping communities and schools create safe, supportive spaces for girls and boys alike; empowering families and communities to monitor children's safety; and improving families' livelihoods so they are more likely to keep their kids in school. As part of the 16 Days of Activism Against Gender-Based Violence Campaign, Winrock International is highlighting its programs that bring attention to this year's theme, "From Peace in the Home to Peace in the World: Make Education Safe for All!" The 16 Days Campaign begins on International Day for the Elimination of Violence Against Women (November 25) and ends on International Human Rights Day (December 10) and emphasizes that gender-based violence in its many forms is a human rights violation. More information here.
When wars end and nations begin to rebuild, children are often faced with a battle on another front – the effects of conflict on their safety and education.
The trauma of insecurity and displacement can have a severe impact on children's ability to learn and cope with the demands of the classroom. This is particularly true for girls and children with disabilities. They feel unsafe traveling to and from school, facing harassment and a dangerous learning environment. Many children have been out of school so long they have difficulty concentrating, and struggle to keep up with the pace of their studies. This is what we're learning about the children of the world's newest nation.
Winrock International is working to provide more than 800,000 children in South Sudan with access to safe education. Through the USAID-funded Room to Learn project, we have established community advocacy groups to support and mentor girls, and help them achieve their full potential.
We are working with our partner organizations to address the high gender disparity in South Sudan's education system by forming Gender and Social Inclusion advocacy groups. These groups raise awareness of the social and cultural challenges girls and other marginalized people face in trying to get an education.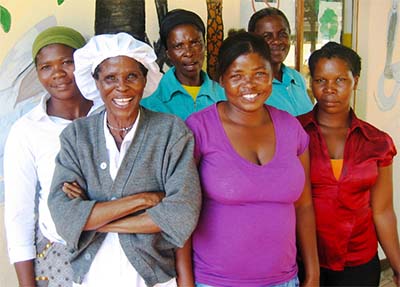 Winrock is also developing a mentoring program for girls, as part of the Girls Education South Sudan (GESS) project, led by Mott MacDonald and funded by the Department for International Development (DFID). Through teacher-led mentoring sessions, the program creates a safe space for girls to talk about the challenges they face. The program builds their self-esteem and resilience by reinforcing the development of positive self-identity. Our hope is that girls will develop a sense of belonging, so they are able to trust themselves and others, and have hope for the future.
Winrock has long been a champion of girls' education and mentoring. We provided scholarships to more than 150,000 children in Sub-Saharan Africa under the Africa Education Initiative-Ambassadors Girls Scholarship Program, funded by USAID (2004-2011). Winrock also helped develop the USAID Girls' Mentoring Resource Guide, used by volunteer mentors in Africa to nurture children's emotional well-being, teach life skills and improve their school readiness.
Our work in South Sudan builds on these efforts. Education has the power to change the trajectory of children's lives in conflict-affected countries. We're working to create the conditions that will make their learning safe and successful.
Read more from Côte d'Ivoire in the first blog from this series of three.
Read more about our global work in the third blog.