I am a survivor of human trafficking and modern slavery. From April-September 2022, I was forced to work in a scamming compound in Sihanoukville, Cambodia and was sold 4 times for as much as $10,000 to different companies that operated within the compound. It was a hell-like experience as the compounds used violence to control us, restricted our freedom, and forced us to be complicit in the scamming of innocent individuals across the US and Europe. After several months, I was able to leave the compound with the help of both the Global Anti-Scam Organisation (GASO) and Humanity Research Consultancy (HRC), to whom I am very grateful, and on the 8th September 2022 I arrived safely back in Bangladesh.
The lack of food and long working hours I endured during my time in the compound had a big impact on my health, something I struggle with to this day. Despite this, when I returned home, I initially planned to travel abroad again to work in order to earn money. However, I was then given the opportunity to work for HRC as their Survivor Empowerment Officer. I am very excited to work in this role and it is encouraging to see the impact I am able to make, helping my fellow Bangladeshi victims to return home, whilst also being able to stay in Bangladesh with my family. This blog shares an example of how we got in touch with a group of survivors, the challenges we faced, and how we overcame them.
In November 2022, I came across a Facebook post where a Bangladeshi youth, Mr. X, was asking for help to get released from a Cambodian detention centre. Mr. X was previously trapped in a scamming compound in Cambodia, where he grew seriously ill as a result of the beatings he endured, and was admitted to hospital. Whilst he was in hospital he managed to escape to a hotel. However, after calling the police to ask for their help in getting his passport back, which was being withheld by the compound, he was arrested and detained. Through conversation with Mr. X, we were able to confirm the identity of six Bangladeshis who were also trapped in the same detention centre in Cambodia. They had all recently escaped or been released from the scamming compounds in Sihanoukville. Two of the survivors had escaped after the police raided their compound to rescue other countries' nationals. They begged the police to take them too, but were later detained for not having a passport, which was being withheld by the compound.
Out of the seven victims, two had been in Cambodia for as long as four years, while the others had been there for up to eight months. All seven of the survivors eventually ended up in the same detention centre, where the conditions were deplorable. They were faced with many problems such as a lack of food and unsanitary conditions, all of which made the environment unlivable.
All the victims had been lured into the scamming compounds after being offered jobs as construction workers or computer operators in casinos that promised a high salary of $600-$1200. The fraudulent brokers charged a recruitment fee of $3500-5000 in exchange for arranging the job and the flight tickets. Upon arrival, the brokers took their passports, claiming it was to extend their visas. Following this, they were each sold to Chinese companies which acted as a front for the scamming operations they would be forced to work for. After they were sold to the companies, they faced many problems such as being paid very little, or in some cases not at all. If they didn't perform well enough, they were forced to work overtime and were not granted any leave. Sometimes they were even beaten and tortured with electric shock batons. They feared their bosses, who they saw as monsters, and just wanted to make it home alive.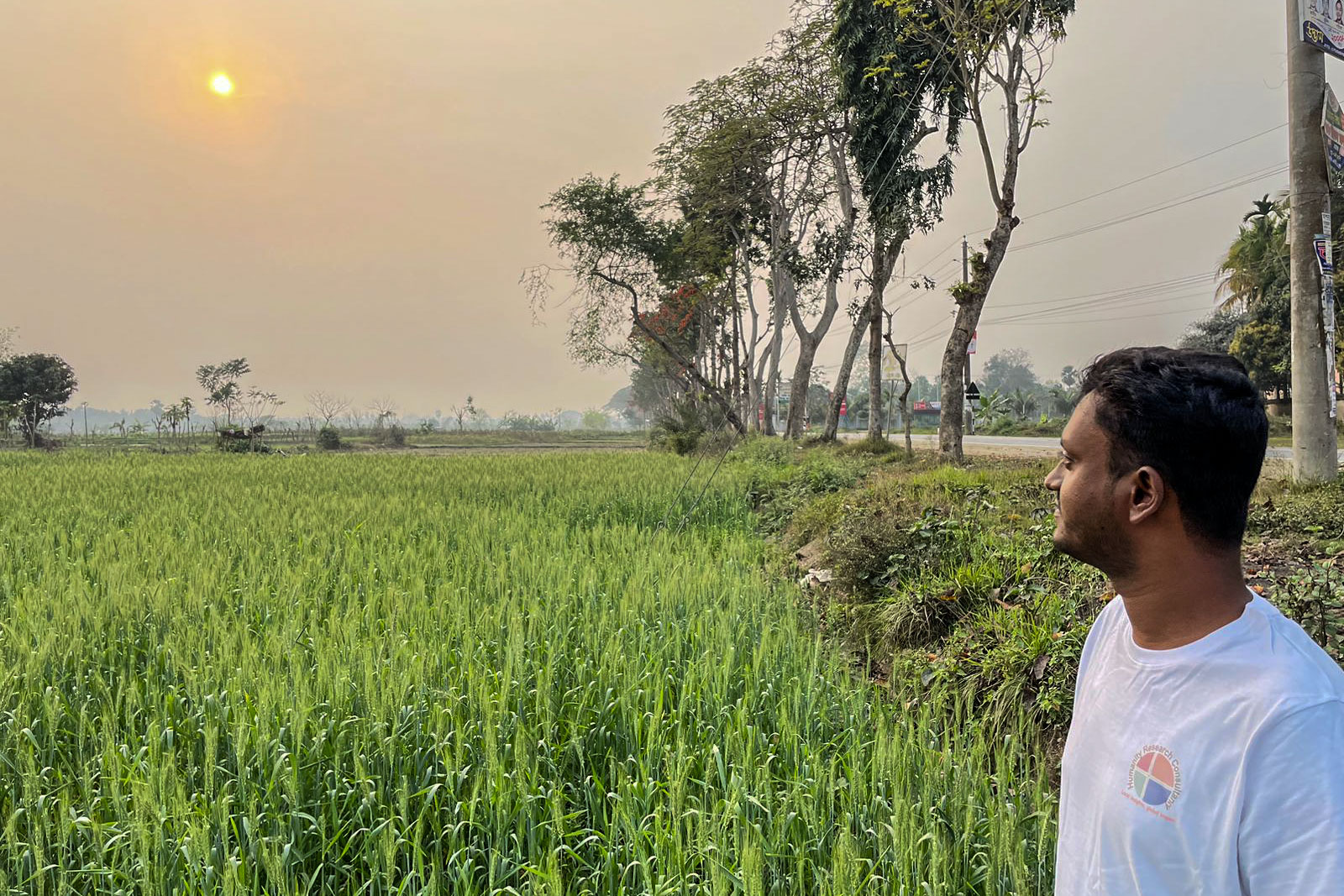 The Cambodian authorities have told the survivors to contact the Bangladesh Embassy so they could arrange their release. Bangladesh doesn't have an embassy in Cambodia so the embassy in Thailand oversees both Thailand and Cambodia. They were all very disheartened when the embassy didn't initially respond to their request. However, after two months they finally issued letters to Cambodian Foreign Affairs and the Immigration Department, requesting the survivors' release and return home.
When I told my colleagues at HRC about the seven Bangladeshi survivors, we decided to gather relevant information and contact our partners to help the survivors get out of the detention situation. After a few days, we started getting responses from Winrock International and other NGO partners, who are able to provide help on the ground in Cambodia and in Bangladesh. Through this, I was introduced to Mark Taylor, the Chief of Party of Cambodia Counter-Trafficking in Persons, and his colleague Bunthan Eang. The biggest difficulty we faced in the process of facilitating these survivors in their safe return home was the lack of embassy cooperation. Winrock International facilitated communication with the embassy in Bangkok and visited the Cambodian General Immigration Department several times to discuss the action needed for the survivors to be released from the detention centre.
Once all the paperwork for the seven Bangladeshi survivors was complete, the Cambodian Immigration Department told them to purchase a flight ticket home. However, after everything they had been through, some survivors and their families didn't have the money to cover this cost. These costs were graciously covered by the organisations we had contacted. Thanks to this, the seven survivors were finally able to return home to Bangladesh in November 2022. We are now working for justice to be served and helping the survivors along their reintegration journey through collaboration with survivor support organisations based in Bangladesh, such as Anirban.
We would like to sincerely thank Winrock International, in particular Sara Piazzano, Mark Taylor, and Bunthan Eang, as well as Chab Dai Coalition, and all the other organisations who helped us in this process.
However, our work here is not done. There are still many victims from Bangladesh and other countries who are trapped in scamming compounds in Cambodia. I hope my example and the example of these seven survivors will help motivate us to urgently take action to rescue and protect those who are still trapped.
This story was originally published by the Human Research Consultancy here.